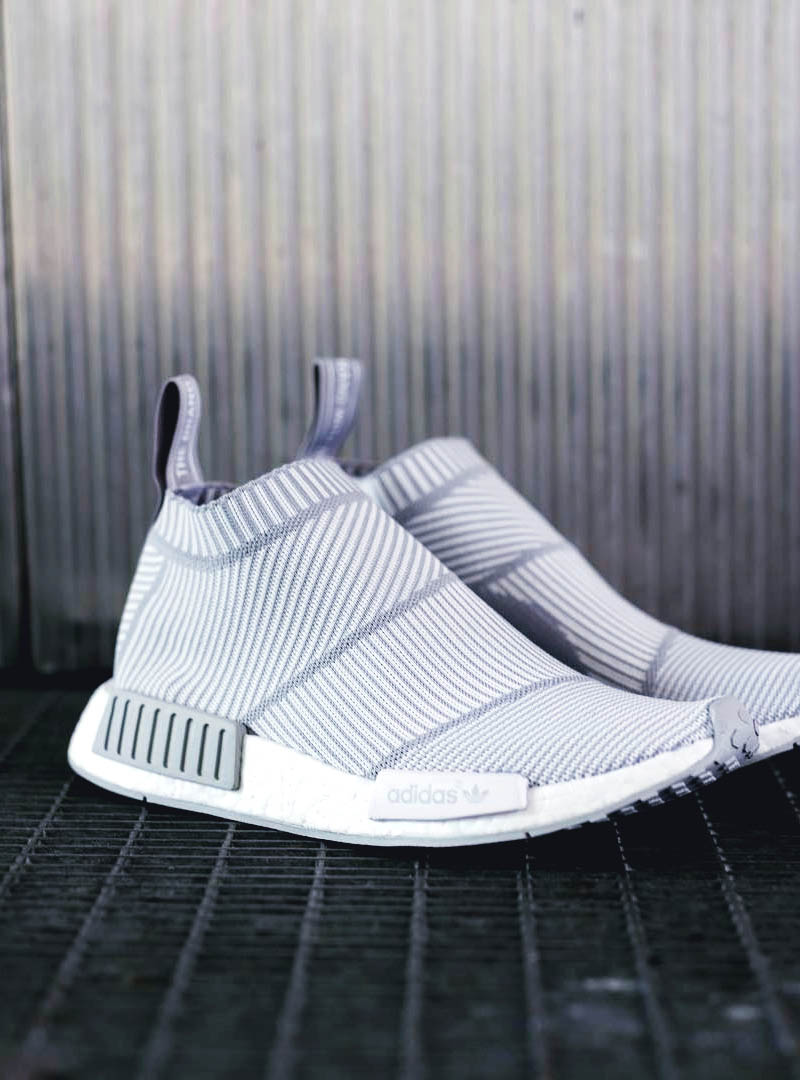 Not only has Adidas been killing it in the shoe game, but their sneakers – specifically the NMD City Sock – can add two weeks to your life. The main advantage of the City Sock is the lack of laces. A person will spend between 2-6 (336h – 1,008h) weeks tying their shoes in a lifetime. That seems like a lot of time wasted. Wouldn't you rather slip into something effortlessly and be on your way?
Adidas has recently released three new colorways of the NMD, including the one above – a subtle white and grey colorway – sporting laceless primeknit uppers. The City Sock is Adidas' answer to the slip-on. The main difference is that the Adidas NMD City Sock looks like a high end fashion sneaker.
The shoe sits on a white full-length Boost midsole with a grey bottom. Additionally the plastic hits on the side, connecting the uppers to the mid, are much more subtle than in previous versions. This sneaker is from the 'Blackout/Whiteout Pack' and currently available through Adidas.
Buy it at adidasUS