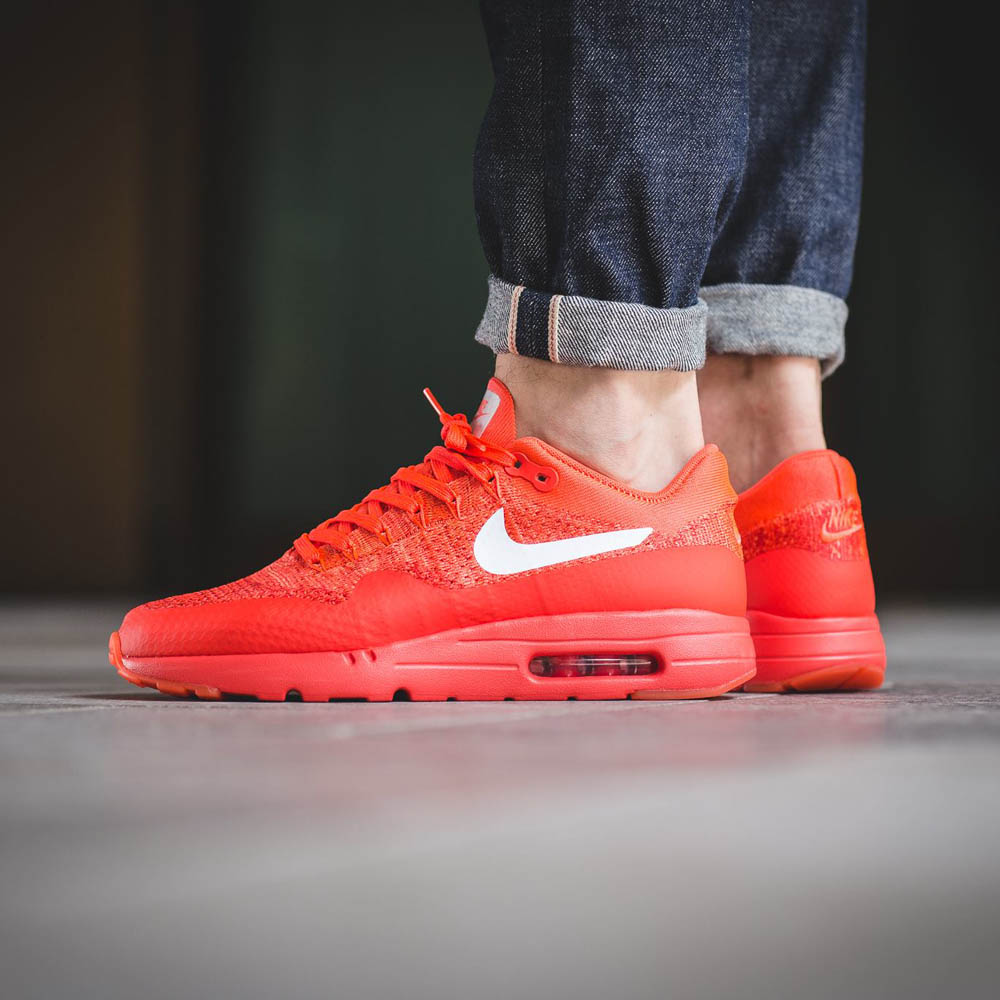 Seamless film for a smoother looking finish.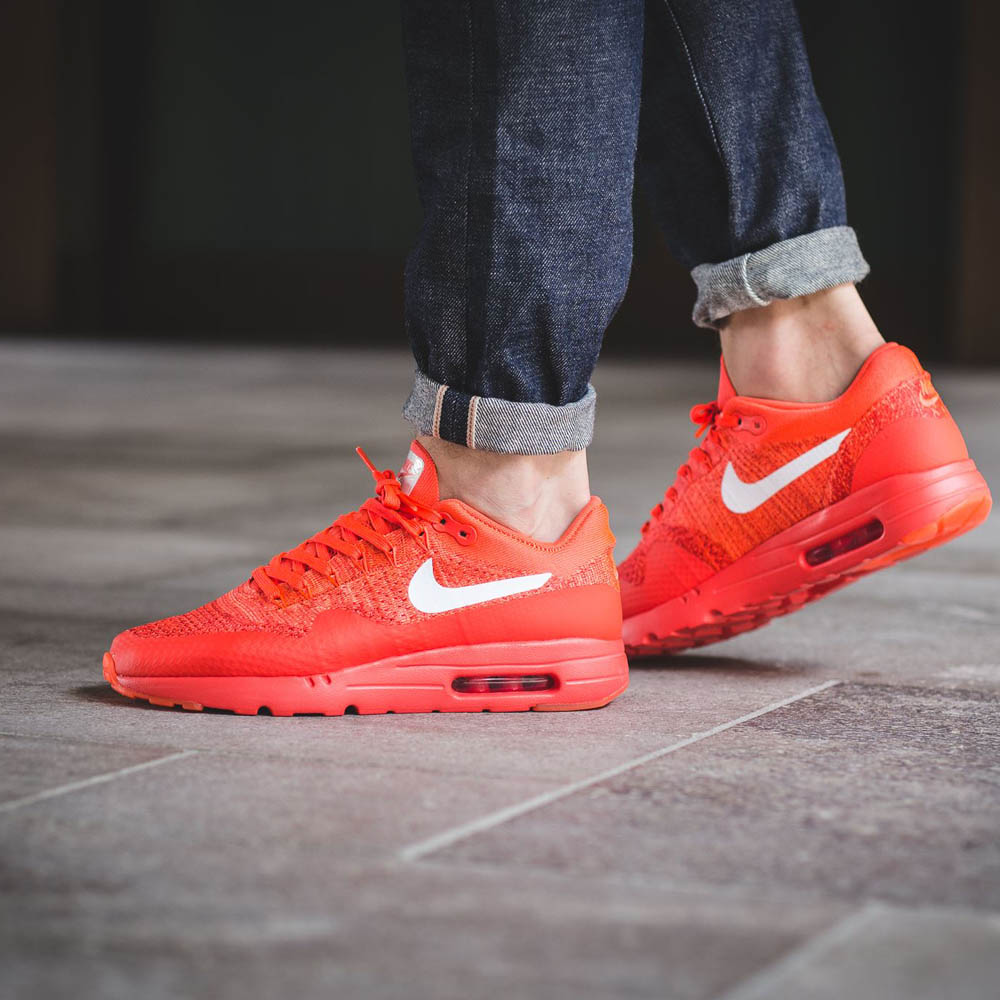 The lightest Air Max 1 ever.
Dynamic shine due to the nature of Flyknit uppers.
Want to stand out – in a good way? It's simple. Wear a bright shoe. The latest colorway of the Air Max 1 Ultra Flyknit is so bright that you'll attract eyes wherever you go. 'Bright Crimson' uppers – with a touch of 'University White' – wrap around an iconic silhouette. You'll be literally wearing a conversation starter.
Lighter and now brighter than ever
Not only is the latest version of the Air Max 1 Ultra Flyknit brighter than ever, it is also lighter. The weight of the shoe has been reduced dramatically since the application of Flyknit uppers. This shoe…it feels like you're not wearing anything at all. Stay light on your feet in case you need to run away. You might get swarmed by crowds asking, "Where'd you get those dope shoes?!"
Although the majority of the sneaker's uppers are bright crimson the difference in texture adds stunning visual complexity. Sew-less film runs along the shoe, connecting the midsole to the Flyknit uppers. Nike's sew-less technology is not only more comfortable for your foot…it also looks better on your foot. This film also adds matte contrast and looks immaculate when combined with the natural Flyknit shine.
Ultra midsole for ultra comfort
The beautiful bright crimson Air Max 1 Ultra Flyknit sits on an extremely comfortable Ultra midsole. It features a full-length Air Sole unit where a teaser bubble is visible at the heel. Not only does the sole deliver all-day comfort but it also offers unparalleled durability.
Buy it at END. | FinishLine | NikeUS | NikeUK | SNS | titolo