There is an unwritten rule in fashion that states: 'you can tell if a man is well dressed just by looking at his feet'. The Italians have a similar rule that goes: 'you can judge a person by the bathroom in their home and their shoes on the street'. As troubling as it may seem to some, we strongly agree with these statements.
Example:
You can have two men,
one: dressed in a beautiful tailored designer suit and clogs
two: dressed in levi's jeans, plain t-shirt and black Oxfords
Who is the better dressed of the two? If you answered man two, give yourself a pat on the back. Tell that to the guy wearing a custom designer suit thinking 'nobody will look at my feet'.
You can tell if a man is well dressed just by looking at his feet.
Today we'll discuss the different men's dress shoes types, and what places to wear them. This is a basic intro but by the end of this article, you will have an idea on how to adjust your wardrobe accordingly.
Men's Dress Shoe Types and Dress Shoe Cuts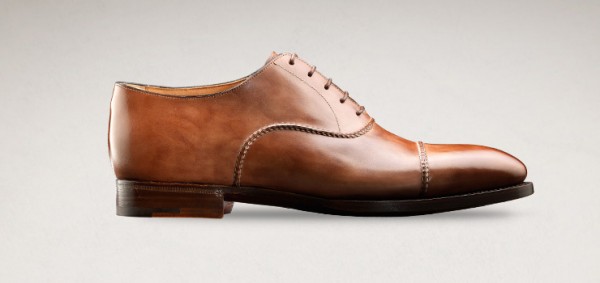 Oxford and Derby
An Oxford is a style of laced shoe characterized by shoelace eyelet tabs that are stitched underneath the vamp, a construction method that is also sometimes referred to as "closed lacing". A Derby, although very similar, has an open-laced construction method.
The Oxford shoe is the king of all shoes. You, simply, CAN NOT go wrong wearing these shoes. As a matter of fact, every man should own a pair of black Oxfords. Oxfords are formal, they are beautiful, they come in variety of colors and designs and they can be worn with anything, anywhere.
Whole Cut
A whole-cut shoe is made from a single piece of leather with no stitching. Obviously this makes them expensive – as the leather has to be of the highest quality – as well as more challenging to make.
The Whole Cut Oxford is a shoe that has style, beauty and elegance, due to its simplicity. The Whole Cut can have no perforations and no additive design, other than its shape, and it will still look stunning no matter where you go. This is a show-off shoe, without the showing off.
This is a formal shoe that can be worn anywhere. It is like an Oxford 2.0.
Wingtip (Brogue)
Not all wingtips are bulky.
The Brogue is a style of low-heeled shoe or boot traditionally characterized by multiple-piece, sturdy leather uppers with decorative perforations (or "brogueing") and serration along the pieces' visible edges.
Brogue wingtip shoes are bulkier; however, not all wingtips are bulky. Because the wingtip is simply the double-arching design that is found on a toe of the shoe, a wingtip can be sleek if it's on a Whole Cut Oxford.
The Brogue wingtip is a very formal shoe that is most often seen at funerals, sometimes weddings but rarely anywhere else. Old school gangsters used to wear Aviator Brogue Wingtips. These were two-toned, usually black and white.
Nowadays, they're everywhere. Wingtips are being made slimmer and sleeker for a more modern look. Some of the colors used now are flashy and anything but formal.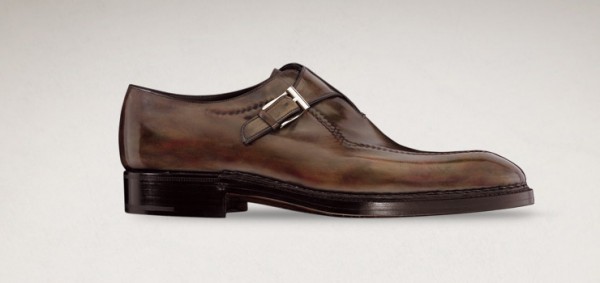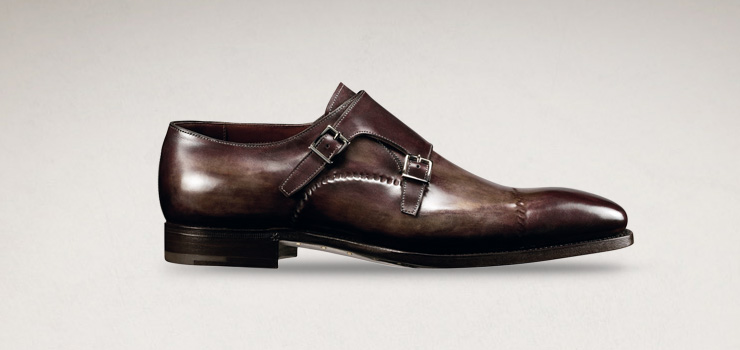 Single and Double Monk Strap
A Monk shoe is a style of shoe with no lacing, closed by a buckle and strap. The Double Monk Strap is where the shoe offers two straps rather than one. This is more of a fashion statement.
Avoid wearing single or double monk straps at funerals.
The Monk is a formal type of shoe that can be worn pretty much anywhere: weddings, interviews, parties etc. Avoid wearing them at funerals.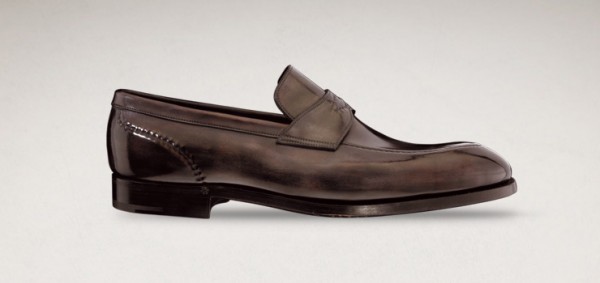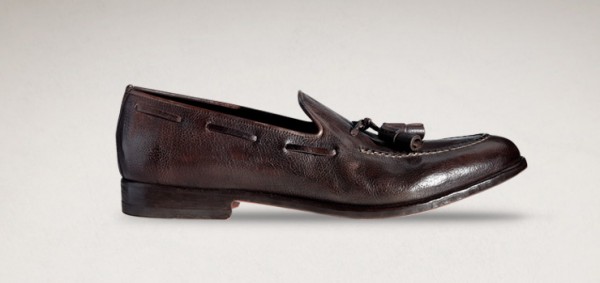 Penny & Tassel Loafer
Slip-ons are typically low, lace-less shoes. The style most commonly seen has a moccasin construction.
The Tasseled Loafer, offer tassels on the front for decoration. They are also lower than the regular Penny Loafers, offering more foot to show.
This is a businessman shoe, first and foremost. Modern designs have altered that idea nowadays; this is a great summer shoe. The Loafer can be worn anywhere but funerals.
Jodhpur Boot
The Jodhpur boot is an ankle boot designed as a riding boot with a rounded toe and a low heel. They originally fastened with a strap and buckle.
A slick black Jodhpur boot can easily be worn with a suit.
This is a very sleek boot, the Oxford of boots. As a matter of fact, some Jodhpur boots look like dress shoes with pants. A slick black Jodhpur boot can easily be worn with a suit.
Depending on the boot, it can be worn anywhere with anything.
Chelsea Boot
A variation of the Jodhpur, except the Chelsea only comes with an elastic strap; and just like the Jodhpur: depending on the boot, it can be worn anywhere with anything.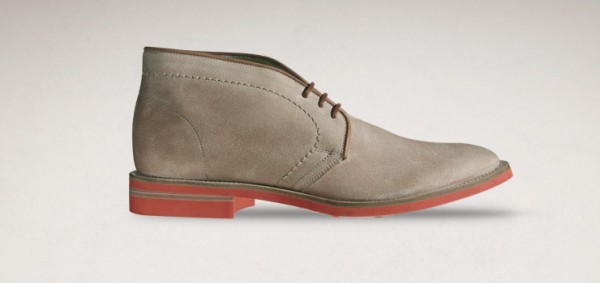 Chukka Boot
Chukka boots or turf boots are ankle-length boots with two or three pairs of eyelets for lacing. Often made of calfskin or suede, these are very casual boots that can be worn with denim or chino pants.
Sand colored chukkas go wonderfully with white chinos, during the summer. This is not a formal boot by any means, but you can look very stylish in any casual setting.
Check out our updated shoe terminology guide here. More pics, less reading!