His style throughout the film is simple and casual: a white (or black) scoop neck, straight leg grey jeans & a pair of sleek looking black leather oxford derby ankle boots. The formal version of his character is in a slim cut, three-piece, dark blue suit – he wears the same boots throughout the film. Take a look below:
According to the Style Forum the grey jeans worn by Ryan Gosling are by a skate company called Altamonta. They're his everyday jeans, nothing high-end but the fit works. The particular pair, that most of the denim junkies narrowed it down to, are the Wilshire Basic in Stone Wash. That particular cut doesn't seem to taper down as much as it does in the photos below, we believe that Ryan Gosling is wearing a well-worn and faded Imperial Fit Wilshire Staple in Stone Wash (much slimmer).
The Boots
Looks like the boots are, the Madison by Stacy Adams. They seem to have been customized, removing the toe-cap for the film – the toecap could be present but is just too difficult to spot in the pictures. (Thanks for the detective work, Tom)
Here's a very similar boot from H by Hudson (black): Swathmore Leather Lace-Up.
What brand is Ryan Gosling's suit?
This is just a speculation, but considering the fact that the estimated budget for Only God Forgives was $4.8M and if you take into account that Gosling wore a pair of Stacy Adams shoes, inexpensive skater jeans and a fake Patek Philippe watch in Drive (another Nicolas Winding Refn project), we can make the assumption that the suit wasn't manufactured by a "big name".

The film was shot in Thailand and the costume design was done by Wasitchaya 'Nampeung' Mochanakul, a Thailand native. Thailand has extremely good tailors and most of the suit fabric is of the same quality as Dolce & Gabanna, Armani, Brioni etc. They manufacture the suits at a fraction of the price because they are labelless. They look, fit and feel like $2,000 suits yet they cost $150-200.

There is a great chance that the three piece suit that Gosling wears in this film is one of those.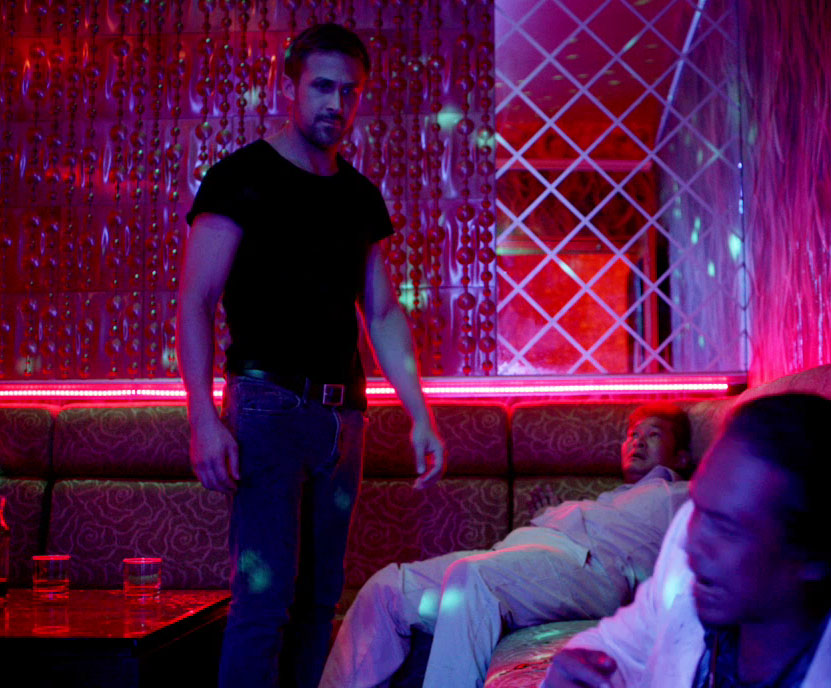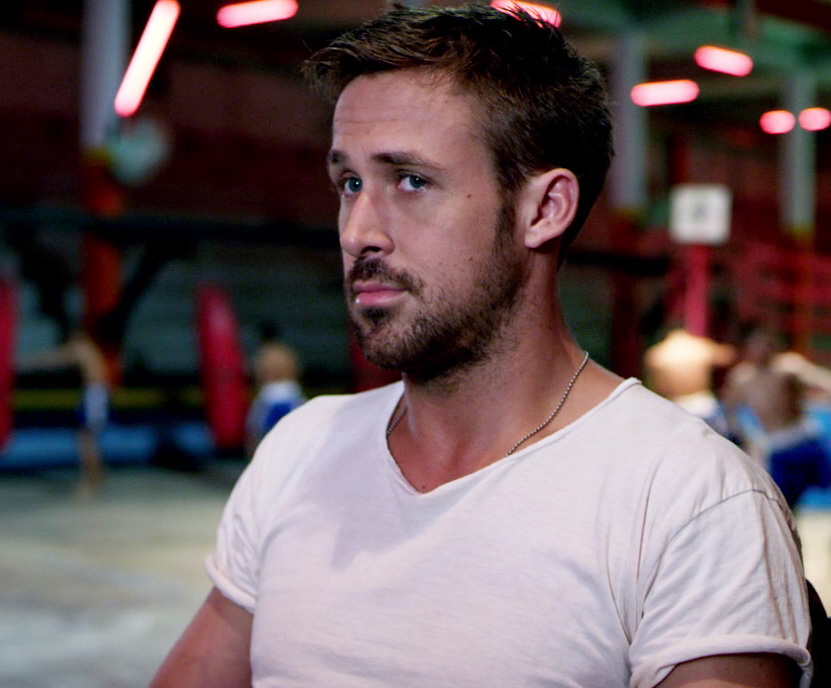 Rolled sleeves on white t-shirt.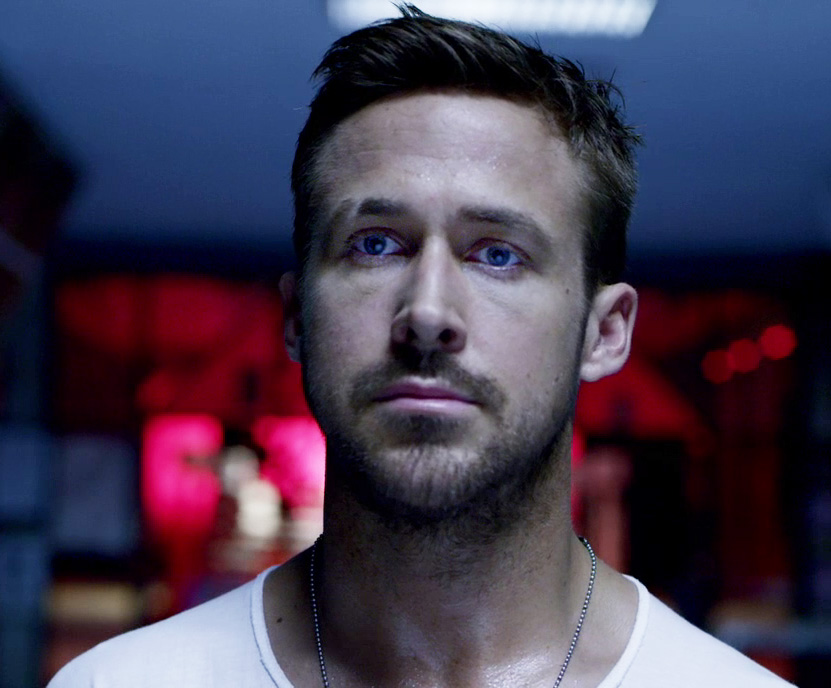 Military dog tag chain.