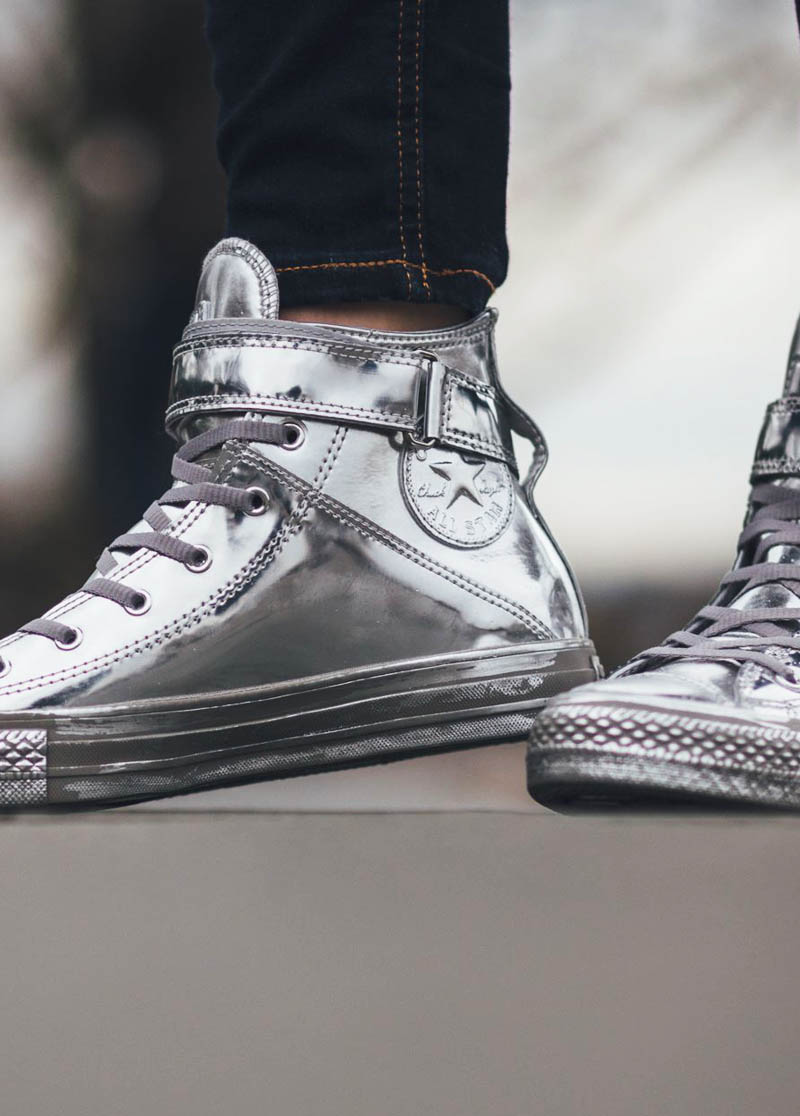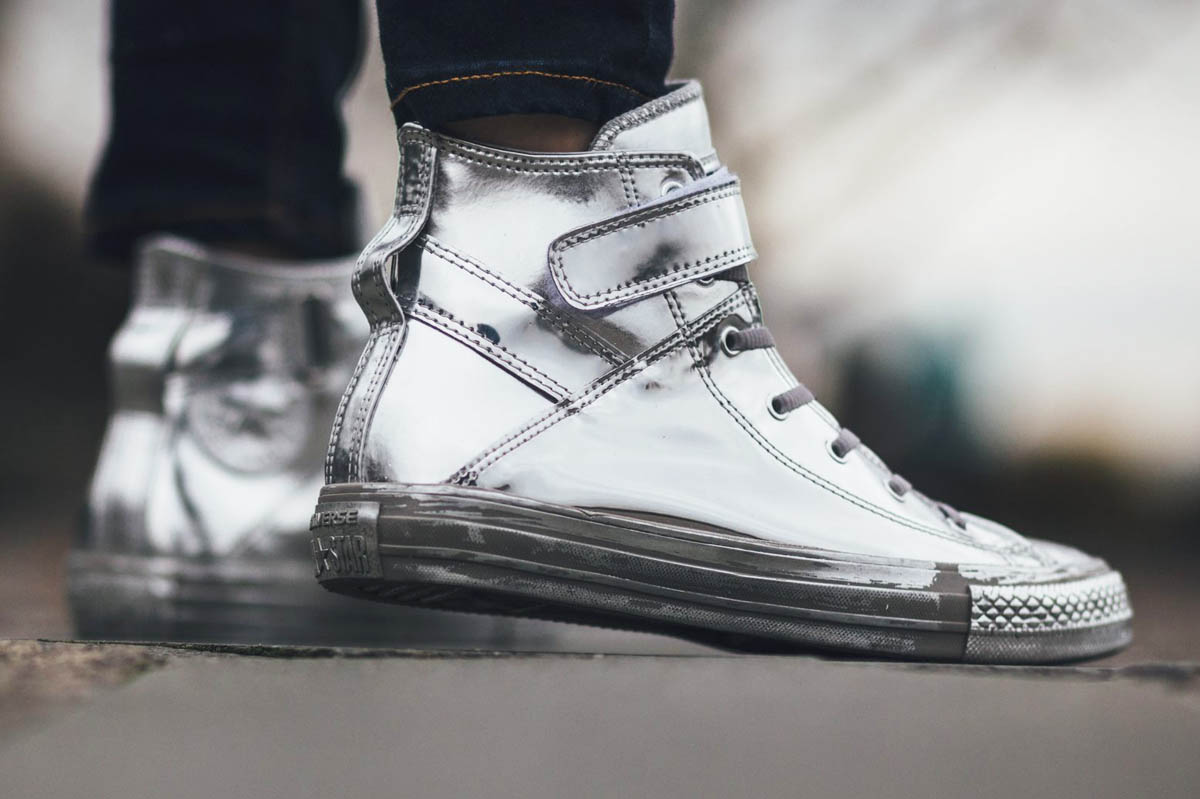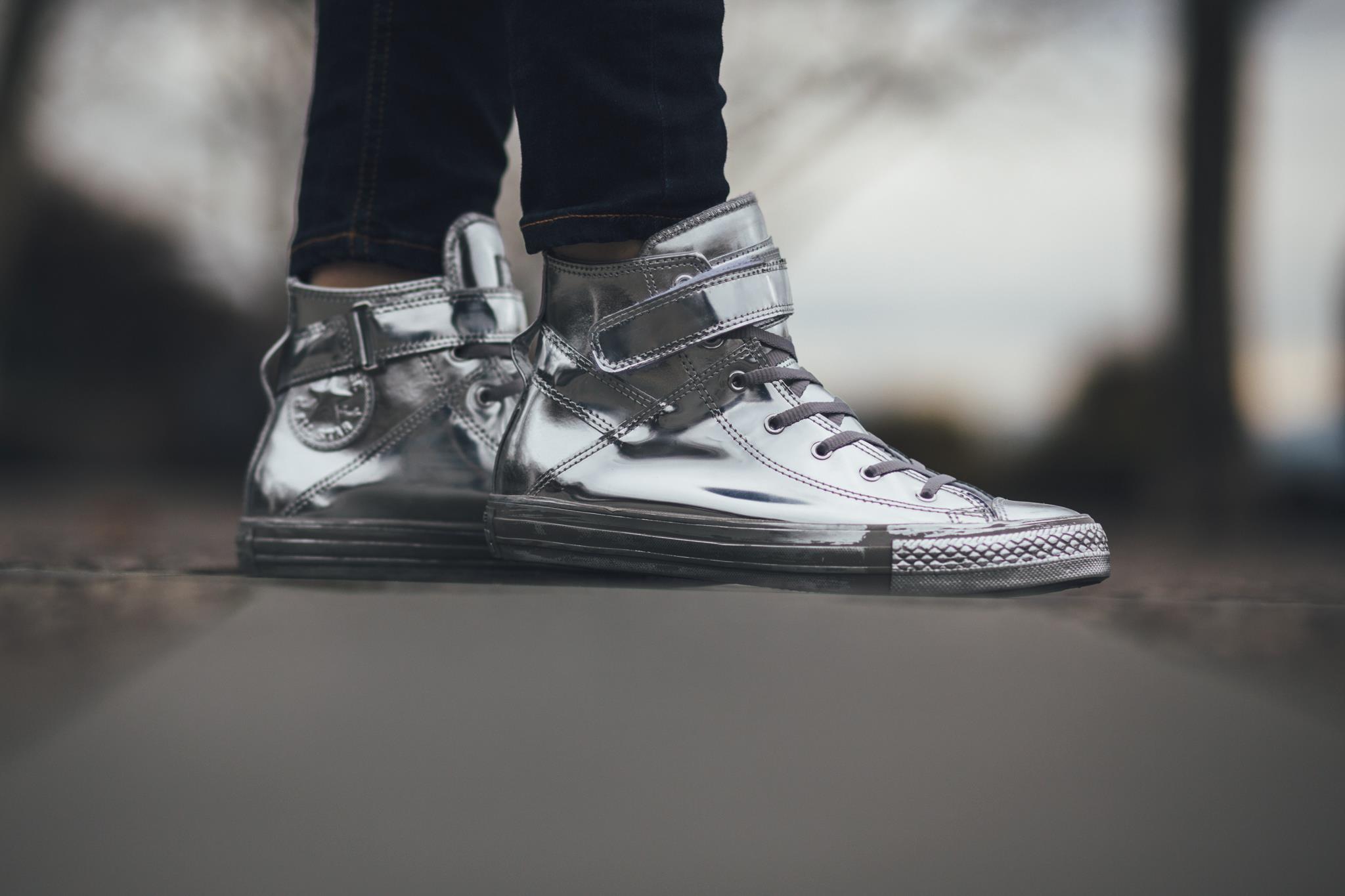 The metallic trend continues. CONVERSE releases a high top sneaker that looks like the flesh of Silver Surfer. But the Surfer isn't dead…and CONVERSE wouldn't kill him…would they?
The CONVERSE Chuck Taylor All-Star Brea Hi Silver has a nearly identical silhouette to the original with the addition of a top strap and heel-tab. The semi-flappy heel tab serves absolutely no purpose aside from aesthetics. The entire shoe is covered in a metallic silver paint – offering a smooth, almost liquid-like texture (sort of like mercury). The sole, on the other hand, leaves a more raw appeal – comparable to a lackluster paint job.
Overall, the CONVERSE Chuck Taylor All-Star Brea Hi Silver looks freaky! There have been more than a few metallic sneakers released in the last few months and this one – by far – takes the cake. If you're a fan of sneakers with metallic textures, this is a must cop. No other current sneaker on the market – in the same price range – comes close.
Buy it at Zappos | ShopBop | titolo