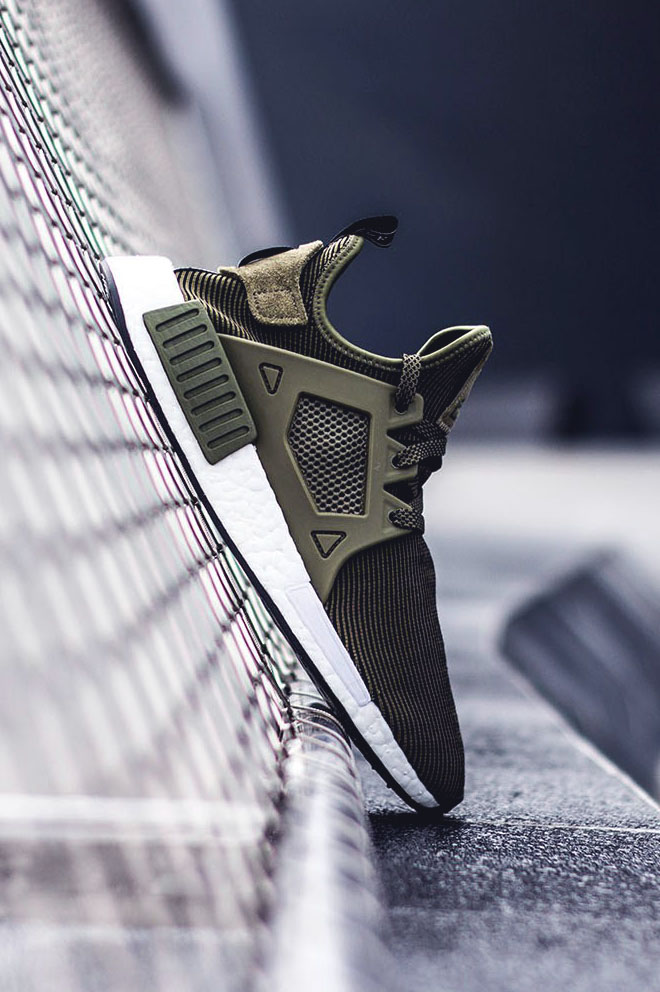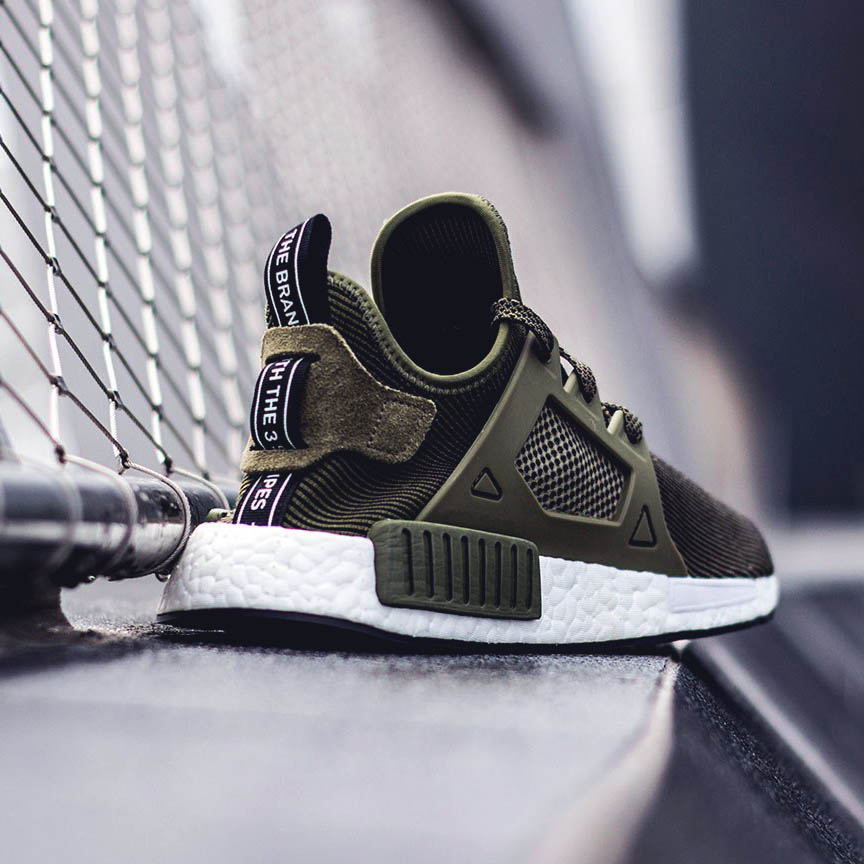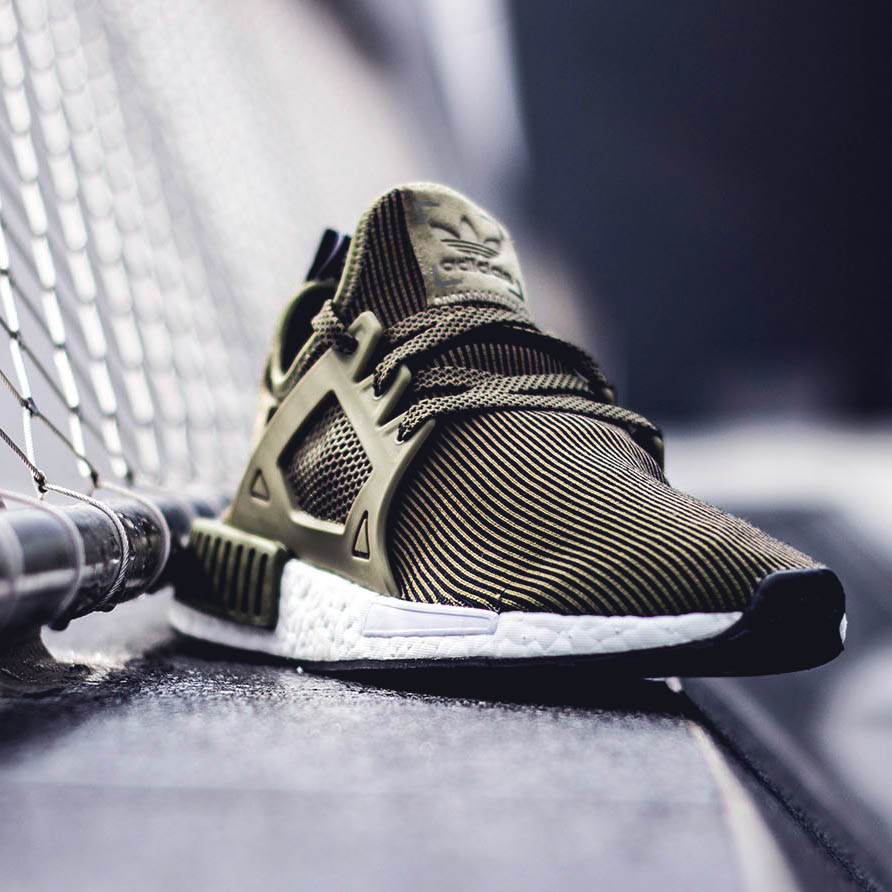 ADIDAS ORIGINAL's most recent futuristic lifestyle masterpiece is the NMD XR1, in olive. The sock-like uppers feature a lined patter that runs down the entire shoe, in line with your foot. On the side of the ADIDAS NMD XR1 'Olive' is plastic hardware that reinforces the foot for a sturdy feel. In the middle of this olive hardware piece is a mesh-like pattern – which is used on the laces as well. The tongue features a suede tab that sports a debossed print of ADIDAS ORIGINAL's branding. The heel offers more olive suede with a pull tab that reads, 'The Brand with the 3 Stripes'.
The midsole features that Boost technology in white, with a black outsole on the bottom. Before we continue, here's a 22 second video showing you the difference between BOOST and EVA technology:
Now where this shoe differs from the NMD Runner is that this shoe removed the front shock absorbing pads. How much of a difference they made to performance is questionable, however this version looks much cleaner in our opinion.
Buy it at adidasUS