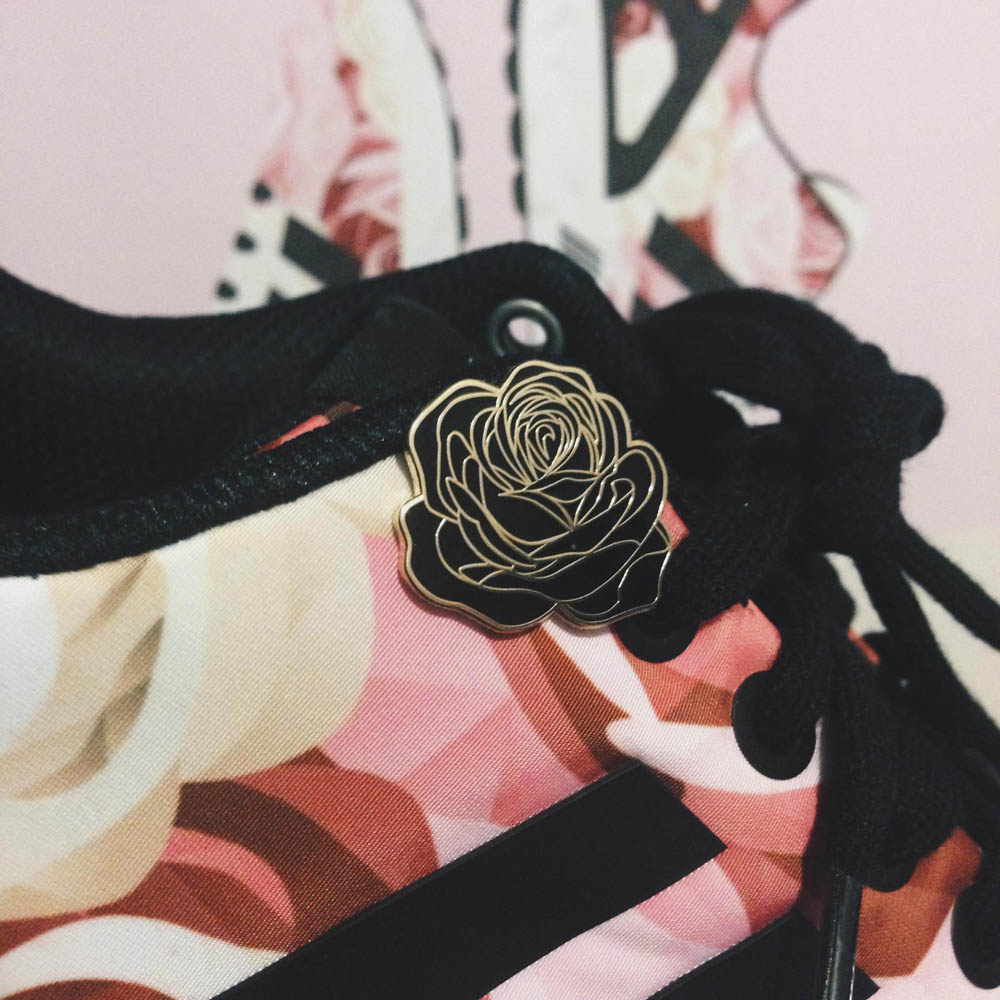 When two crafts collide they create an amazing product. The latest collaboration between Puma and high-end femme street style illustrator, Careaux, does just that. Simple yet stunning rose illustrations are layered upon one another to create a stunning pattern. This is the most beautiful rose print in street wear.
In recent interviews, the Dutch-based illustrator expressed her love for sneakers and made it clear that she herself was a sneakerhead. Without hesitation, Puma grabbed Careaux as the illustrator for their latest sportswear collaboration. The Puma & Careaux collection features three of the most iconic silhouettes, along with an incredible bomber jacket.
Duplex OG, Suede & Blaze of Glory
The first of the shoes featured is the Duplex OG – a 90s runner with more flavor than you can handle. The newest version features black or white suede with a hint of gold. The second shoe in the line-up is none other than the iconic Puma Suede, available in either rose or black. Lastly, the final shoe in this amazing collaboration is the Blaze of Glory. It features the illustrious rose print along the collar and lining.
Each of the shoes in the collection offers unique and beautiful rose details throughout. If you stop for a moment and take a good look, you'll see that each piece in this collection can be studied and admired…much like a painting.
Finally, the collection also features and incredibly stylish flight jacket. The military-inspired silhouette is softened with all-over rose print uppers. A silhouette that has been around since 1917, it's safe to say that the bomber jacket will never go out of style. At last it's available in a women's exclusive – with that stunning rose-print design.
This collection is available online and in-store, August 6th.