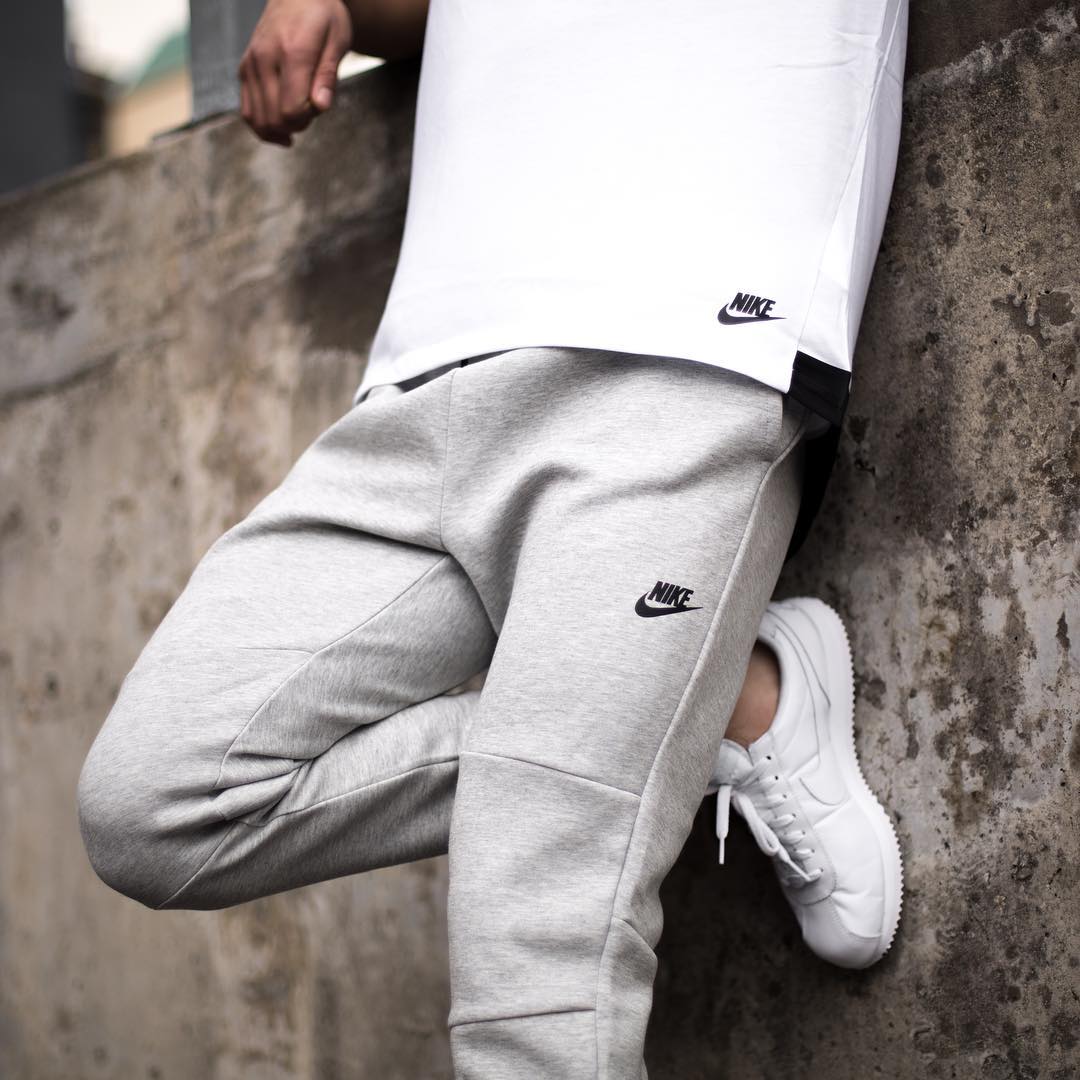 Up until the last few years, wearing sweat pants outside of the gym – or while lounging around the house – would label you as a social outcast. For anyone wearing the comfy joggers in public would mean fashion suicide. This was one of those social stigmas that has been around forever. Your parents warned you about dating bums in sweat pants.
However, there has been a shift in the fashion world. The trend in the last few years has become what was once considered a fashion "no-no". But why? Just how did Nike manage to lift the long-lasting stigma of wearing sweat pants in public?
Why is it acceptable to wear Nike Tech Pants?
Nike new that it would be next to impossible to change how we perceive sweat pants. Instead, they redesigned the product by making it more fashion friendly. Next, they gave it a new identity. If you look at the Nike store, you won't find a single product labeled sweat pant, or sweats – that title just has way too much stigma around it. Rather, they are often labeled as joggers, fleece pants or 'Tech Pants'. A Tech Pant isn't a sweaty old pair of joggers. Tech Pants are fresh, comfortable and won't get you shunned by society. They will actually get you compliments. Modern street-fashion is based on this style of pant.
A new design has lifted the stigma
Tech Pants offer a slim silhouette with a beautiful and minimal design. Often included is a tapered design which allows the wearer to show off their shoes. They also fit sturdy – unlike a sloppy pair of baggy sweats. Nike has accomplished the imaginable. They've taken one of the comfiest items of clothing and made it cool to wear. We can finally have our cake and eat it too.
Buy it at NikeUS | Finishline | Nike UK | END. | area51