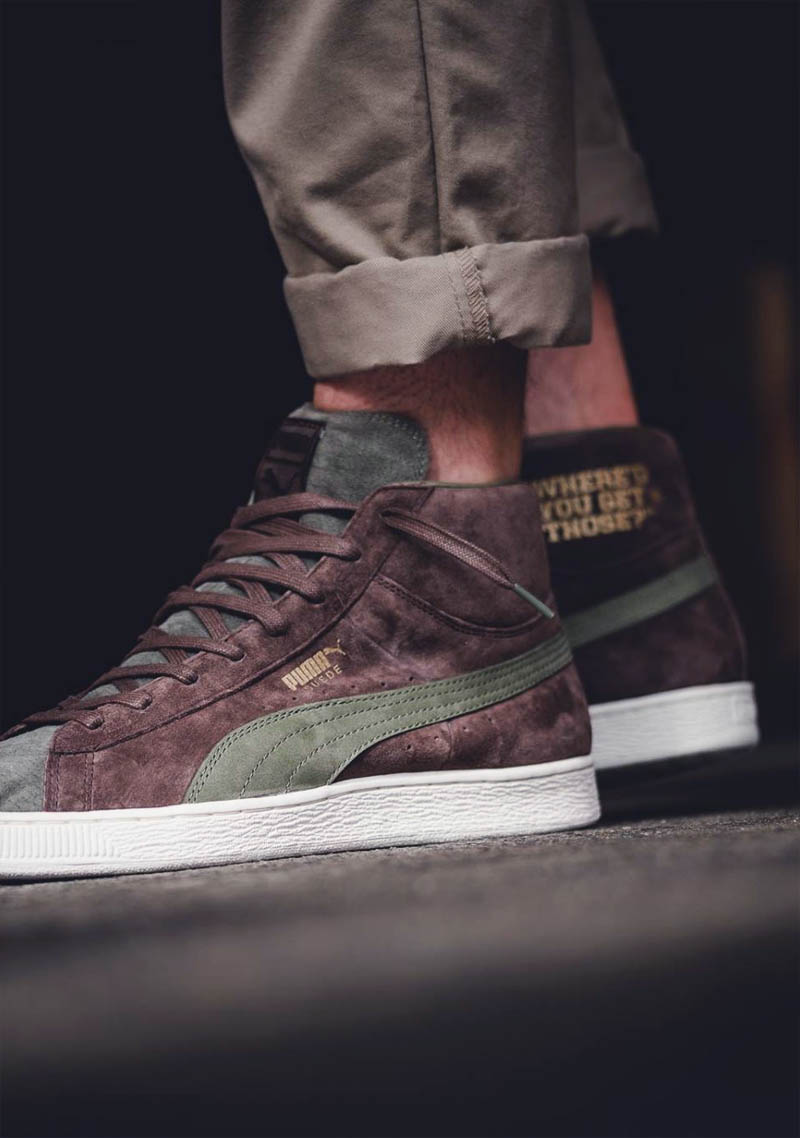 Premium suede uppers in earthy tones.
Gold foil branding.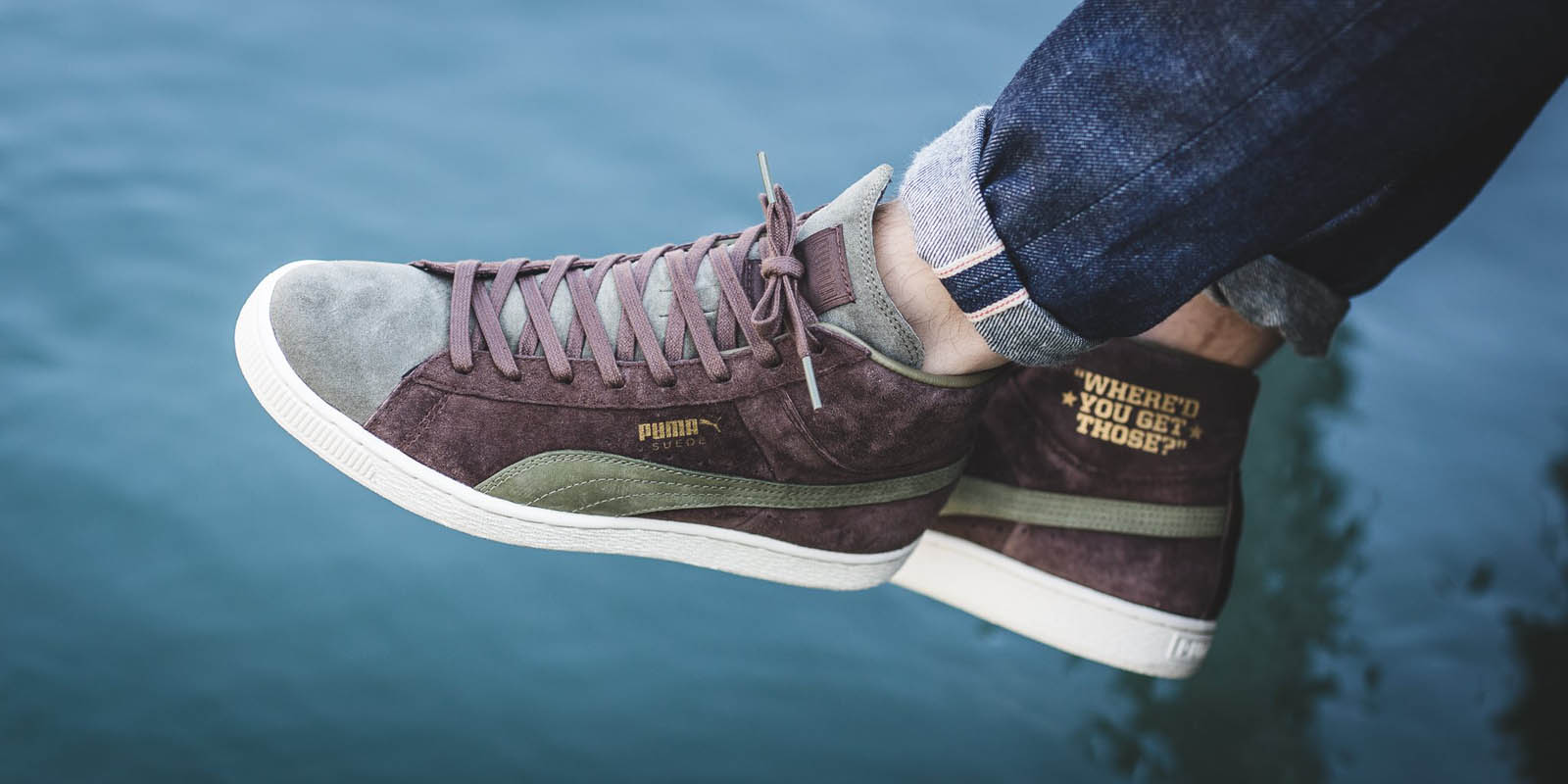 Gold foil typography for a better aesthetic.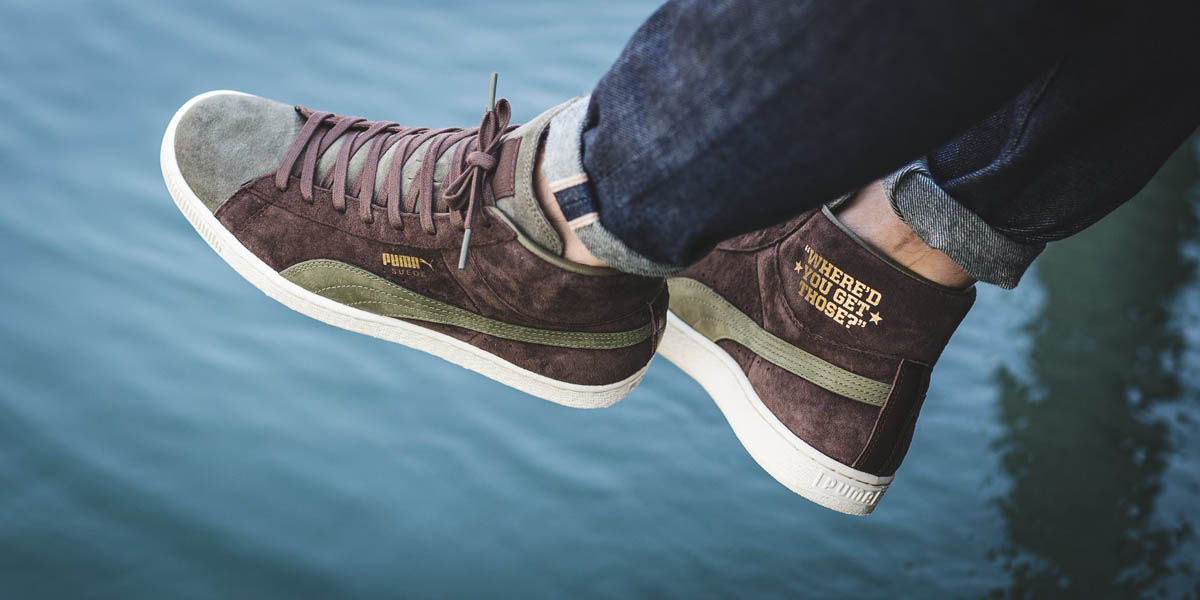 Subtle contrast for a perfect blend.
If you're currently living a fast-paced lifestyle consisting of being in the moment and partying like it's your last day on earth…the newest Puma Suede may be for you. Legendary DJ Bobbito Garcia was hired by Puma to help re-create the iconic Puma Suede. Durable suede uppers with gold foil detailing along with creative typography, the Bobbito Garcia x Puma Suede may just be the ultimate nightlife party sneaker.
Why suede is better
Soft leather looks great until someone scuffs up your shoes, creating a horrendous permanent mark. This shoe features premium suede uppers, a suitable material for the nightlife. The uppers look very raw – very free – and the grungy texture will diminish any stains you may receive from alcoholic beverage spills or scuffs.
Where'd you get those?
In beautiful gold foil, a block of text appears at the ankle, "Where'd you get those?" – a reference to Bobbito's (aka Kool Bob Love) book. The same gold appears on the Puma branding on the other side of the shoe. Brown suede uppers are complimented by olive green tones. At the back of the shoe is a smooth leather heel patch. Finally, the entire shoe sit son an off-white midsole. Fully leather lined. $109 USD.
Buy it at Revolve | END. | SNS