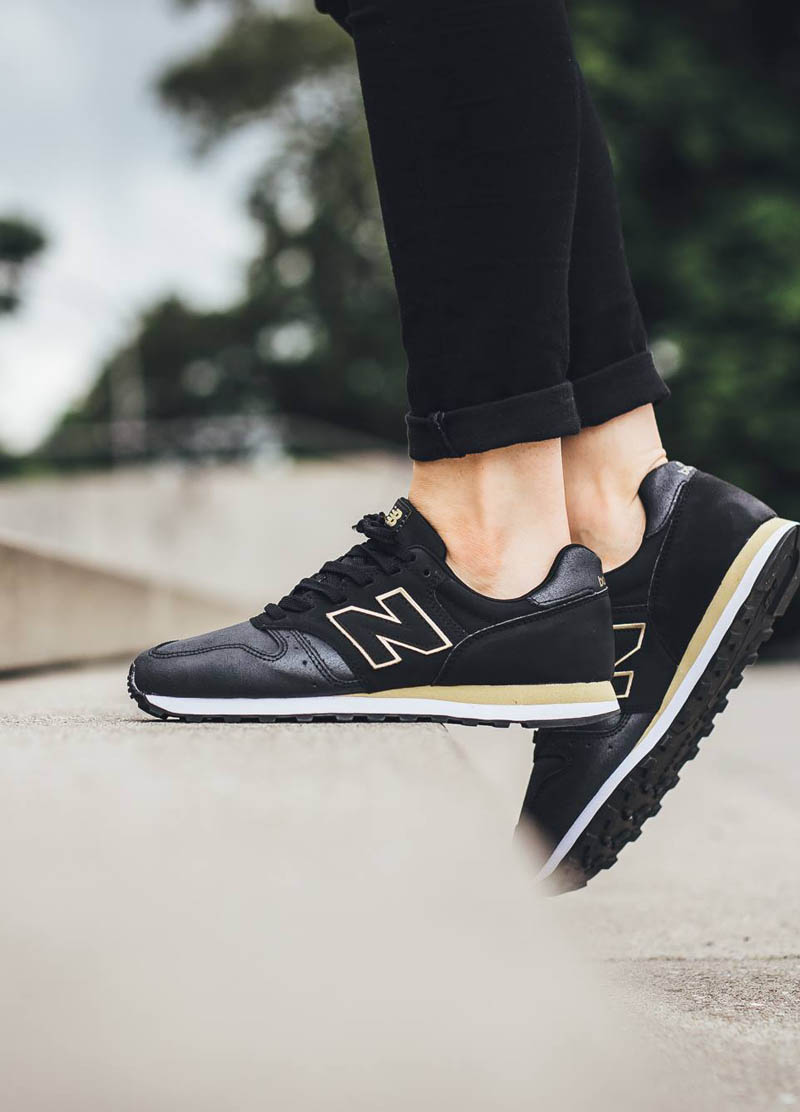 A casual and athletic suitable for any situation.
The new and improved New Balance 373 is equivalent of having three pairs of sneakers for the price of one. This sophisticated gold-on-black colorway features a premium all-leather upper. What's more astonishing is the fact that this shoe retails for well below market average – a whopping 15% – yet it's capable of replacing three of your current pairs of shoes…making it 3.53 times more efficient.
It will handle anything you throw at it
The mixture of suede and soft black leather offer a level of versatility that allows for the New Balance 373 to be worn with any article of clothing. It can fit into any situation. Feel like going for a run? The EVA (Ethyl Vinyl Acetate) foam midsole will deliver the cushioning you need. Feel like attending that party? The casual silhouette and sophisticated colorway – gold trim on elegant black – allows the 373's to be worn in a casual setting. Feeling bold and adventurous? Dress up in a button-down and chinos. The black & gold New Balance 373…it just works. $85 USD.
Buy it at NBUK