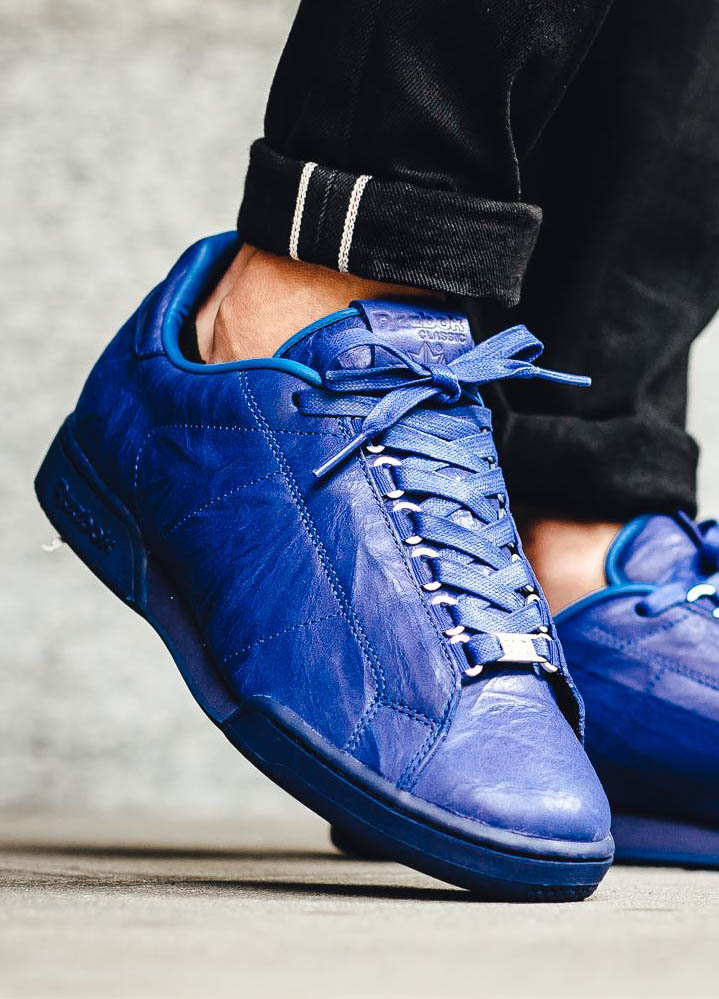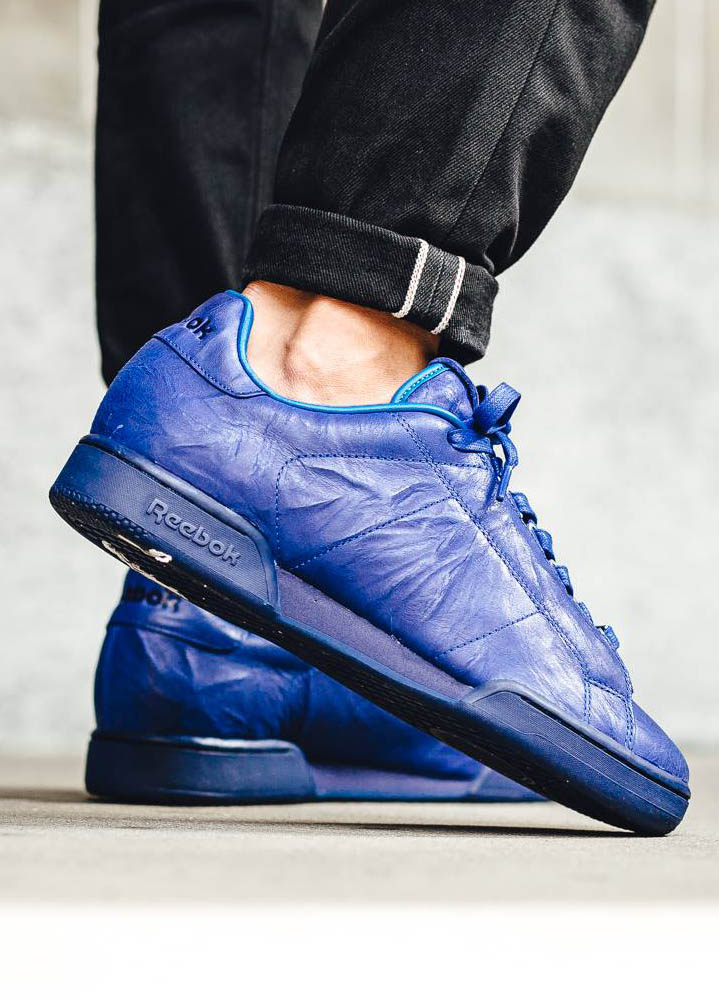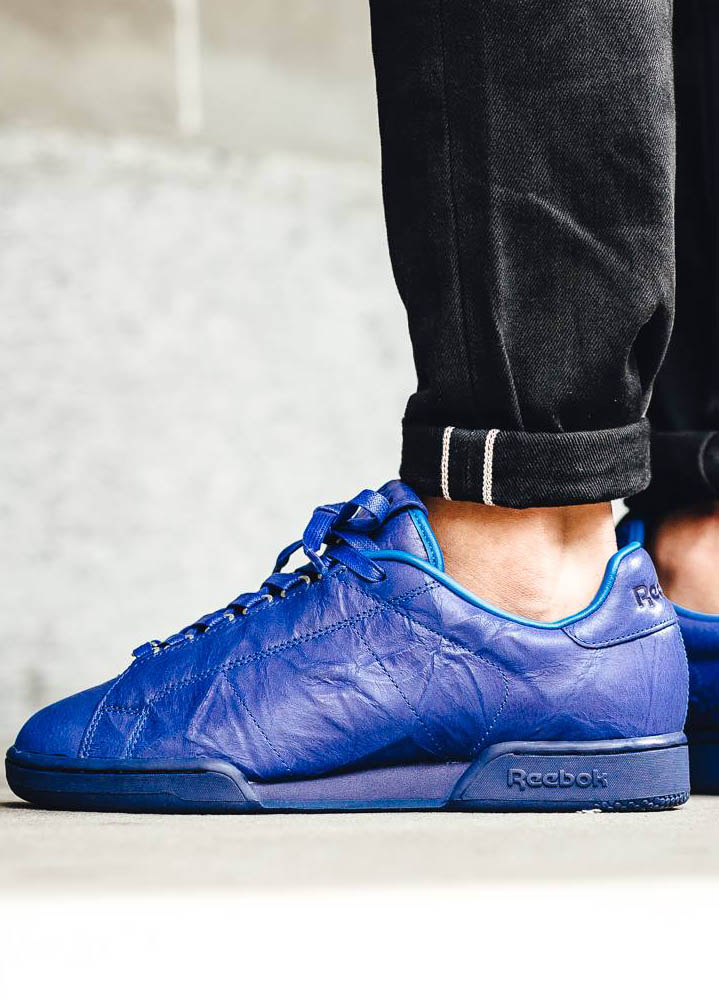 Release date/on the market for
If the latest collaborative work between END. and Reebok strikes a feeling of déjà vu…it's probably because you've seen it before. END. × Reebok's NPC CNL looks remarkably similar to Balenciaga's Arena. Remember the high-end fashion wrinkled leather low-top from 2013? Now although this isn't an exact replica, the NPC CNL and Arena share a lot of similarities. Similarities such as the rectangular metallic deubré at the front, d-link lacing, flat waxed laces and wrinkled/cracked leather and monochrome colorway…even the silhouettes look similar! As a matter of fact, the only thing that is different is that the Balenciaga comes with a cap toe while the Reebok doesn't. Now before spit your bowl of granola and condensed milk all over the monitor, let's take a moment and see the positive twist in this betrayal.
4.85 times cheaper…
Balenciaga's Arena is a premium sneaker. This is a type of sneaker that most readers of this blog will never see in person. It's the equivalent of a Lamborghini – unless you live in a heavily populated city or a rich suburb, you probably won't get a chance to see it up close. Why? It's because the Arena is priced ridiculously high. How high, you ask? Nearly $700USD, the END. × Reebok NPC CNL is 4.85 times cheaper…yet it looks…the same. Do you get where we're going with this?
A $520 toecap?
Both sneakers come in premium leathers. Both offer a nearly identical silhouette – along with a bunch of other stuff. Both were made in some sweat shop somewhere (this is a joke). Yet the price difference is abysmally drastic. Ask yourself – is the price of a toecap worth $520? Release date above!