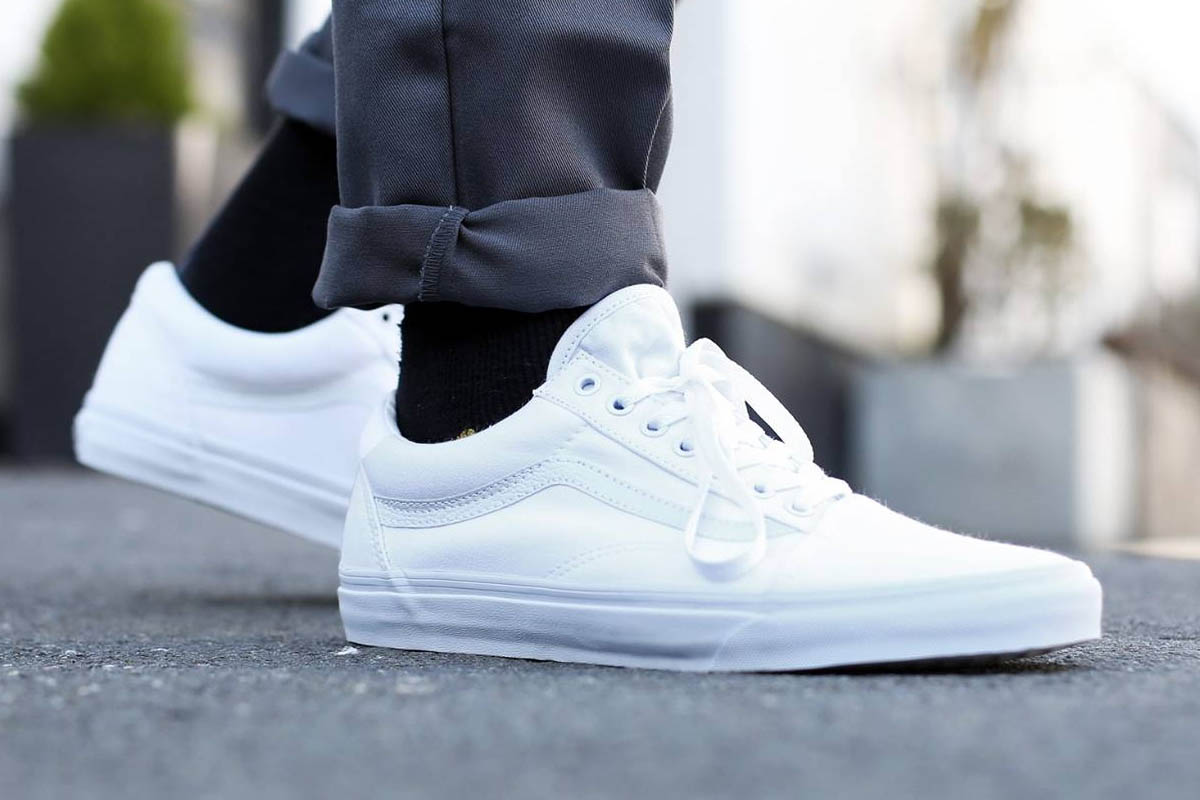 A clean and versatile design, mixed with a fresh-looking minimal colorway…the VANS Authentic will make you look fresh. The design itself has stood the test of time, remaining unchanged since 1966. When it comes to clean looking sneakers, the VANS Authentic is unbeatable…and has been for decades.
Try it and love it
One of the key selling points for most people is comfort and price. Usually, the lower the price, the crappier and less comfortable the shoe. Not true when it comes to VANS. Most of their shoes are incredibly comfortable and very reasonably priced. One of the main reasons why the VANS Authentic has sold so well is because it offers quality for a great price. Retailing at $59 USD, the sneaker isn't even a gamble. If you don't like it, who cares? It's only sixty-bucks. And if you've never owned a pair, you'll love them.
It looks good with anything
Clean textile uppers in a crisp white colorway, known as 'True White', will make this pair the freshest in your entire collection. The shoe works with virtually any piece of clothing. The padded collar offers a comfortable, blister-free wearing experience. The waffle outsole creates excellent grip, even in the rain. And the foot-bed…one of the most comfortable things you will ever experience. It's like walking on a cloud.
Is it any wonder the True White is recognized as the ultimate summer shoe?
Vans Authentic
True White