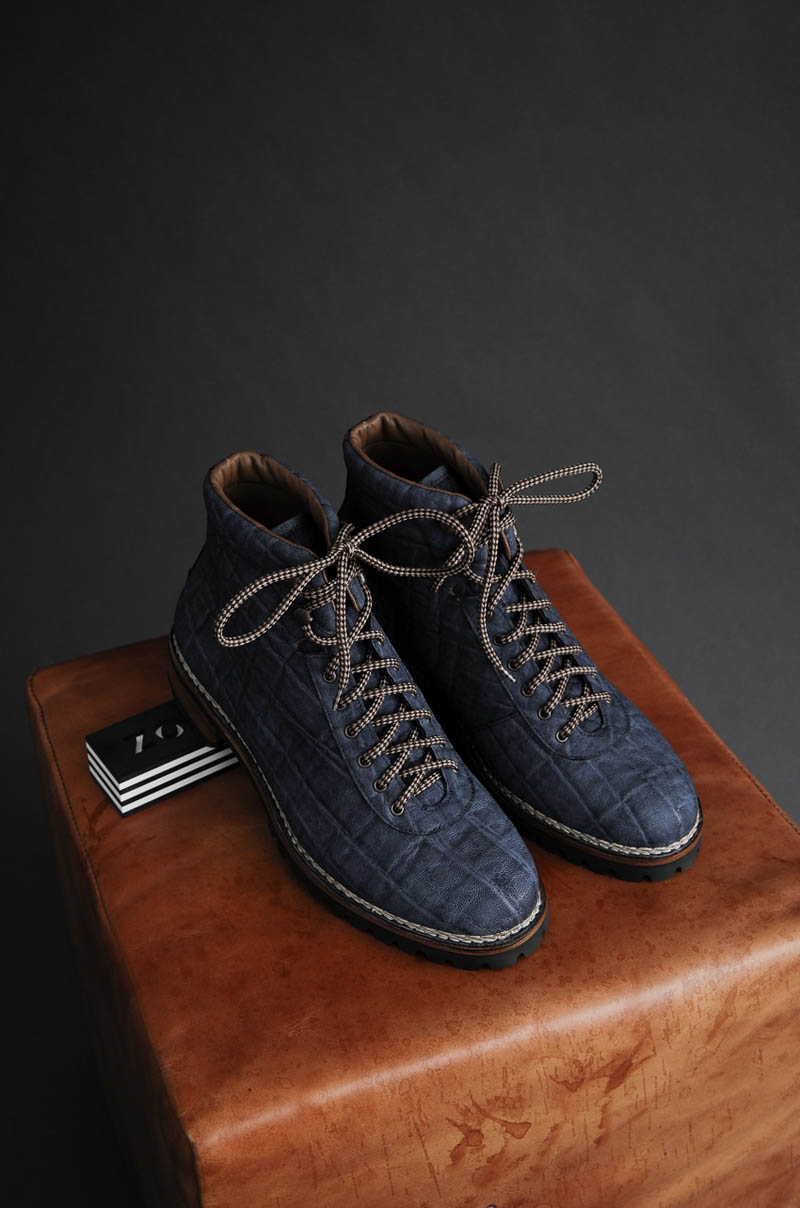 Scratch proof and extremely resistant to abrasion, thanks to an elephant leather exterior.
Feel comfort. Not winter.
Blue Elephant Leather Boots by ZONKEY BOOT – a combo of an elephant leather outer and soft calfskin inner. The elephant leather makes them scratch-proof and highly resistant to abrasion. The calfskin lining makes them soft to the touch and even softer for your feet. A hand-sewn Norvegese leather midsole and rubber outsole provide durability and traction for the tough winter ahead. Feel comfort…not winter.
Buy it at ZonkeyBoot