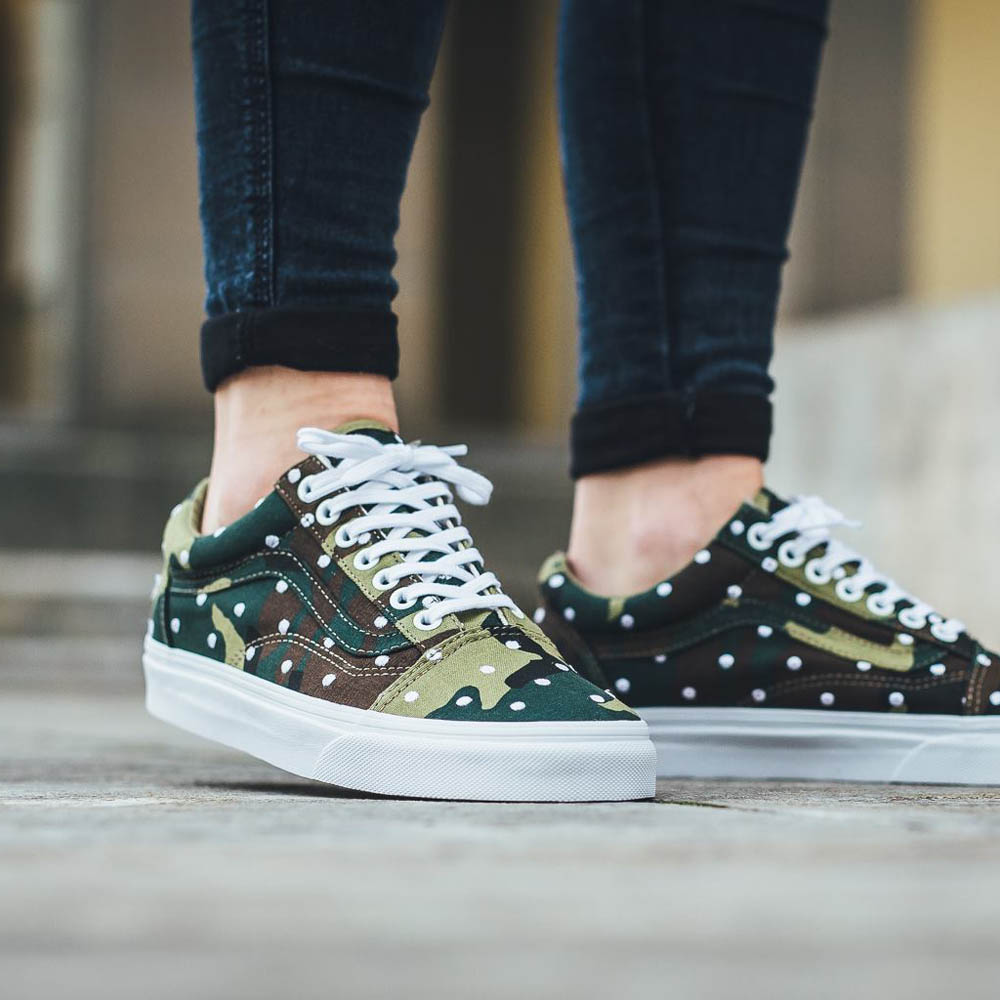 Contrast laces, eyestay & polka dots.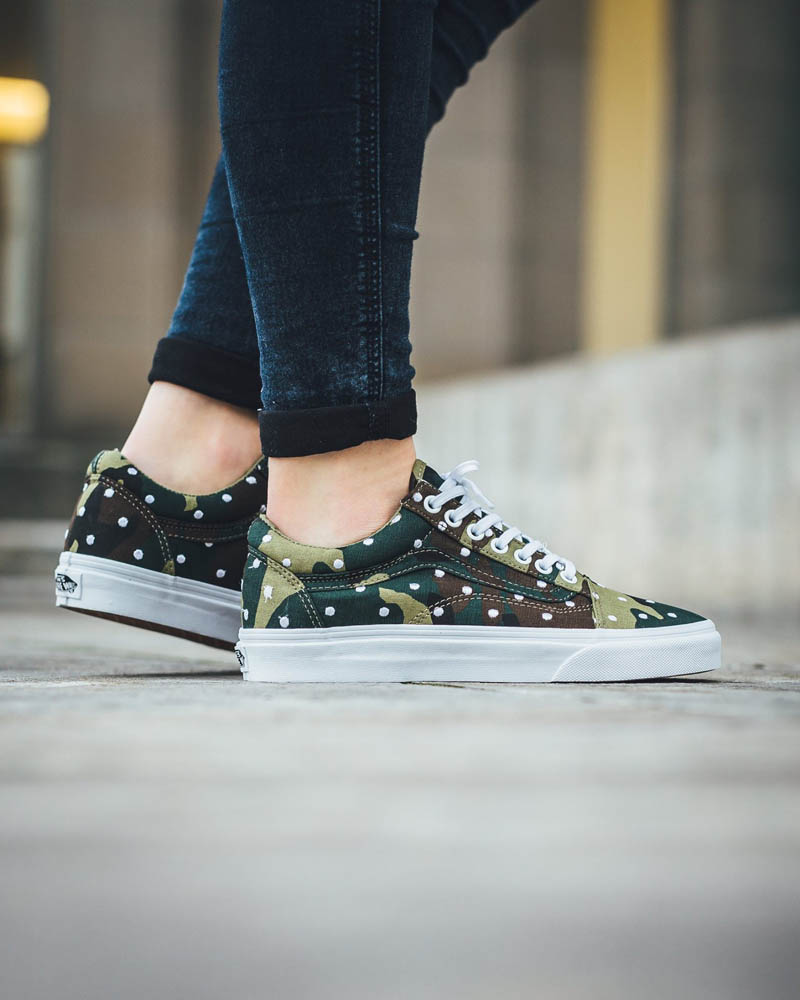 Camo and polka dots combined.
When two patterns collide…
You love camo…
You love polka dots…
Why did it have to take this long to combine the two? VANS pulls it off…remarkably! The Camo & Polka Dot Old Skool – padded collar for all day comfort, dual stitching improves durability, contrast eyelets, laces and midsole make the shoe look A LOT nicer. Textile uppers that absorb anti-rain spray well (so you can wear them all year long).