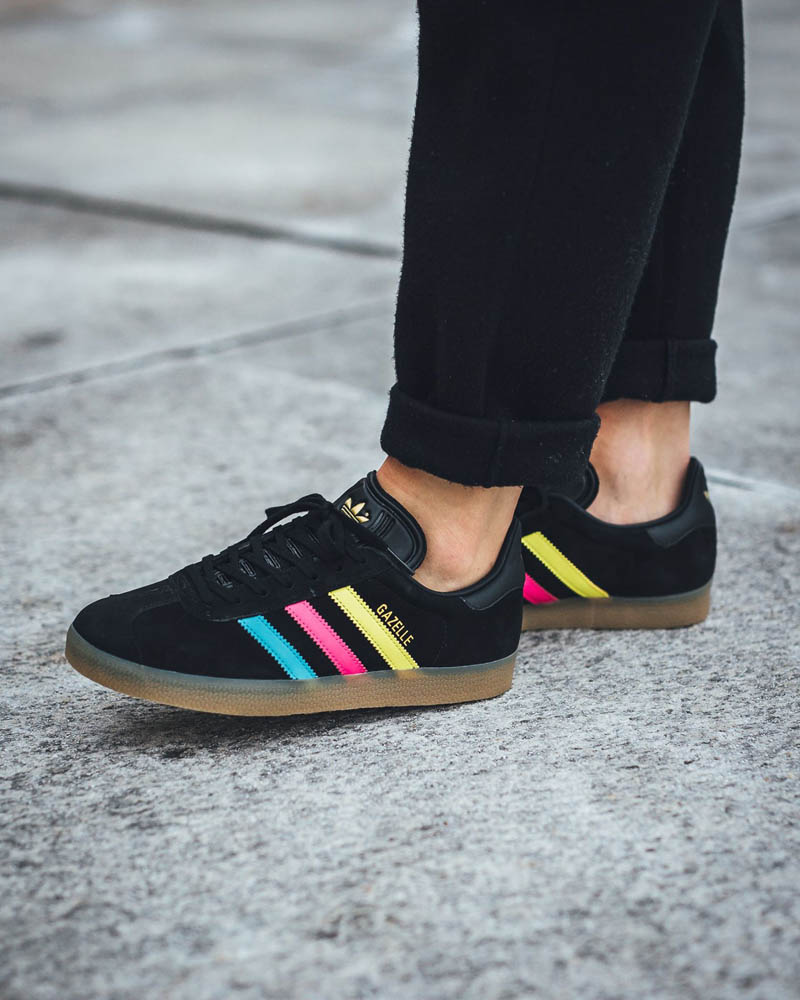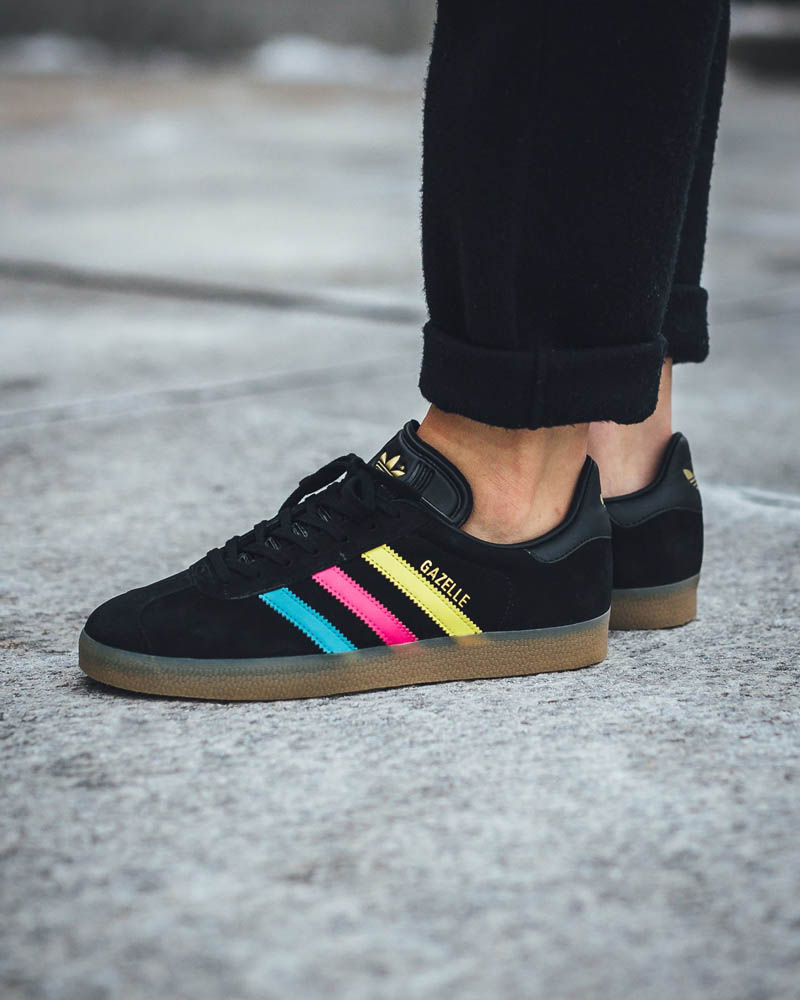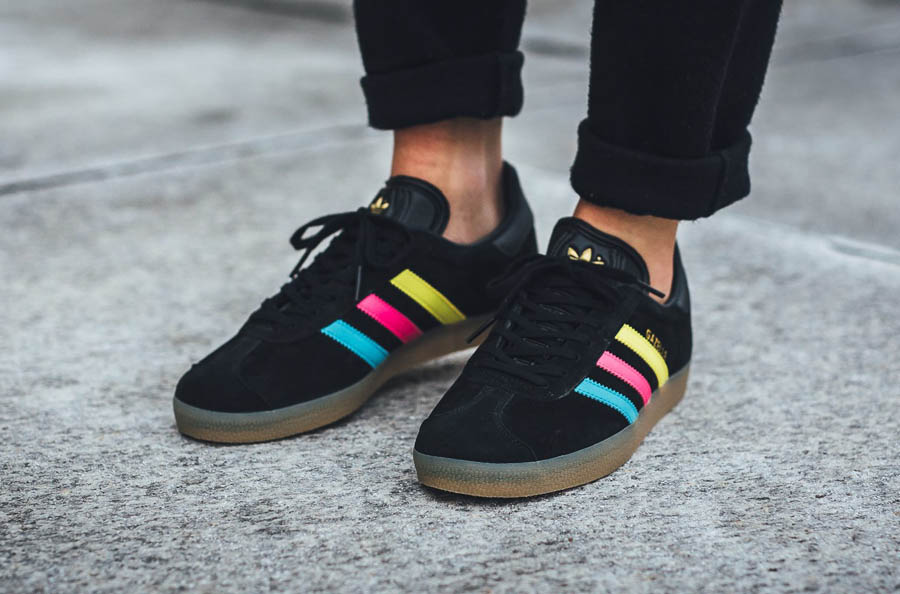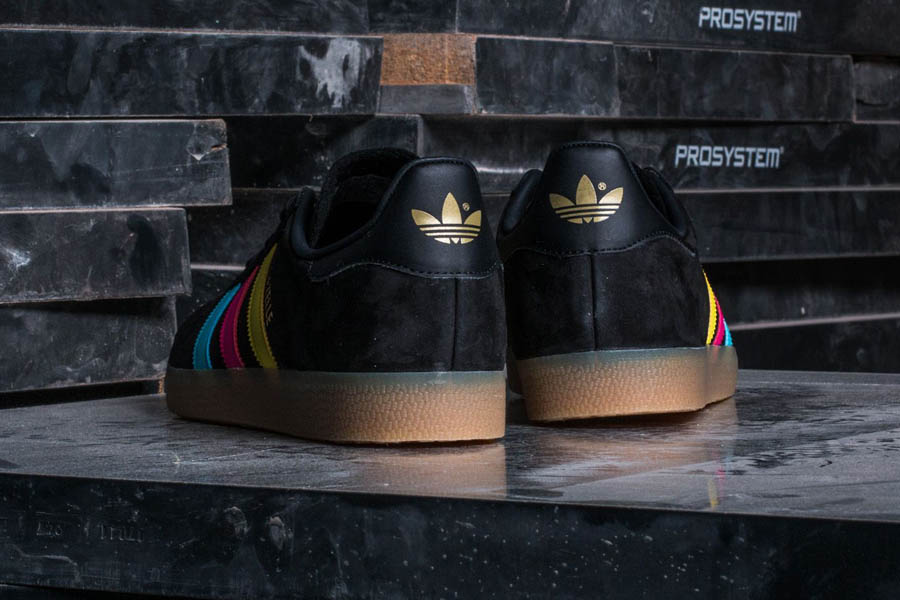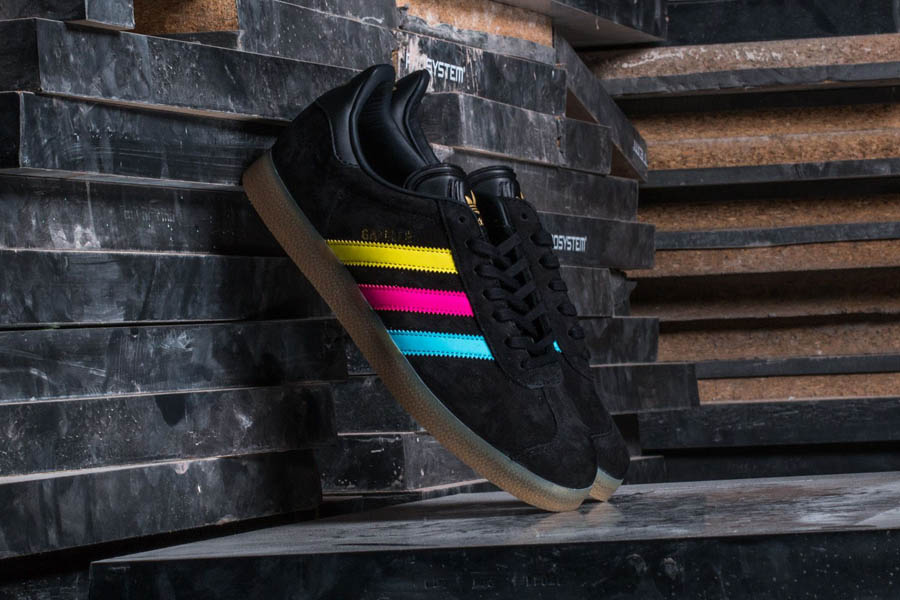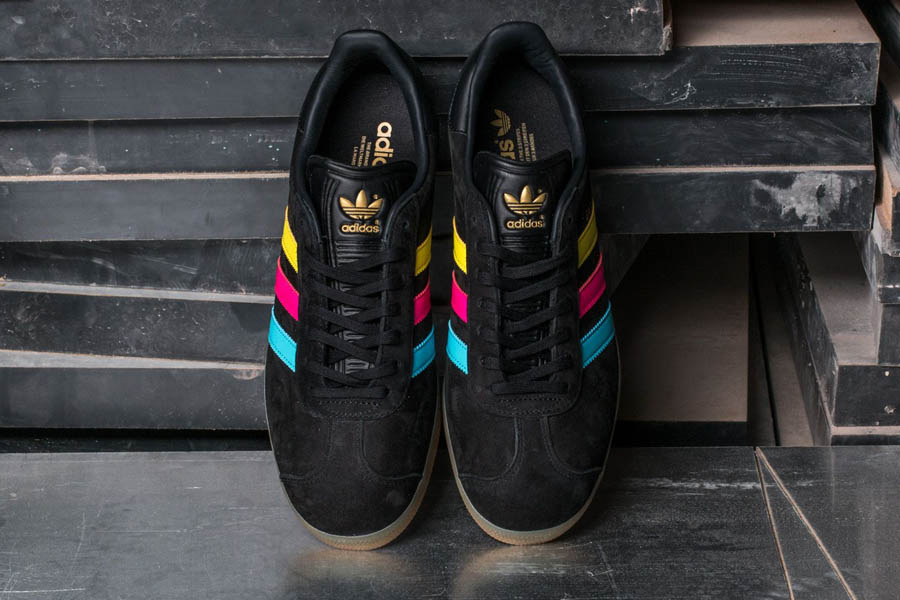 As if being recognized as one of the most classic silhouettes in sneaker history wasn't enough, ADIDAS releases an eye-catching new colorway of the Gazelle OG BCP (Black/Cyan/Pink). The latest release features a clean looking – suede – silhouette that sits on top of a gum sole. No thing new, right? Wrong!
More color = more flavor
ADIDAS' classic three stripes are now multi-colored…and cheerfully bright at that! This adds a level of flavor to the mighty Gazelle that has not been seen before. Although the color adds brightness, it's definitely not overpowering. It's as if the shoe whispers,
"Psst…hey! Have a look…you'll like what you see."
Without seeming too desperate.
The Gazelle branding on the side is finished off in gold foil – for a royal touch. They're leather lined and DAAAAMN nice. Also available in vintage white.
Buy it at SNS | ASOS | END. | Footshop | titolo