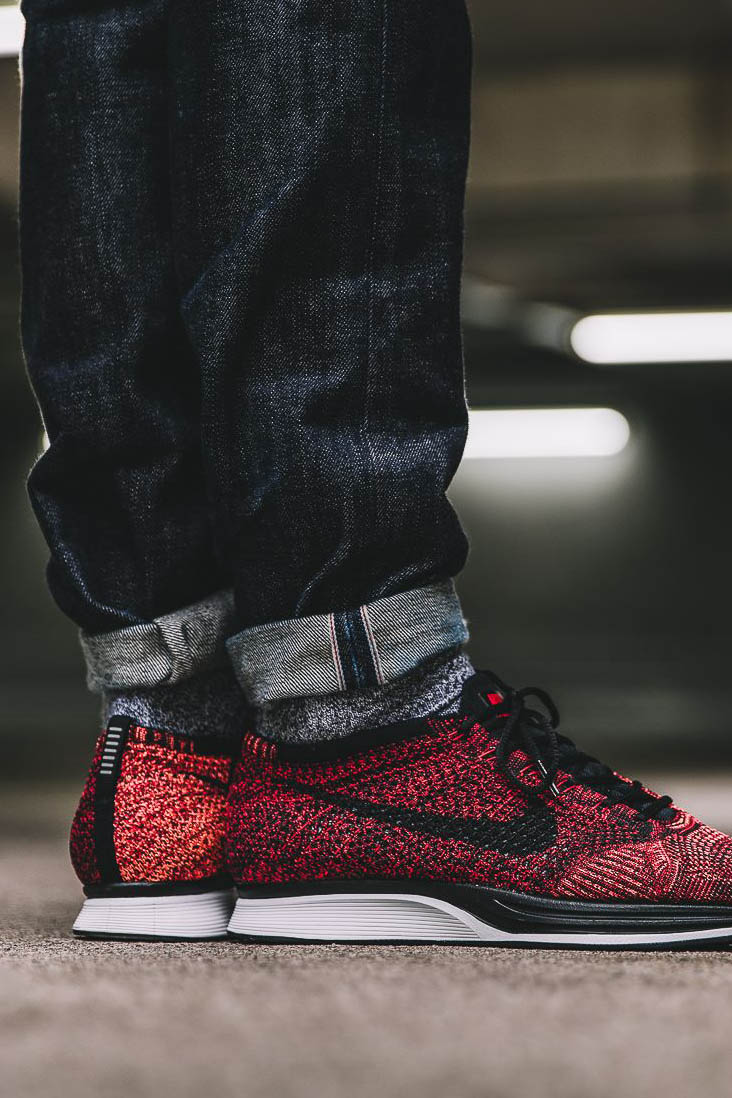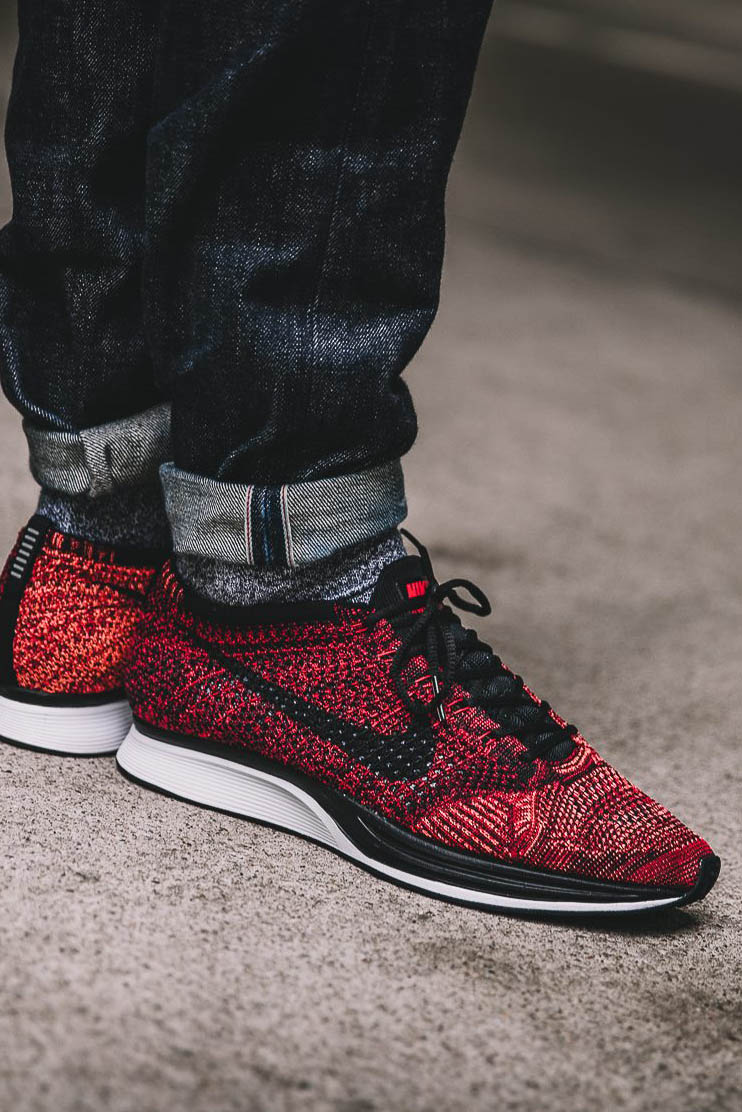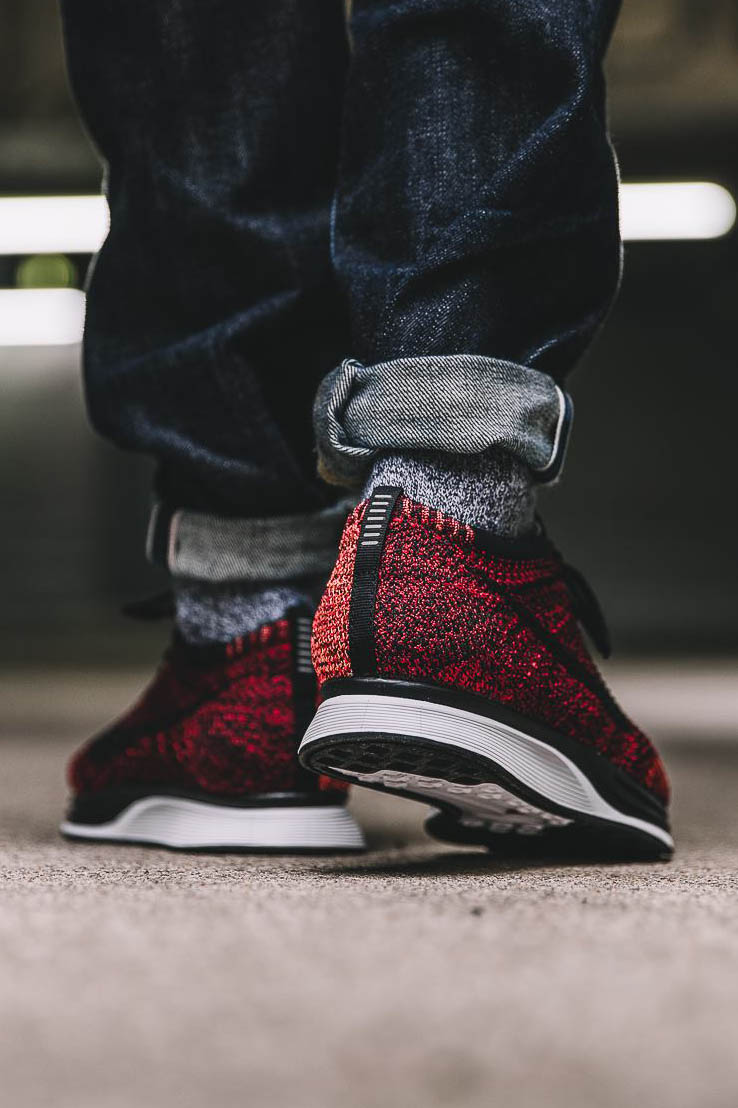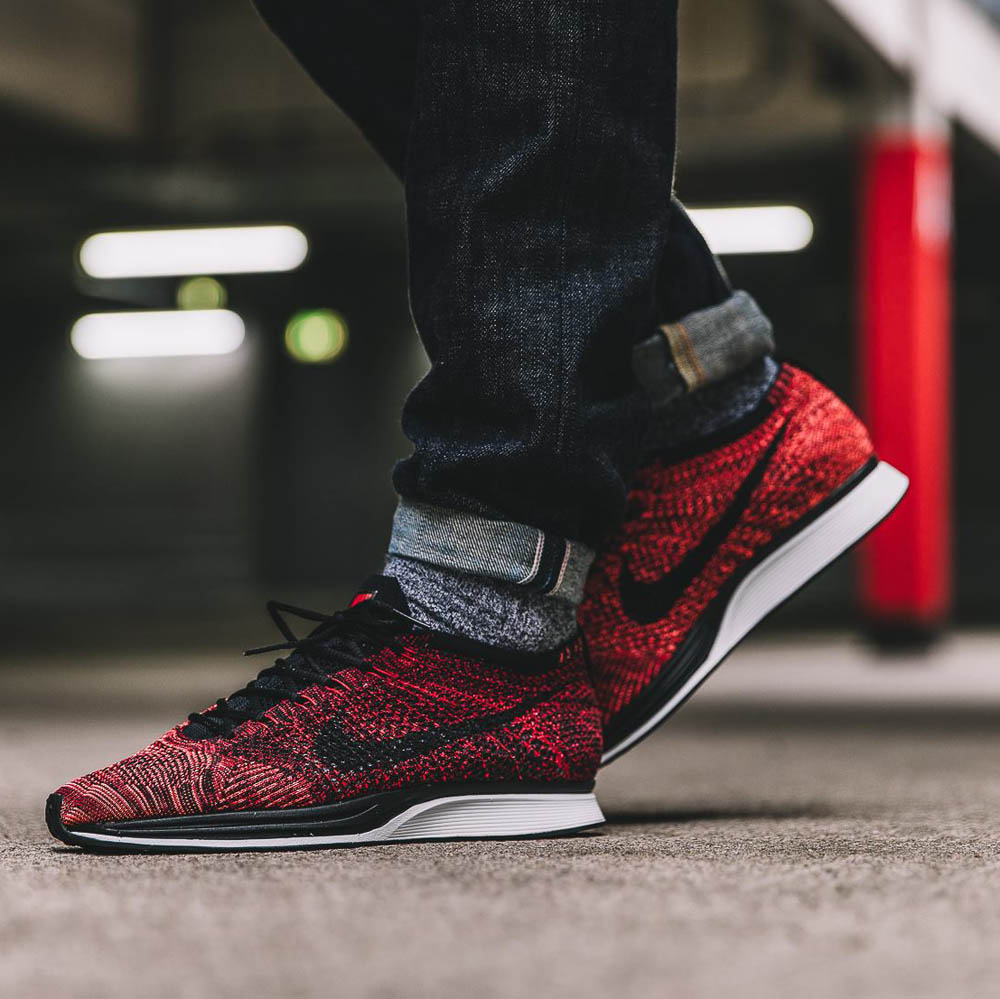 Having a 'Yes Man' is a good thing. Having a sidekick that has your back 24/7 is an amazing thing.
The latest NIKE Flyknit Racer Uni Red low-top is just that. It's a statement making shoe that tells the haters to 'F&*k off' while keeping your spirits high.
When in doubt, just look at the face of the next person that walks by you. If they glance down at your feet, you'll know they're mirin' your fresh kicks.
Who wouldn't?
The lightweight Flyknit Racer comes in a sleek low-cut profile, made from a single piece of Flyknit upper. It comes in a smooth new dark-red colorway. The Uni Red blends perfectly with the black knitted fibers, creating a stunning color that has to be seen in person to be fully admired.
The black tonal tongue and laces blend well, bridging the shoe's slightly brighter inner. On the bottom is a white midsole, sandwiches between a black waffle outsole and black welt.
The shoe is versatile enough to be worn with cuffed jeans, casual sweats or even shorts on a bare foot. This hot colorway won't last long, head over to the following websites and grab your pair:
Buy it at NikeUK | NikeUS | FinishLine | SNS | END. | Overkill