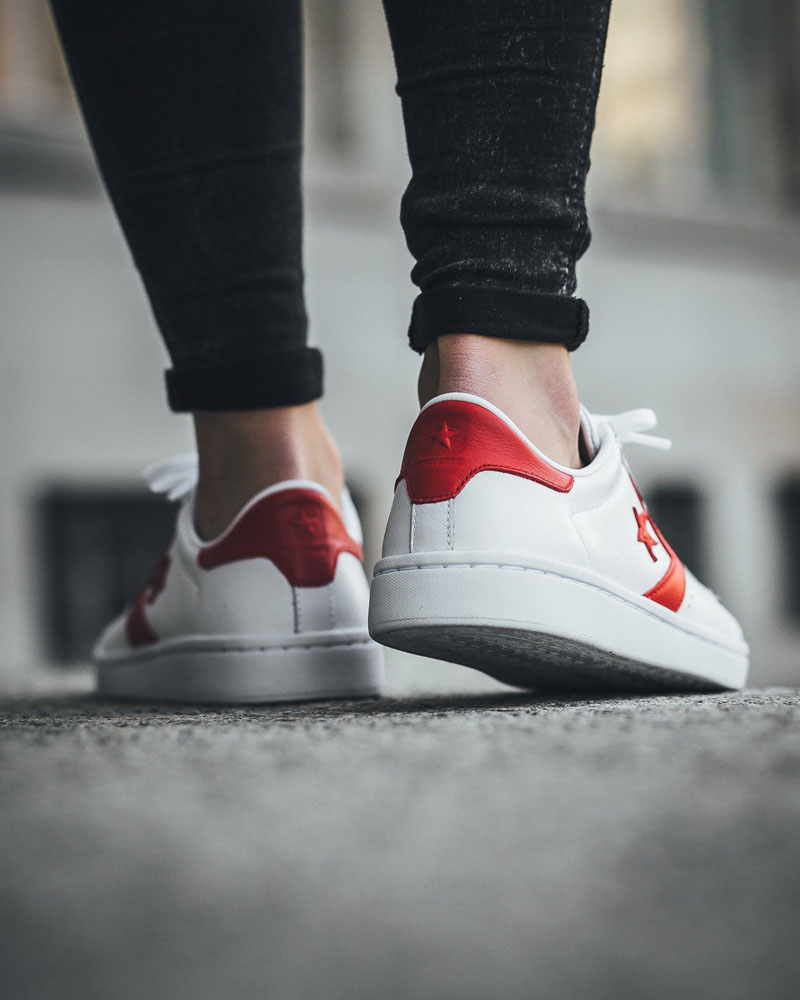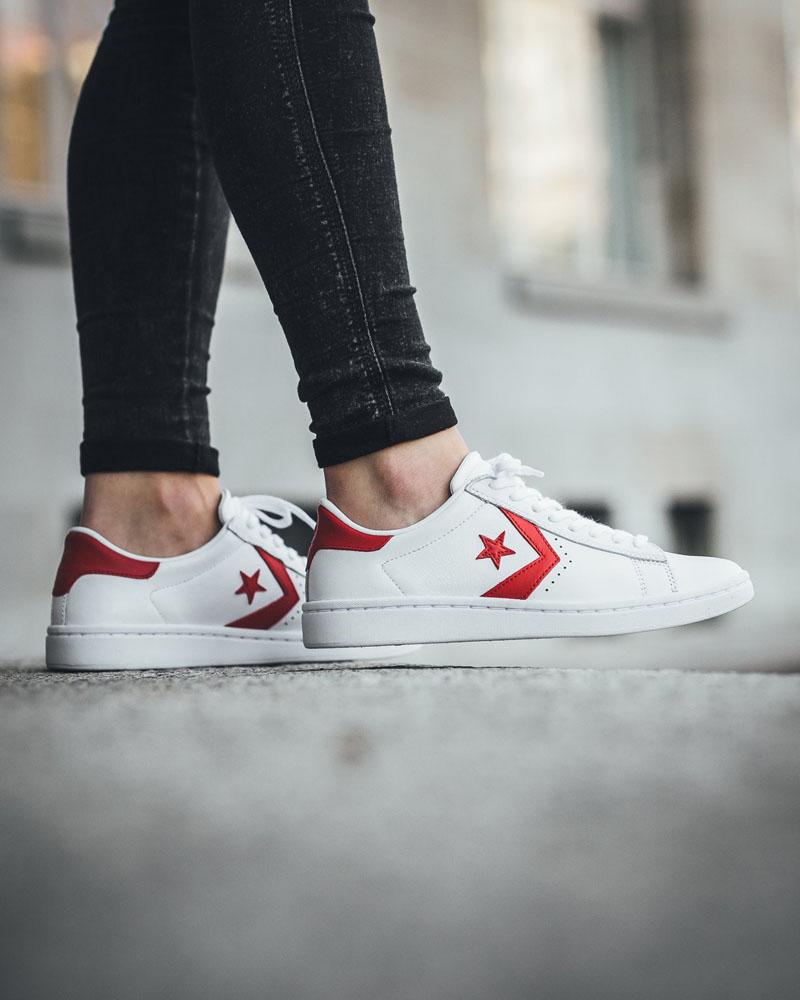 When you're overwhelmed with decisions on what to wear, go back to the basics.
CONVERSE Pro Leather gives you the option of having a sleek shoe that goes with virtually anything.
Jeans and a t-shirt? CONVERSE Pro Leather.
Tights and a tank-top? CONVERSE Pro Leather.
Summer dress or shorts? Hello? CONVERSE Pro Leather!
Smooth full grain leather in a sleek silhouette gets approved by even the toughest shoe critics. The slim sole will make your feet look smaller! This red-on-white colorway will keep you stylish. Guaranteed. Head on over to titolo and grab your pair!
Buy it at titolo