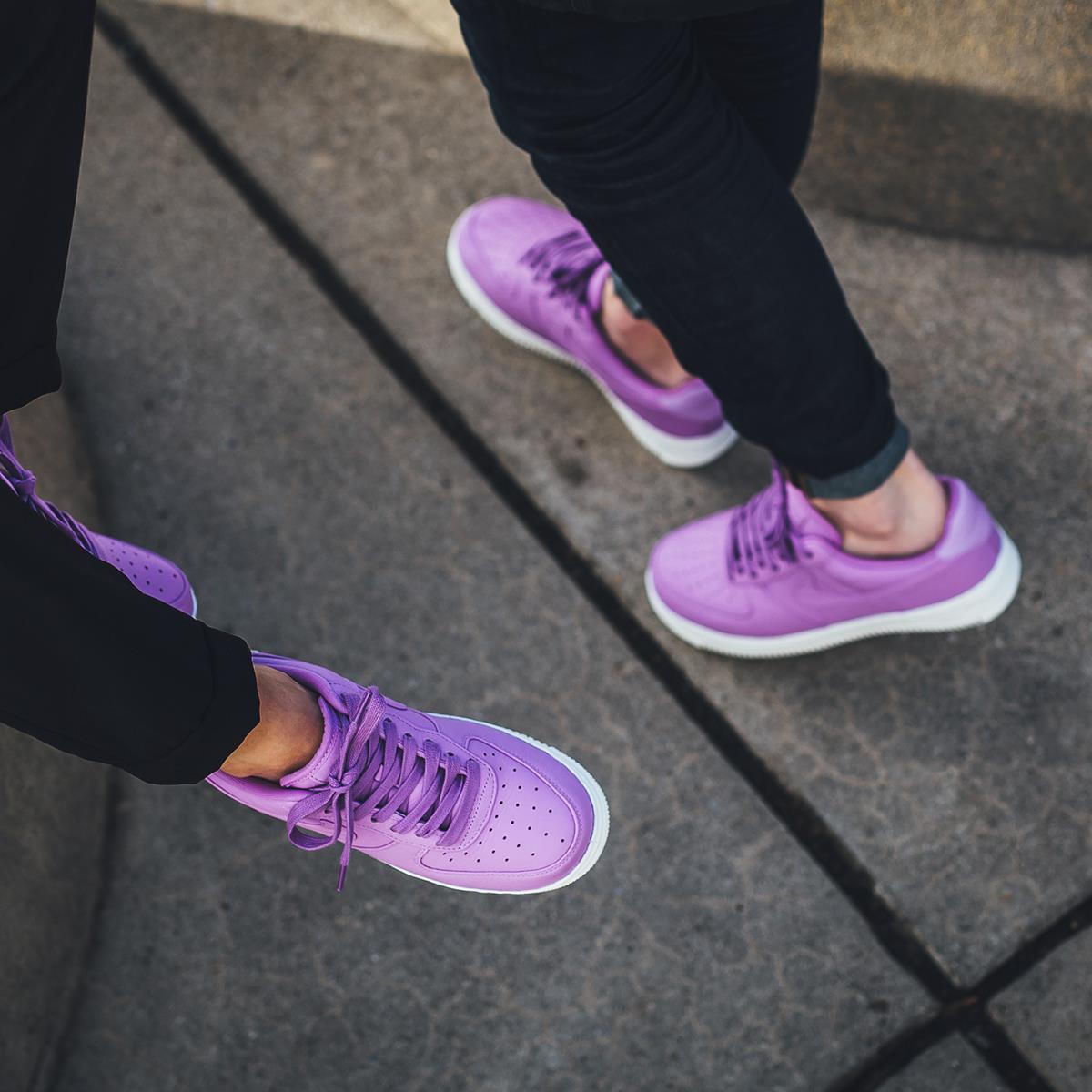 If the phrase 'Power Couple' makes you cringe…you're probably just a hater. Power couples have each-others backs every step of the way. They motivate each-other like no other. This is why one of the reasons why they are the most successful people around. There's no better way of uniting the power couple than a matching pair of sneakers.
The NIKE Air Force 1 is the perfect power couple shoe.
Why?
Because it is the most iconic NIKE silhouette of all time. There's no better selling shoe than the Air Force One. He'll love his pair, as much as you will. There's not a single sneaker on the market that will satisfy both tastes like the Air Force 1.
This latest release comes in a low-cut silhouette, in a unisex colorway known as, 'Stardust Purple'. Featuring full grain leather uppers – that are soft to the touch – and a perforated toebox will keep your feet ventilated and comfortable all day long. The sneaker sits on a durable white contrast outsole.
Head over to the following online shops and strengthen your power-couple essence. Order your pair today!
Buy it at END. | NikeUS | NikeUK | SNS | FinishLine | titolo