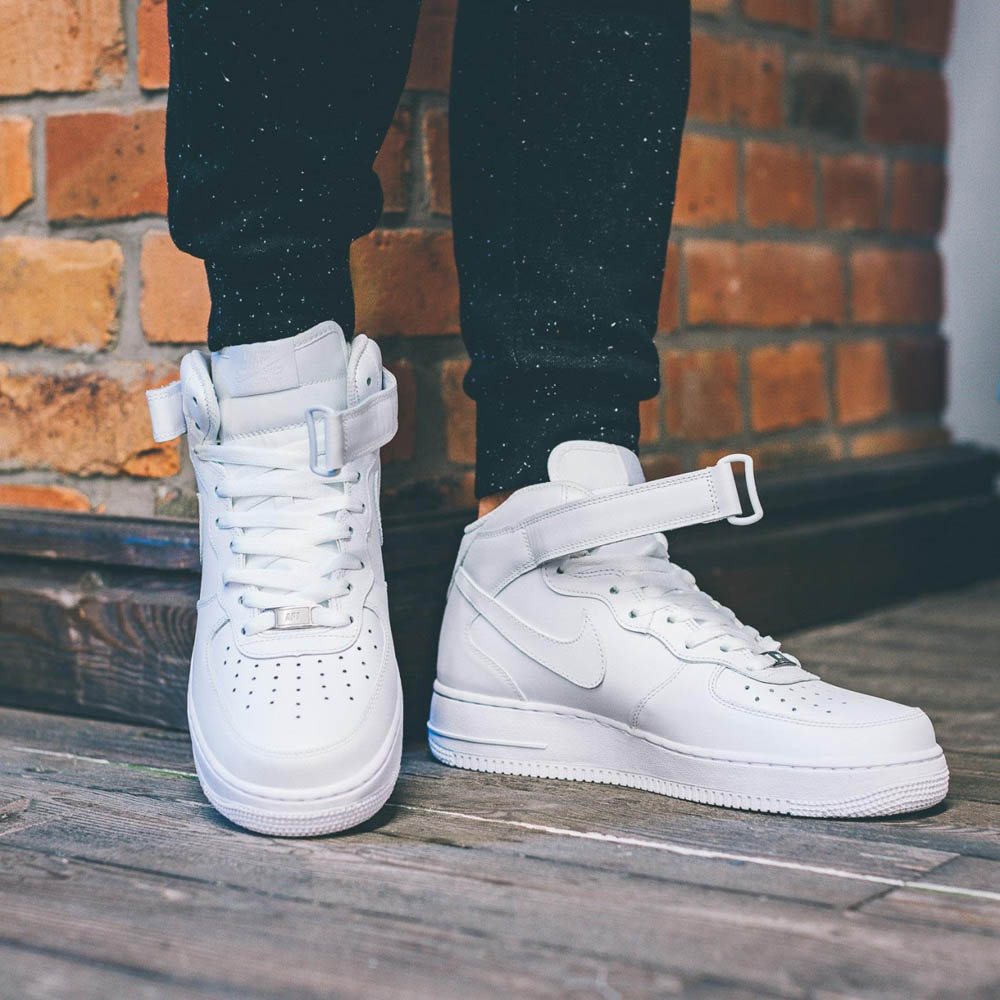 A crisp pair of leather Air Force 1's, from NIKE, paired with light speckled print joggers with elastic hem. The speckled print almost makes the pattern look like a galaxy. If you know who the manufacturer is, leave a comment below!
Onto the shoes…
This is a timeless classic. NIKE's most popular silhouette of all time, the Air Force One – full grain leather in a high-top silhouette – shown with the famous ankle strap. White uppers on a white midsole, matching the white laces and eyelets…and of course…a white NIKE Swoosh.
An extremely clean and minimal sneaker that has remained a fan favorite for the last 30 years. And it only seems to grow in popularity with time.
Head over to the following stores, linked below, and own a legendary pair for yourself.
Buy it at END. | NikeUS | NikeUK | SNS | FinishLine