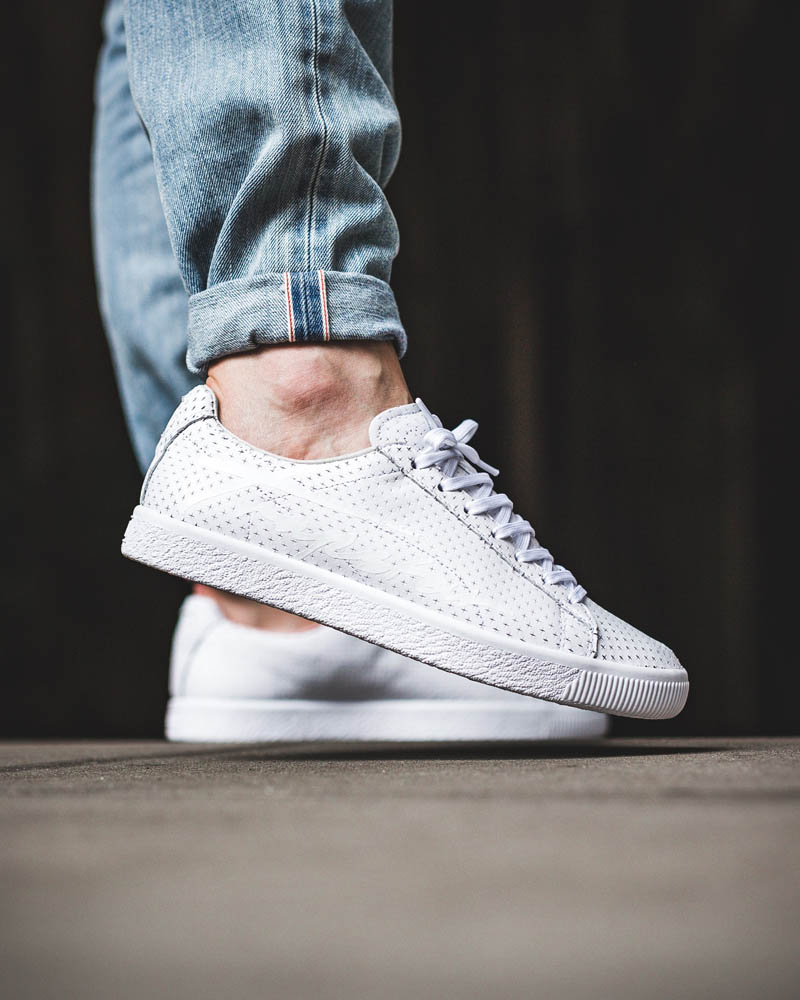 One identical silhouette, two completely different styles…
The TRAPSTAR × PUMA Clyde Perforated – a low top sneaker with an elegant demeanor. Featuring perforated leather uppers, adding a beautiful texture to an equally beautiful shoe. Thin leather tongue, fully leather lined.
The TRAPSTAR × PUMA Clyde Classic – features soft leather uppers with an eye-catching autographed design. Red textile lining and collar add contrast to the simple silhouette – giving you something interesting to wear and them something interesting to admire.
Both pairs come with a 'Star-Waffle' rubber outsole for better grip.
Buy it at END.