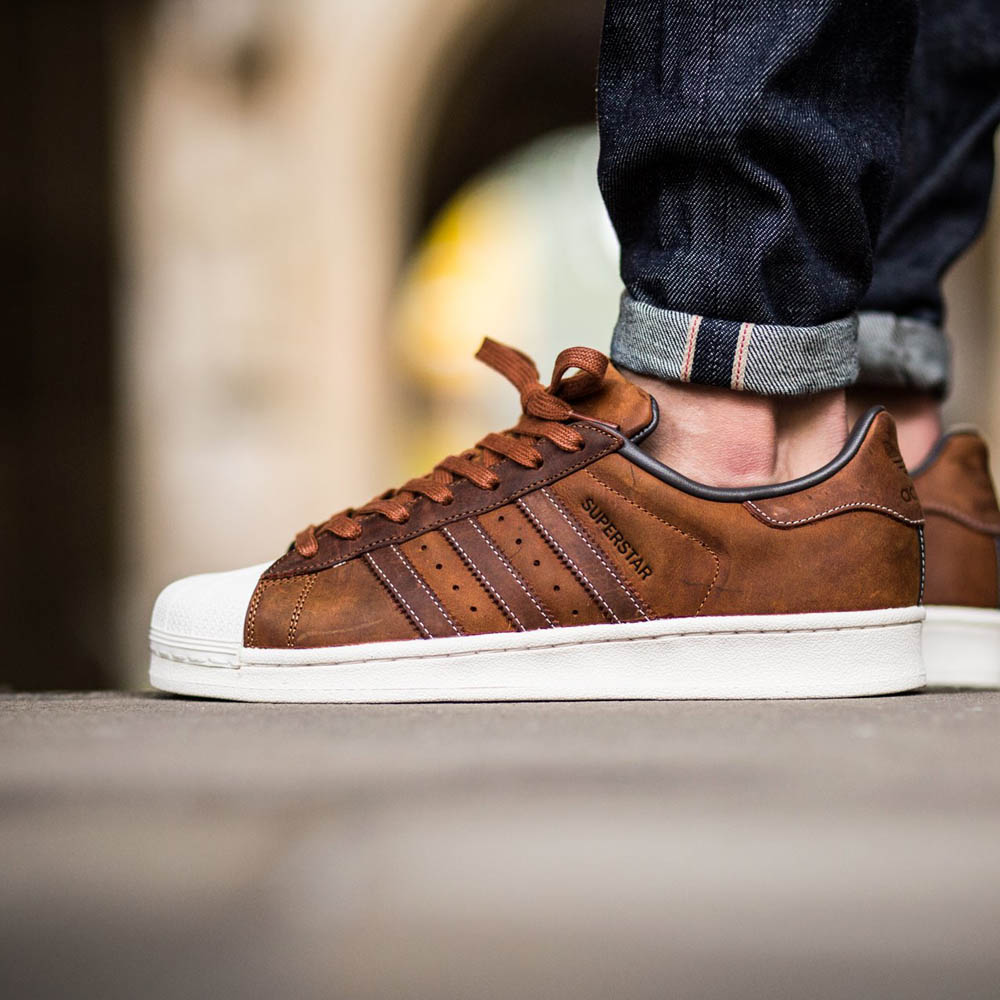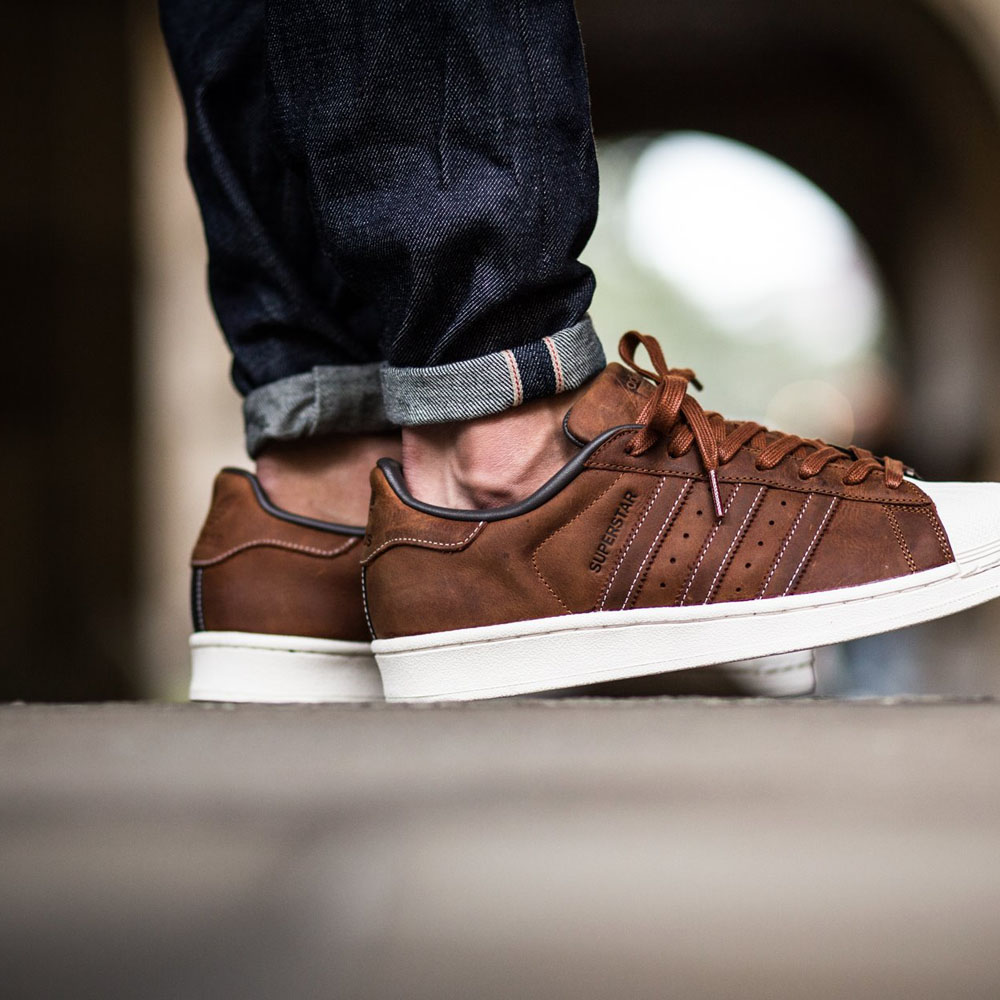 Available in either brown or black leather, the ADIDAS ORIGINALS Superstar 80s Varsity looks a lot classier than the original silhouette. There's just something about brown leather that adds versatility to a sneaker. In this case, the sneaker has bumped up a level; new status: 'casual shoe'.
That's right! You are no longer considered a skid when wearing a Superstar. We have the Varsity Pack to thank.
The ADIDAS shell toe features several tones on the lace guard, middle stripes, heel tab and collar. The majority of the shoe is covered in brown, including the laces. ADIDAS spiced things up by dumping the entire shoe on a white sole and giving it the classic white shell-toe. But they didn't just stop there…they added more contrast via stitching. Well played, ADIDAS…well played.