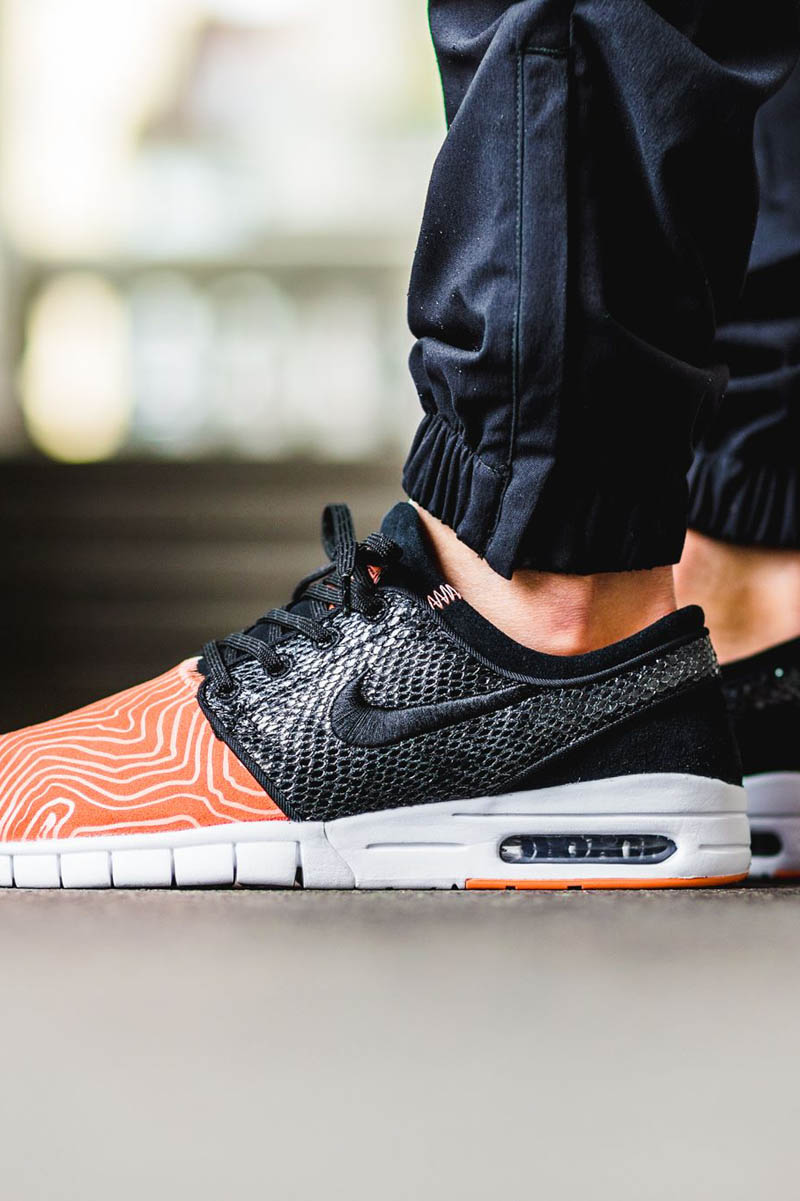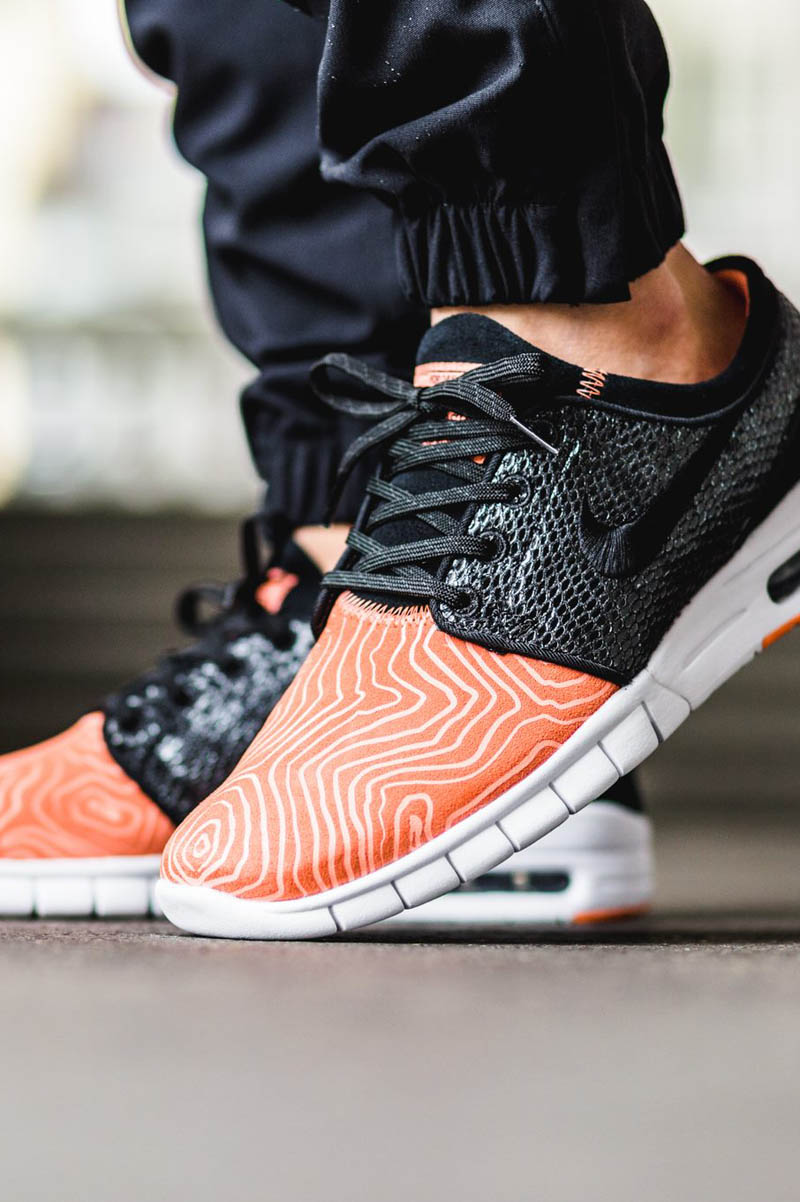 NIKE's latest rendition of the iconic Stefan Janoski skate shoe binds skateboarding with the most prestigious anadromous fish. But just what do salmon and skateboarders have in common? NIKE relates the extreme persistence of salmon – traveling hundreds of miles upstream and leaping over obstacles while being rag-dolled in the process – to the sheer persistence of skateboarders, constantly taking a beating in the concrete jungle while perfecting their craft.
NIKE has collaborated with Michigan-based skate shop, PREMIER, bringing you a limited edition Stefan Janoski Max Suede sneaker from the latest Fish Ladder pack. The sneaker features the iconic silhouette equipped with a fish scale patent print on the swoosh and the outer upper quarter, between the collar and foxing. The vamp and toe-cap come in an Atomic Pink/Arctic Orange color, giving the illusion of marbled fatty meat.
Also in the collection is the Dunk SB Low and both sneakers are available as of today. Limited edition so if you're a sneakerhead, grab your pair while you still can.
Buy it at NikeUS