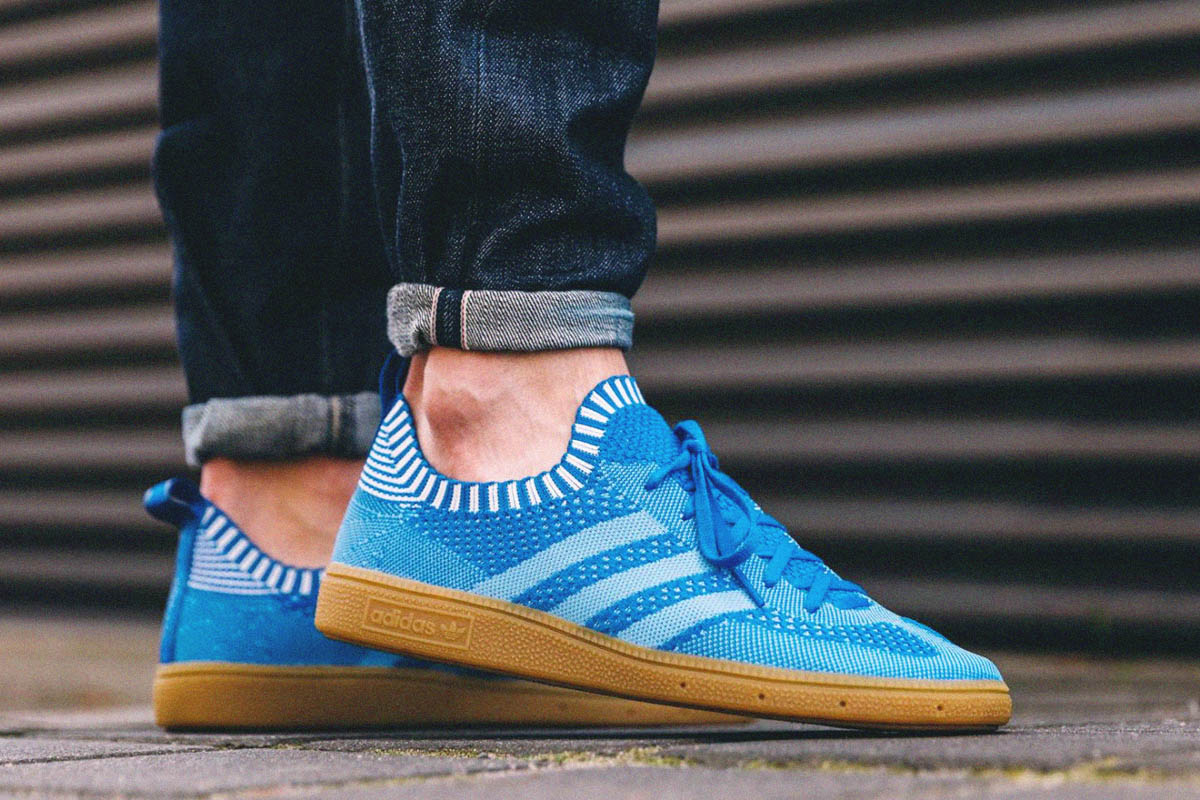 Continuing with the PK (Primeknit) trend, ADIDAS ORIGINALS re-creates one of their most beloved silhouettes, giving a contemporary look to a classic. Known as the ADIDAS ORIGINALS Very Spezial PK, this shoe maintains the same silhouette as the original, however the uppers have been upgraded to that stunning lightweight Primeknit material.
The shoe is lightweight and extremely comfortable. ADIDAS decided to strip the crooked tongue and implement a single piece to this sock like finish. The uppers sport a light blue and white mix while unique stripes run along the collar of the shoe. On the back is a tonal heel tab with the print 'S74843' on the back – a change up from the standard AO branding.
The one thing that ADIDAS decided to keep on the Very Spezial Primeknit is the gum bottom. This is the exact same outsole that has separated this shoe from other models. We feel that this was the right move by ADIDAS because a Spezial without a gum bottom just wouldn't feel Very Spezial. To get your hands on this summer-ready re-make, head over to adidasUK or titolo.
Buy it at adidasUK | adidasUS | titolo