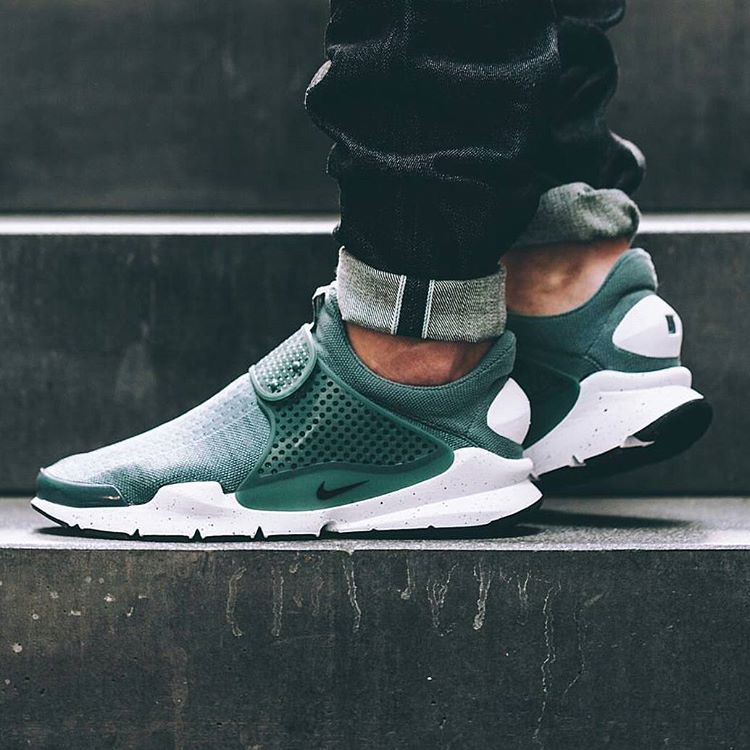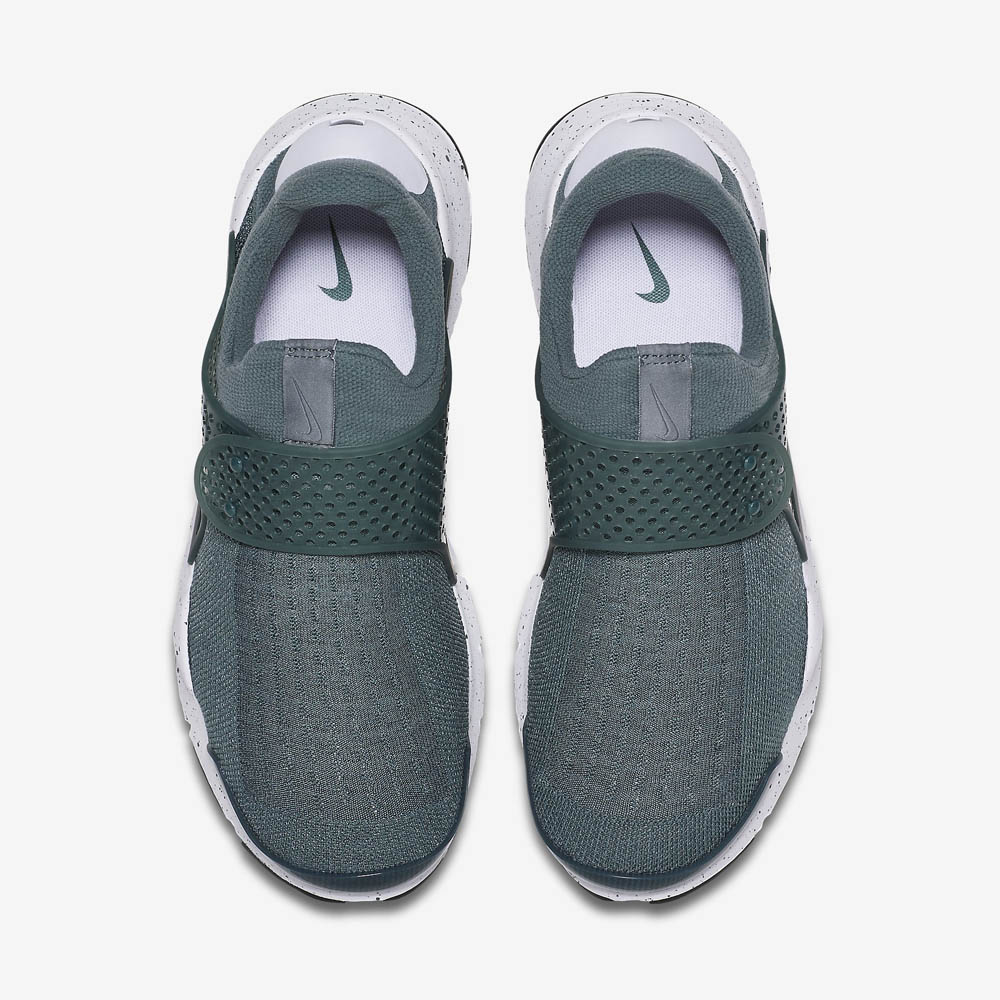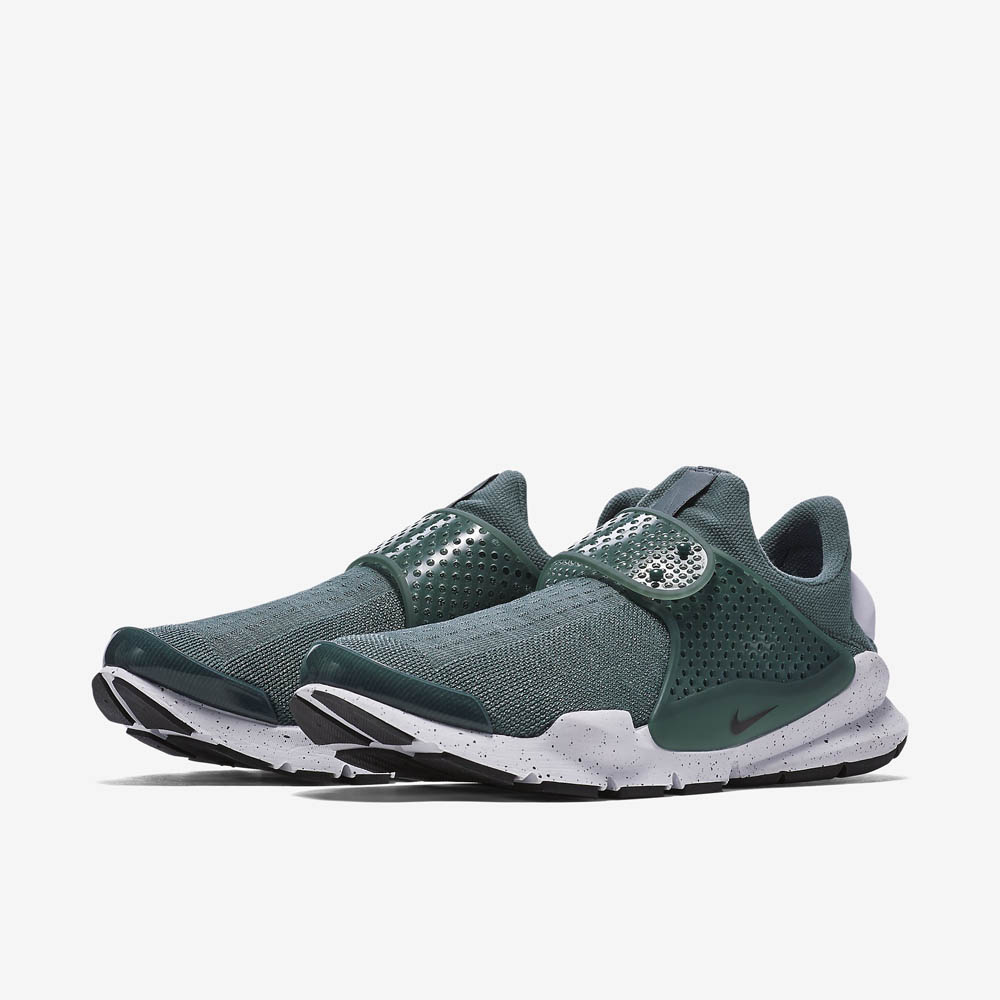 Hasta – aka. Gorge Green, White & Black – is the most recent colorway of the NIKE Sock Dart SE 'Speckled Pack,' released this April. The shoe features a sock-like fit in a minimalistic approach. The Hasta colorway features a forest green stretchy upper that molds to the foot. On the top is a plastic hardware that can clip into whichever hole for a custom fit.
Main Problems with the Fit
Every picture of the Sock Dart you find online has a smooth silhouette, unfortunately if you have bony feet, the shoe may not look as nice as it does in photos. The outline of your feet may seep through the uppers. This isn't too much of a problem as it won't be that noticeable but we figured we'd give you the low-down on potential 'problems' for all of you sneaker connoisseurs with skinny feet. This issue will be more pronounced on the top middle stripe of the shoe, as the flexible material isn't as thick there as it is on the sides.
Better Go a Size Down
Another issue that some people have reported is that the shoe fits too big. If you're planning on purchasing a pair, better go down a half size – remember, the material is flexible and you don't want it fitting too lose.
The midsole is speckled white and on the bottom is a black waffle outsole that has a herringbone pattern lined up. For those of you that don't know, herringbone is the best pattern when it comes to traction – this is why it's most commonly used on basketball sneakers.
For a lightweight shoe, the NIKE Sock Dart SE Hasta is much more durable than it looks. Although this was a release from the early 2000's, we can see why it is much more popular now since contemporary is 'in'. Head over to NikeUK or END. Clothing and pick up your pair of this 'ahead-of-its-time' classic.