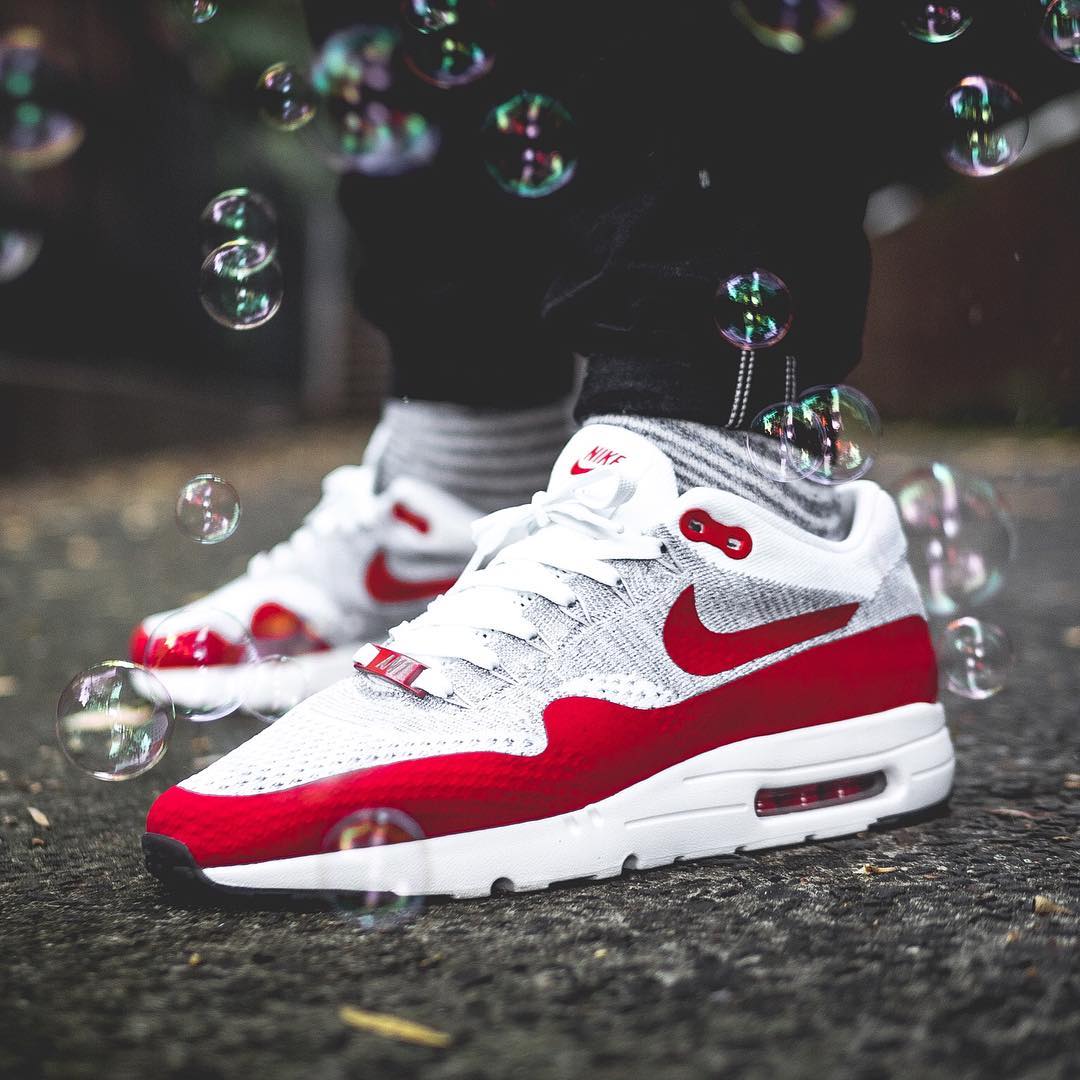 A sleek re-designed upper drastically reduces the weight of the Air Max 1.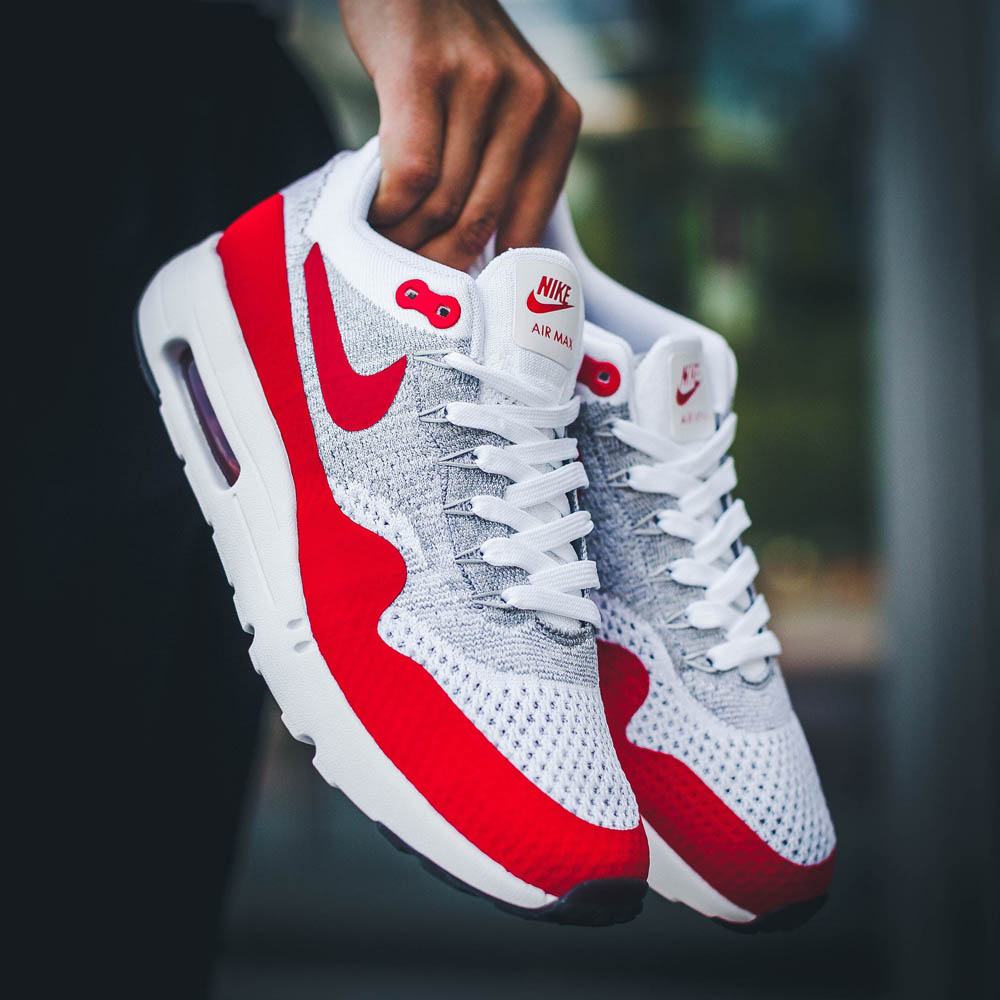 Your feet will be cooled off thanks to the Flyknit's zonal ventilation system.
By applying Flyknit to one of their most iconic silhouettes, Nike has improved breathability, flexibility and comfort of the Air Max 1. But that's not all they've done. Thanks to the Flyknit technology, the shoe has been drastically reduced in weight. Standing at a mere 9.2oz., this is the lightest and most comfortable Air Max 1 ever.
So light and comfortable, you'll forget you're even wearing them
The sewless film overlays to enhance durability by adding structure to the sneaker. This is the same beloved silhouette that's been around since the 70s…except this time, it is much lighter and more comfortable. Below the seamless uppers is a full-length Air Max sole unit; another reason why the shoe is as light as air. Combine that with the zonal ventilation system and you'll forget you're even wearing them.
Run faster, effortlessly
Picture yourself going for a run on a warm day. After a few minutes, your feet will begin to warm up. After a few more minutes they'll be cooking and the only thing you'll look forward to is finishing your session. Thanks to the strategically placed Flyknit yarns, your foot will receive breathability and flexibility where you need it the most. Imagine going for that same run, but instead of your foot heating up with each step, your foot feels a cooling breeze. That's the power of the Air Max 1 Ultra Flyknit.
No-sew technology for a sleek new look
Not only is this a high-performing shoe, that will no doubt make for a better running experience – and possibly a faster marathon time – but it is extremely stylish as well. A refreshing new no-sew upper comes in a 'University Red, Pure Platinum and White' colorway. The fierce red merges the white midsole with the 'Pure Platinum' Flyknit. On the bottom, the waffle outsole features reinforced rubber on the toe and heel. The two most crucial parts of a running sneaker get a boost in traction and durability. It seems that the Nike Air Max 1 Ultra Flyknit has thought of it all.
Buy it at FinishLine | SNS | NikeUS | NikeUK