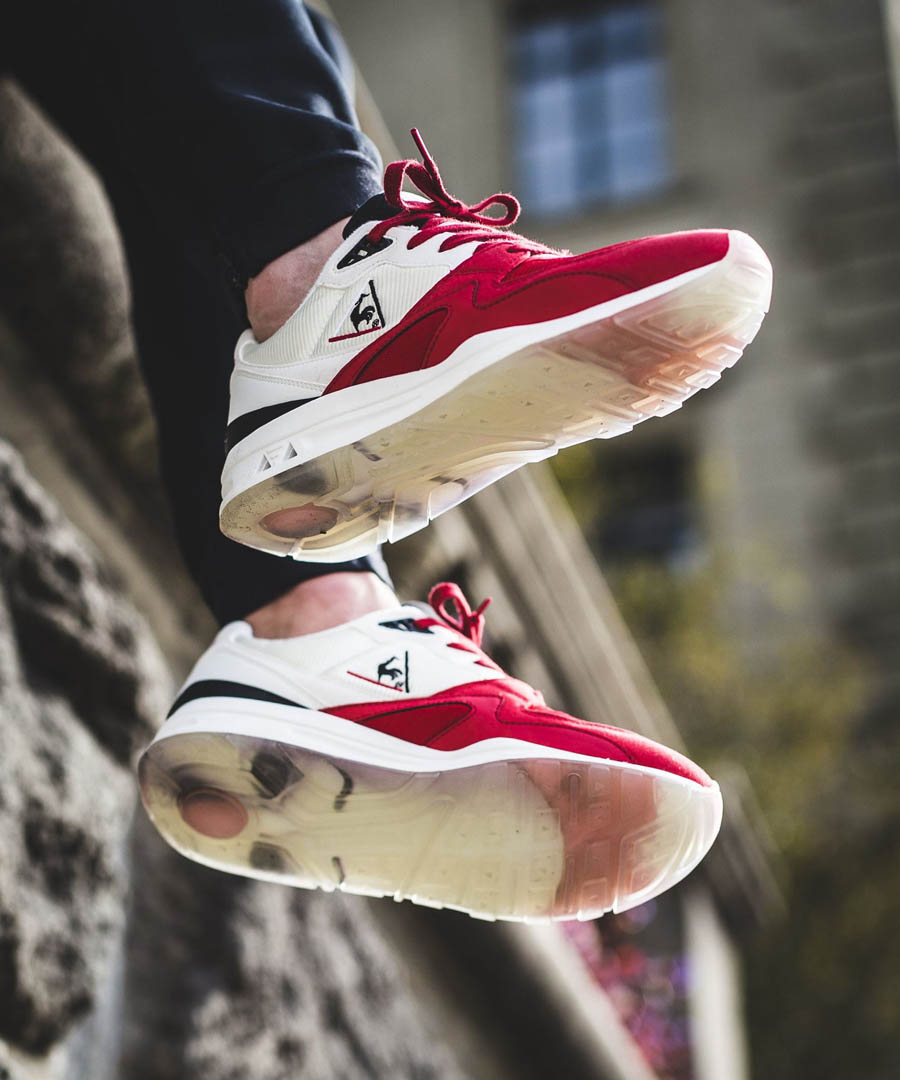 There's nothing creepier than a clown. LeCoq Sportif's latest masterpiece sneaker, the R800 'Fear', features one of film's creepiest clowns ever…IT. The shoe sports a mixture of fabrics along the uppers, textile and suede – in a red and white colorway.
There's more to this sneaker than meets the eye
Upon first glance you may think to yourself, "Who cares…it's just another sneaker…" Beneath the red, white and black colorway is a clear gel outsole. It offers enough visibility to showcase IT the clown…staring back…as if he's watching you through a window.
The R800…versatile for your wardrobe yet made for Halloween
The general silhouette is very fashion-friendly. The shoe is beautiful enough to be worn with trousers, shorts, jeans…or even a skirt (it's unisex!). Yet the creepy clown at the bottom makes it the go-to 'scare your nephews' sneaker. Just kick your feet up and let the sneakers do the rest. Just make sure you leave the soles facing down before you go to sleep.
LE COQ SPORTIF R800
Fear