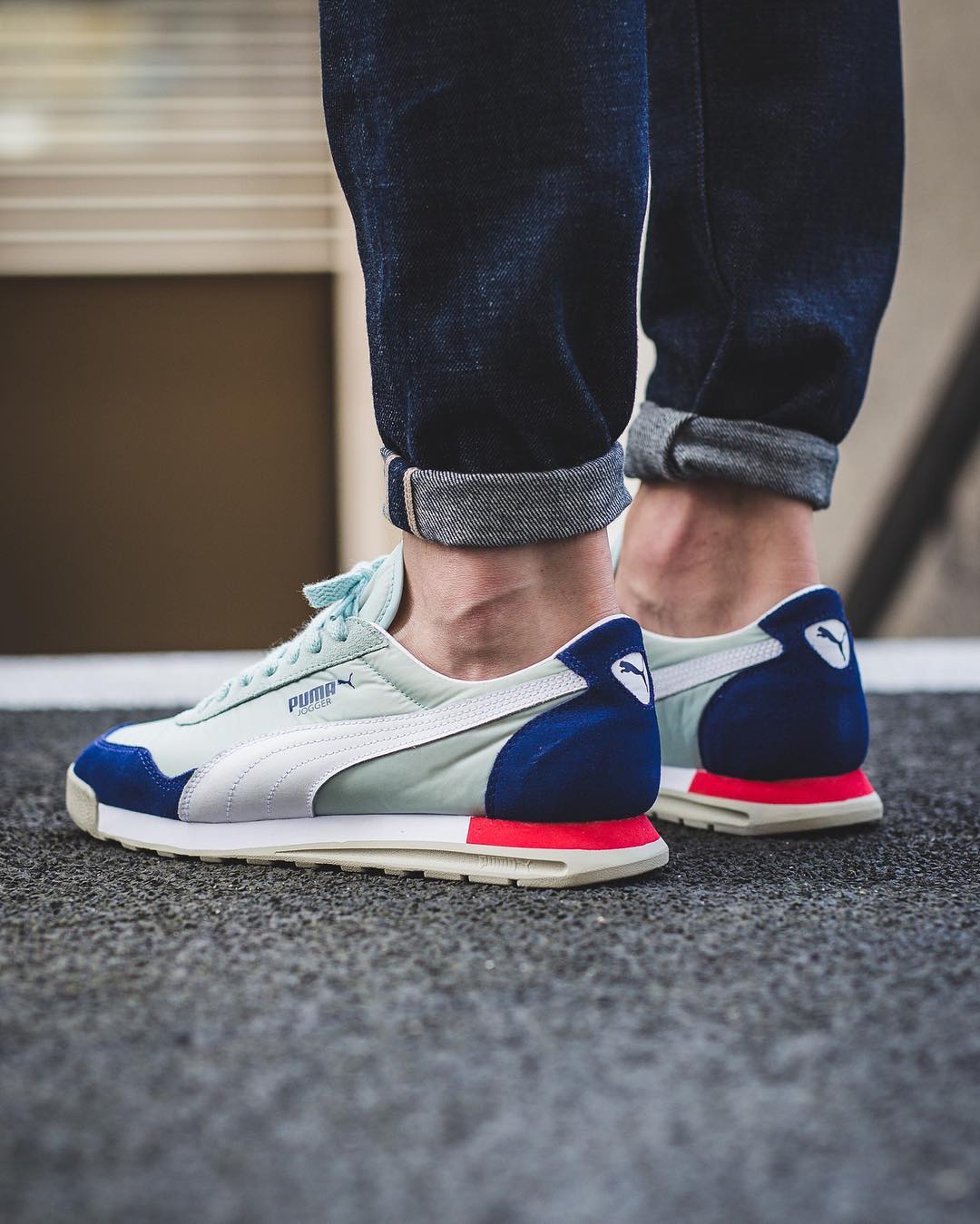 Retro… Classic… Vintage…
Whatever you wanna call it, the Puma Jogger OG Trainer has it, and there's a good chance it's the 'key' ingredient that your wardrobe is missing.
You see, this classic (retro or vintage) style of sneaker has the power to 'level-up' your entire wardrobe in a heartbeat. But why? Well…because people subconsciously associate anything retro as being 'well dressed'. And much like the words – retro, classic, vintage – all paint a picture of sharp looking Mad Men-esque individuals, a pair of 'retro' sneakers will do the same for your wardrobe.
Puma Jogger OG Trainers
The classic '75 silhouette is your go-to jogger for casual wear. The deconstructed silhouette features a nylon upper with vintage suede elements. This sophisticated little sneaker pairs well with just about anything. The lightweight EVA midsole provides cushioning and comfort to match its style.
When you're out and about, you'll feel confident knowing that the most important part of your wardrobe (your shoes) is on point. And when your shoes are on point, your outfit is on point. When the outfit is on point…the women notice.
Head over to PumaEU to order your Puma Jogger OG Trainer.