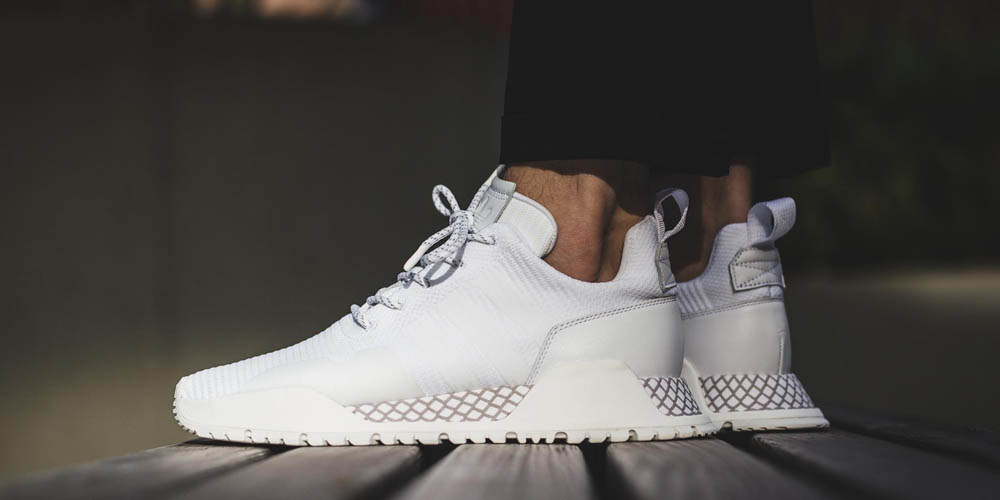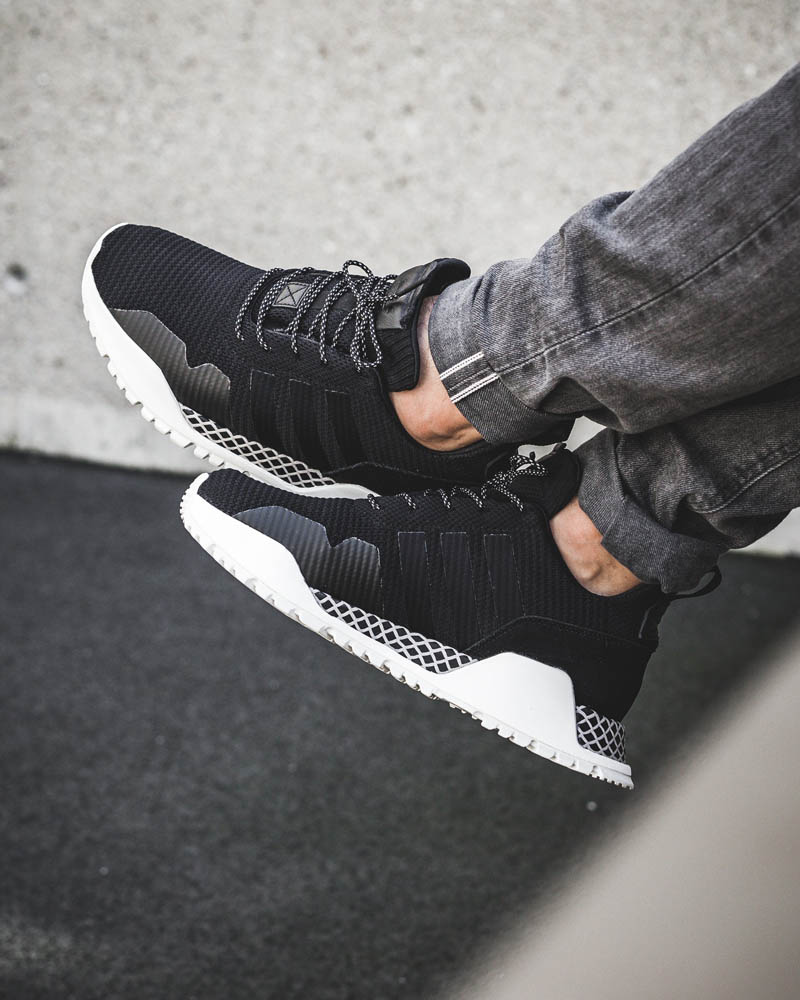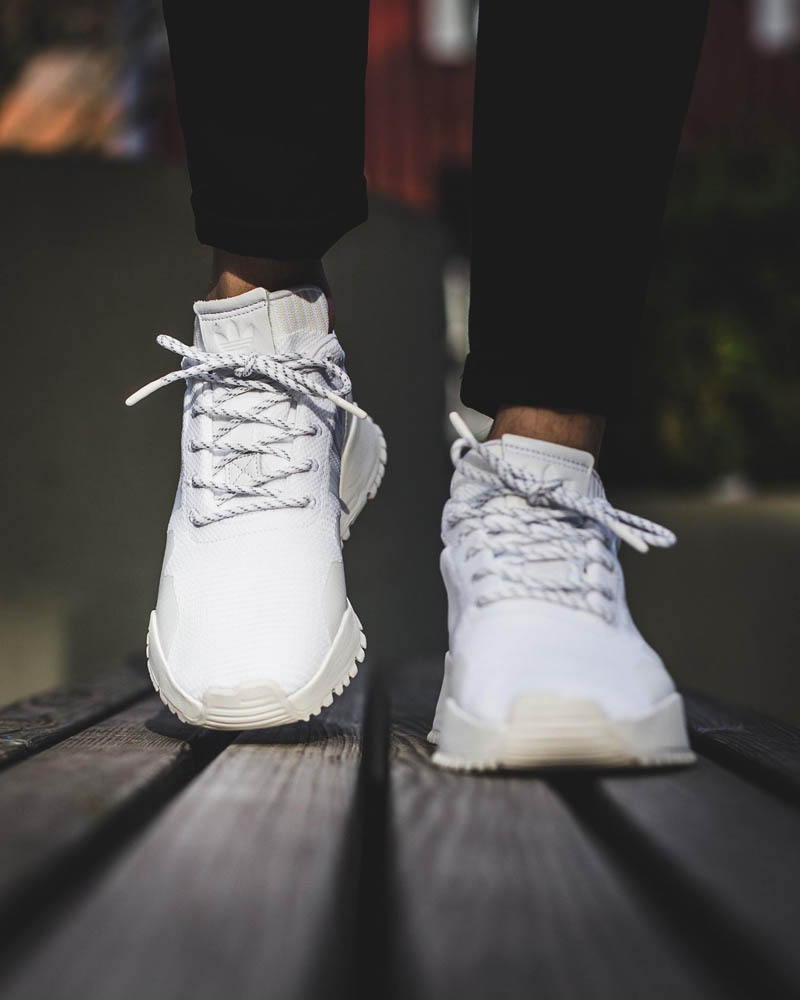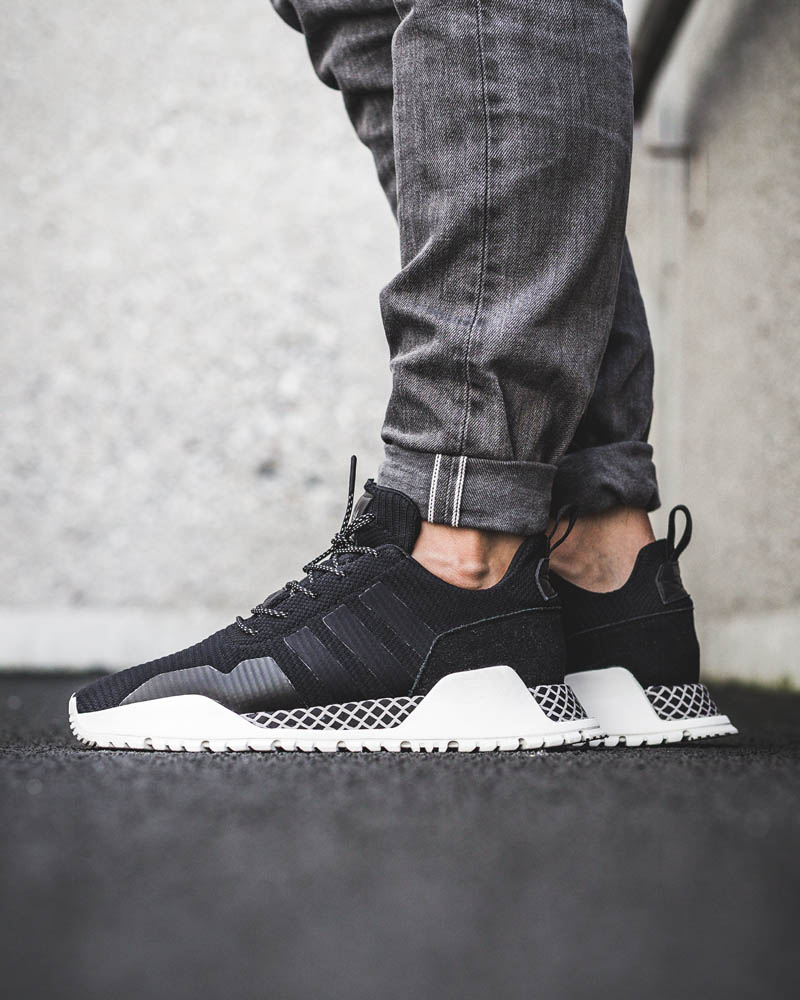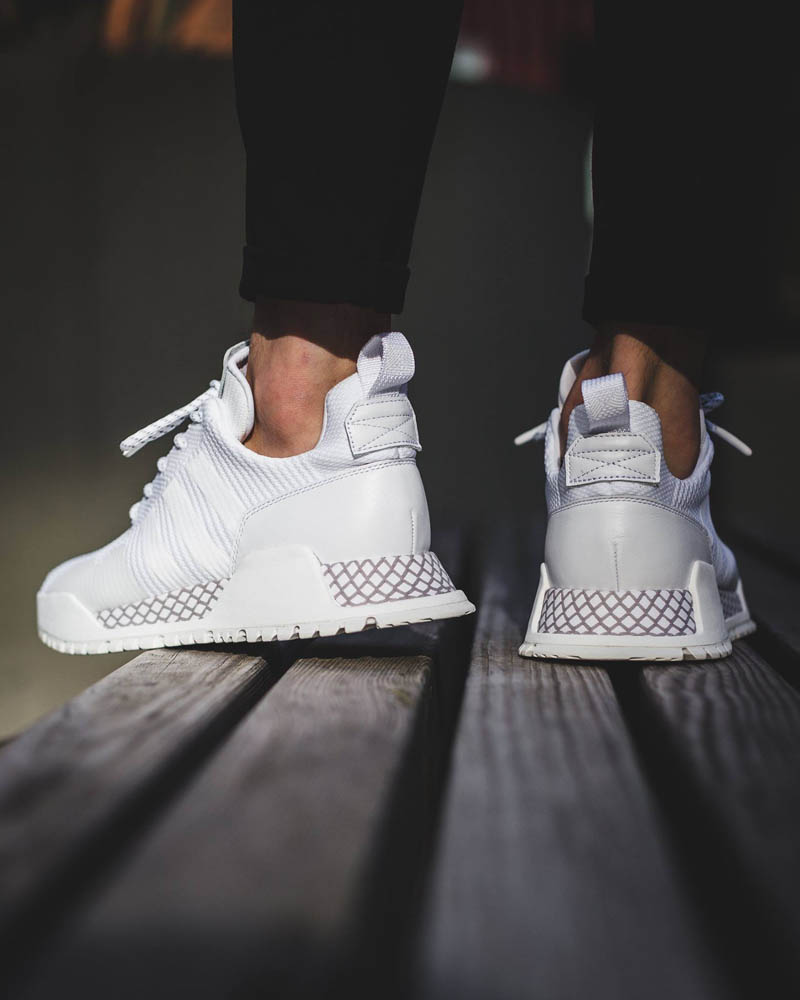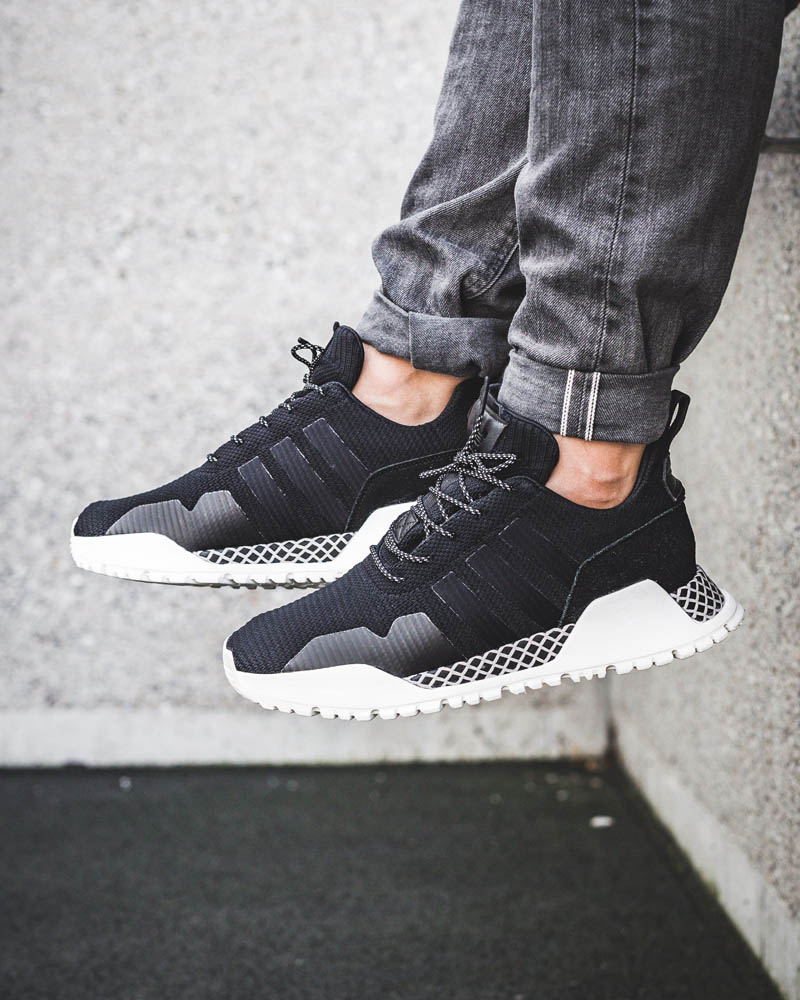 Isn't it annoying how knit sneakers are only good during the summer? And depending on where you live, "the summer" can only last for 2 months.
Leather high-tops are out of the question. While they might protect you against the rain (assuming it's only light rain), they won't prevent your feet from freezing in the cold. And those shoes that are sold as weatherproof…they're so awkward and bulky that you might as well give up on style and just wear gum boots.
What if there was a way you could wear sleek knit sneaker AND keep your feet warm and dry? Sounds impossible, you say? That's because you've never heard of:
The adidas F/1.4 Primeknit
The adidas F/1.4 Primeknit is your answer to wearing a knit sneaker all year round. Primeknit uppers, coated with a durable weatherproof overlay, reinforced by weather-resistant lining. Meaning, you get to enjoy a dope Primeknit sneaker any time of year.
This shoe is a photographer's dream (it was actually designed with street photographers in mind – hence the f-number in the name).
The adidas F/1.4 PK takes it one step further and features an insulating sock-liner – it'll keep your feet warm…even in the winter. The full-length lacing system and midsole webbing are reflective, which means the chances of you getting run over at night by a car are slim to none.
Although it's hard to tell by looking at it – because the shoe is so sleek – the F/1.4 PK features a serrated hiking outsole. This thing is like having Pit-Bull teeth on your feet; ferociously biting into the pavement (or ice, or dirt, or grass etc.), keeping you glued to your feet, on any surface, 24/7.
adidas F/1.4 Primeknit Benefits
Primeknit uppers wrap foot in comfort for a tailored fit.
Serrated rubber outsole will give you grip on practically any surface.
PU-dipped lace tips and reflective laces – keeping you visible at night.
Transparent weatherproof coating is durable – and protects your feet from rain.
Lined with insulating weatherproof membrane – so you can take photos in all conditions, without sacrificing your health.
OrthoLite sockliner adds comfort and performance.
EVA midsole with reflective webbed pattern not only looks dope, but will save you from getting run over by a car at night.
It's available in two colorways: 'core black & white' and 'vintage white' (two easy ways of keeping your feet dry in the rain, while wearing knit sneakers). Head over to END. Clothing and place your order today.