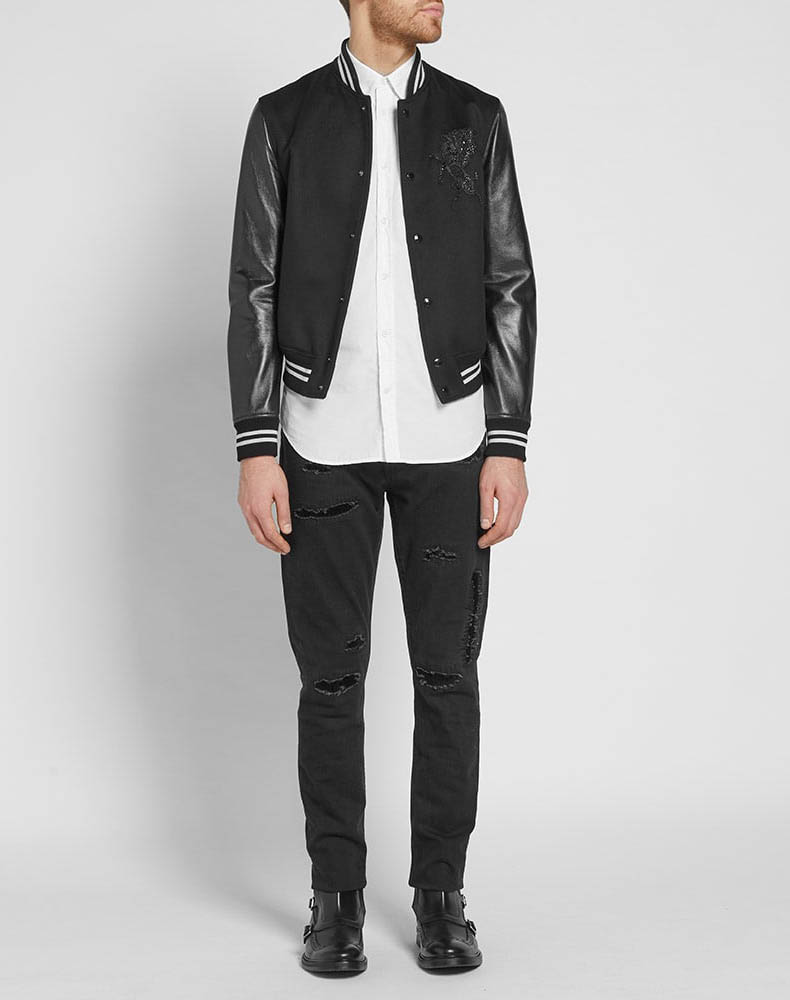 Premium wardrobe, varsity style.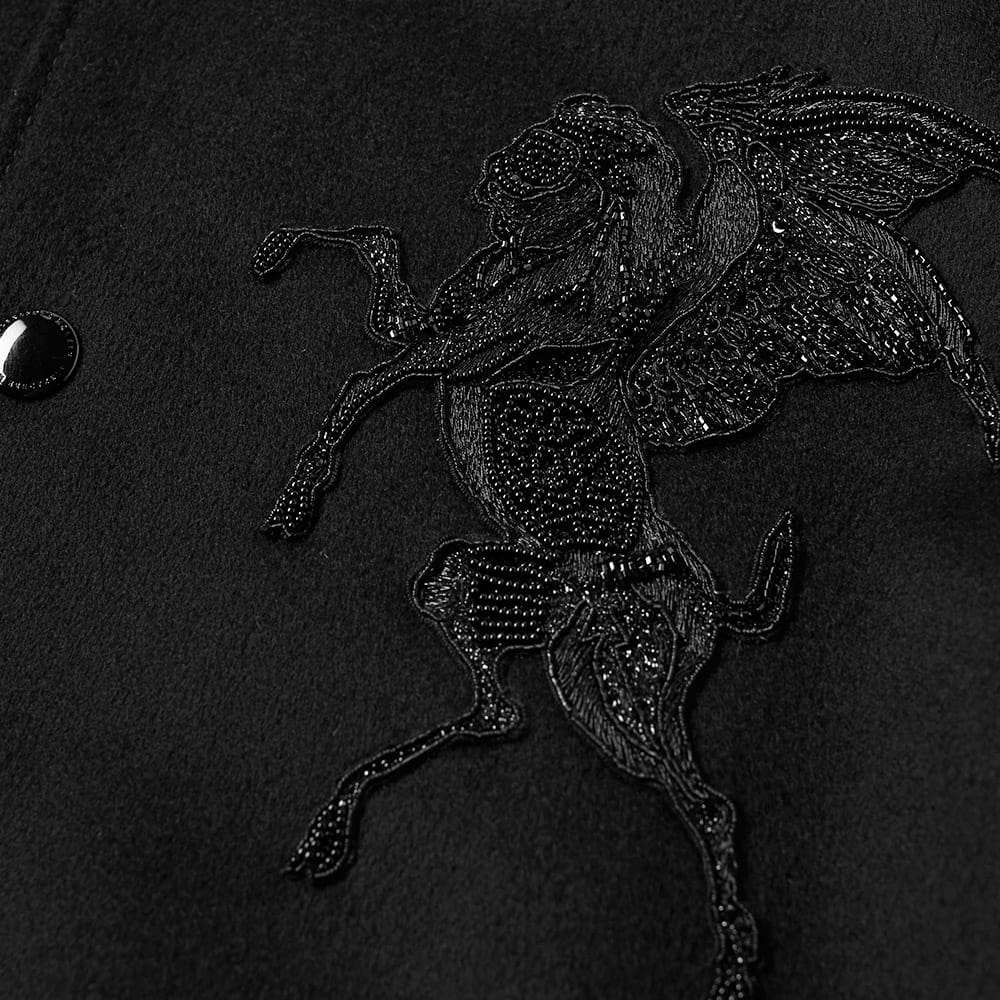 Embroidery made from jet black caviar beads.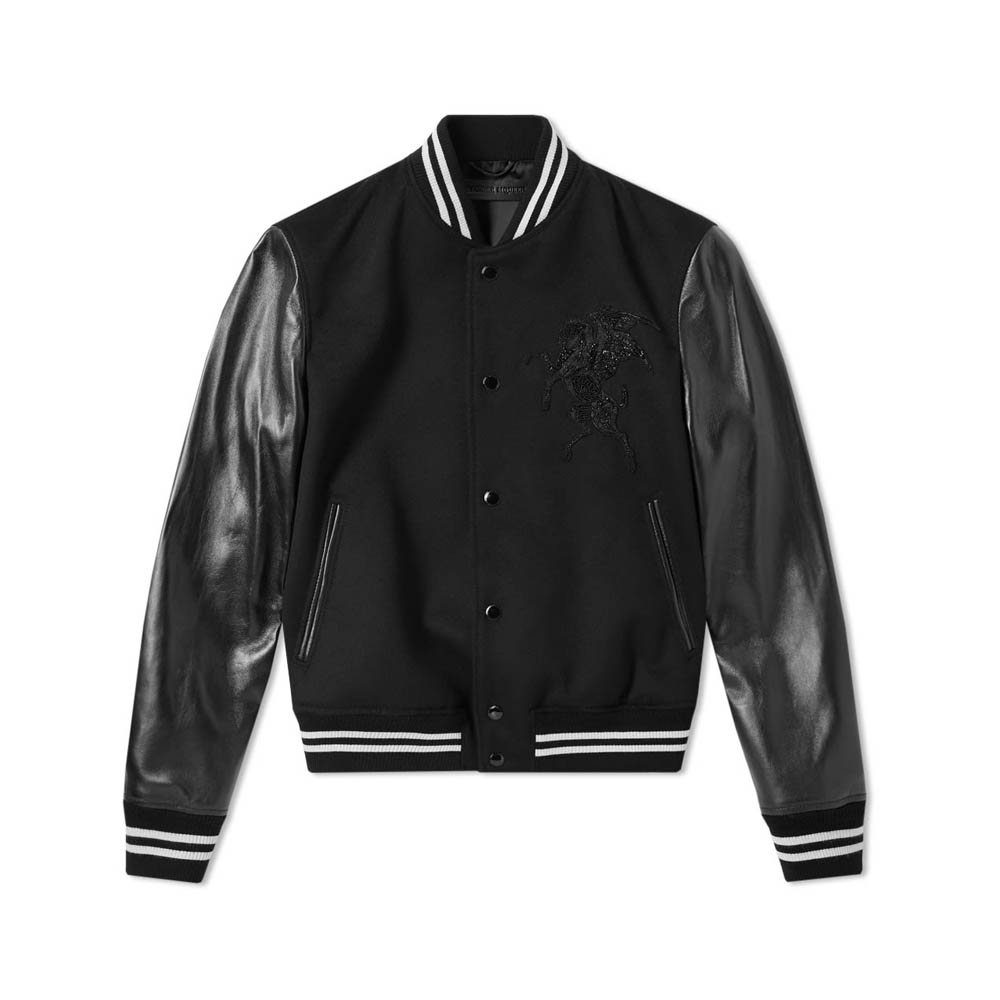 Felt wool and lambskin combo.
Made In Italy
For those times when you're in need of 'dressing down' your premium outfit, British fashion house, ALEXANDER McQUEEN has you covered. You can't tell by looking at it, but this jacket is worth $3,100.
If you're surprised by the shockingly high price-tag, don't be. There's a reason to this madness. The ALEXANDER McQUEEN Pegasus varsity jacket is no ordinary jacket. Unlike the basic jackets you see kicking around in retailer stores, this one is made in Italy – using the finest Italian cashmere wool. The sleeves feature lambskin leather so soft, it'll melt to your touch. The same leather can be found on the pocket trim detailing.
A black and white design can be found on the classic ribbed sleeves and trim. The jacket is finished off with an embellished Pegasus design on the left breast. Made from jet black caviar beads – a decadent treat for the eyes.
Order before Friday, 6 p.m. and get free shipping.
Buy it at END.