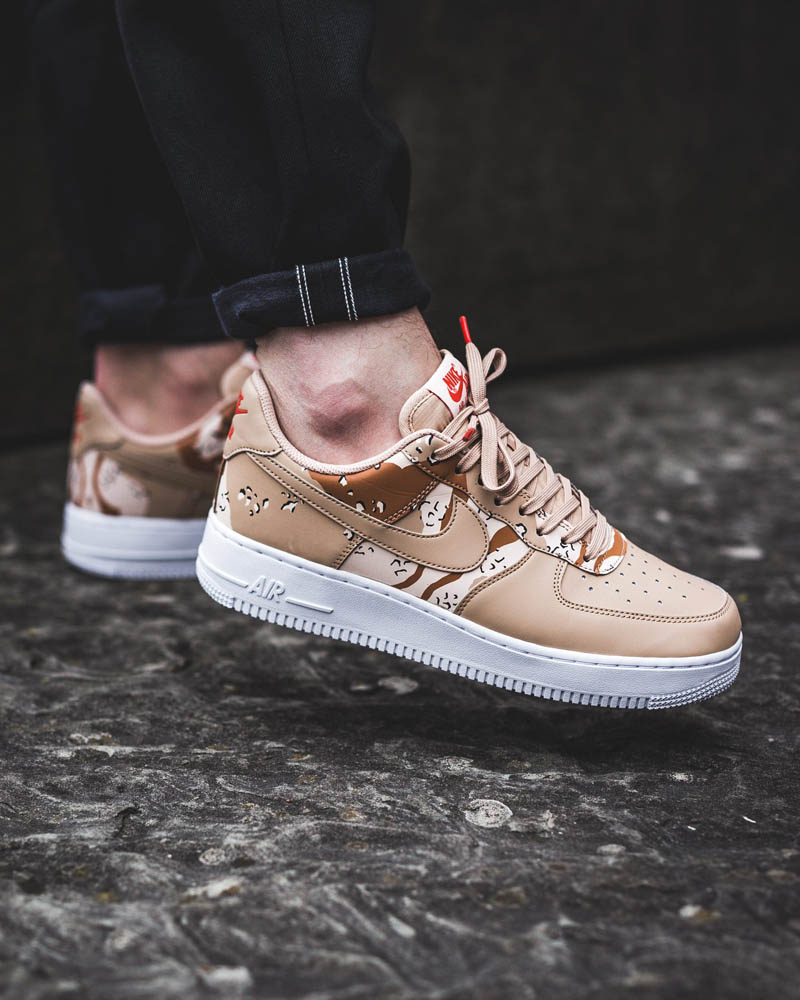 Military-inspired colorway.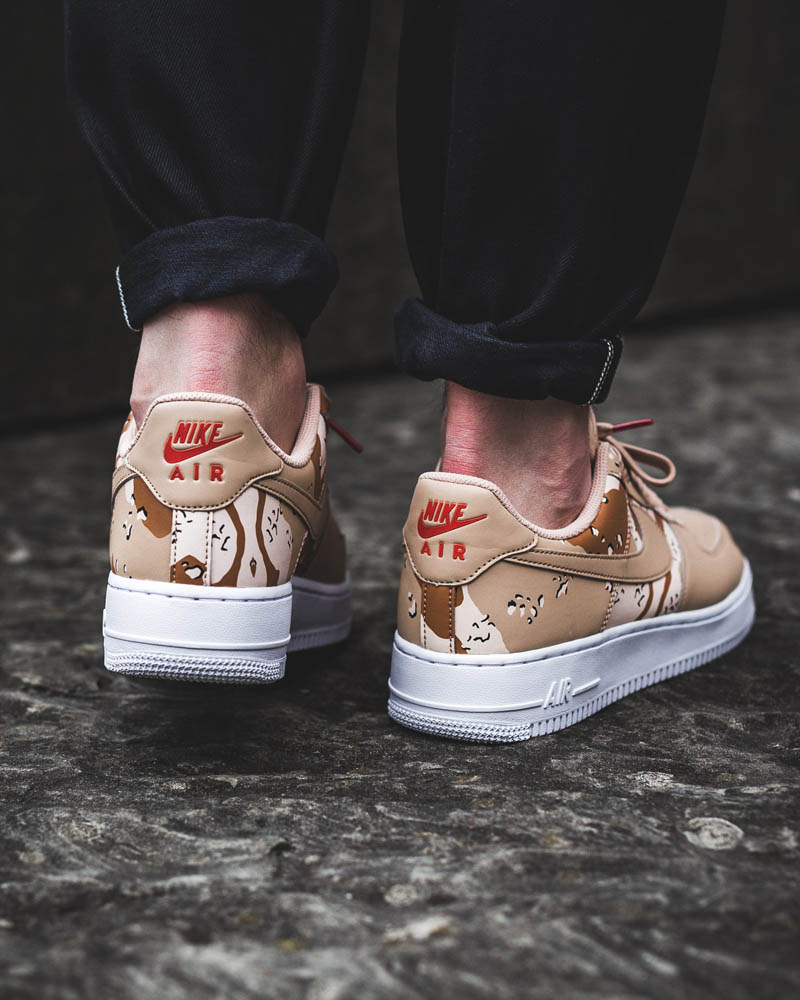 Half camo, half clean.
Something BIG Is Coming… And Most Sneakerheads Don't Even Have a Clue
Pay attention soldier. If you're a sneakerhead who collects or someone who wants something dope to wear, you'll wanna read every word of this article…before it's too late.
It is currently 10:08 A.M on a Tuesday and in exactly 2 days 13 hours and 52 seconds, one of the most original pairs of camo Air Force Ones is going to drop. Whether you're a sneakerhead looking to collect or someone who's never owned a pair of Air Force Ones, you'll wanna add this shoe to your collection – while you still have a chance…
And here's why. The NIKE Air Force 1 '07 LV8 'Bio Beige × 'Orange Quartz' "Half Camo" has been getting a lot of hype on the internet – now before you say, "Wait a minute…if the sneaker is so hyped, why haven't I heard of it?" allow me to finish my thought. Now, as I was saying…it's been getting a lot of hype online from a select handful of people who know of its release. Majority of these people…are from Europe.
That's right. If you're from the States, you probably haven't heard the buzz yet. And that's a good thing. Because while everyone is focusing on the "Hey Penny" and the "VaporMax BRED" release, they're completely forgetting about this sleeping giant.
A few months from now, when everyone realizes just how dope this pair of sneakers really is, it'll be too late. Every limited release pair will already be sold out.
Your opportunity for owning this beautiful shoe is RIGHT NOW.
The NIKE Air Force 1 '07 LV8 drops in an eye-catching beige and orange colorway – officially called Bio Beige and Orange Quartz. The butter soft full-grain leather uppers preserve the shoe's "newness" because the leather doesn't crease as much. The lining and tongue are lightly padded and covered in mesh, making the shoe comfortable to wear. There's an interesting camouflage pattern, covering half of the shoe, giving it a distinct look – as a matter of fact, the color and pattern are the main reason why everyone is hyped for this Air Force 1 release. Finally, on the bottom of the shoe, there's a thick slab of durable white rubber – one of the most durable soles you can buy.
This sneaker officially drops on December 7th…don't hesitate for a second to grab your pair. Even if you don't plan on wearing the Air Force 1 Half-Camo (which would be a shame) you can always store them somewhere safe and flip them for a profit when hungry collectors realize what they missed out on.
Head over to END. – or any of the stockists below (in case it sells out) – and place your order.
Buy it at END. | NikeUS | NikeUK | SNS | FinishLine