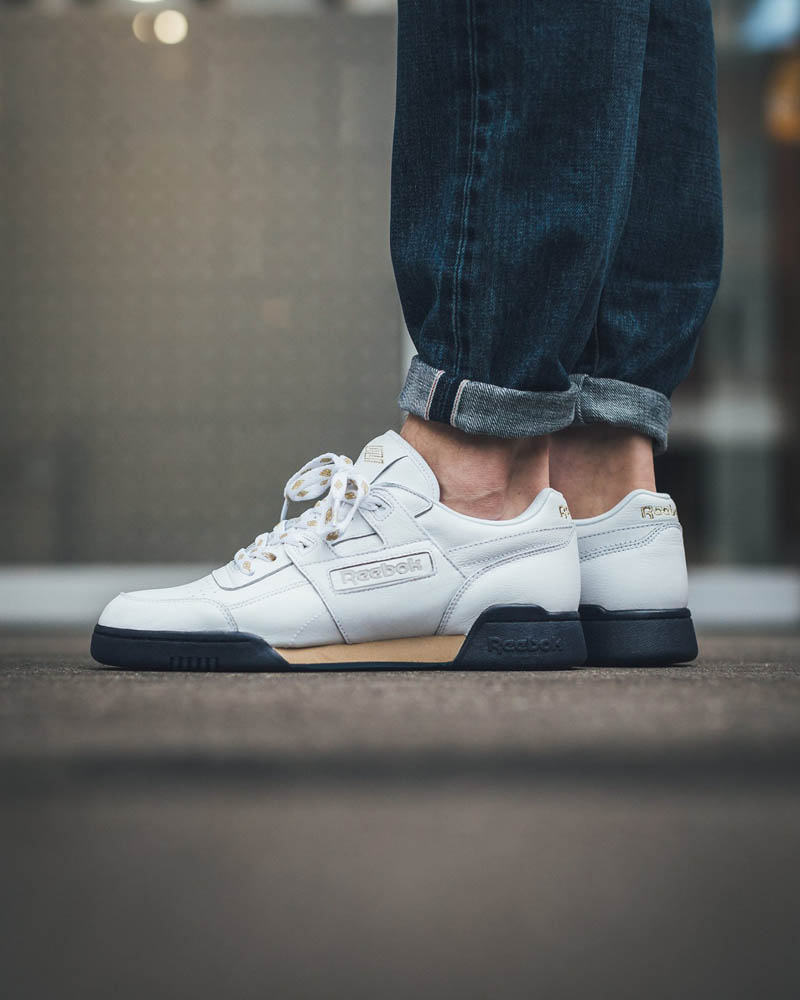 "Good Things Come To Those Who Wait…
But Only The Things Left By Those Who Hustle
Abraham Lincoln said that. He was right. And there's no better time that you hear that quote than as of right now. Because for a limited time only, the BEAMS × CreativeDrugStore × REEBOK collaboration is yours. But only if you act quick.
Since this is an urgent matter. And since this shoe might sell out FOR GOOD any minute now – because the hype for it has been building since December '17 – I'll cut to the chase.
The Shoe
It's inspired by the 80s. Obviously. It has a beautiful CreativeDrugStore logo on the tongue. It's like a diamond shape but if you look at it close, you'll notice the letters: CDS. Very cool. And that same logo is patterned throughout the laces.
The Workout Lo Plus is lined with soft white leather, making it easy to wear sockless (while giving the shoe a premium feel). The white leather, perforated toebox and light-grey Reebok logo give the shoe a highly desired retro 80s look.
This shoe is just a small taste of Reebok's four-piece collection (two track suits and two sneakers). Each item styles beautifully in White, Collegiate Navy and Gold.
If you're lucky enough to get your hands on this shoe…and if you're bold enough to expand your limited collection…have a look at the Reebok Classic Leather. It's also part of the collaboration. And it looks just as dope! Don't believe me? Take a look for yourself.