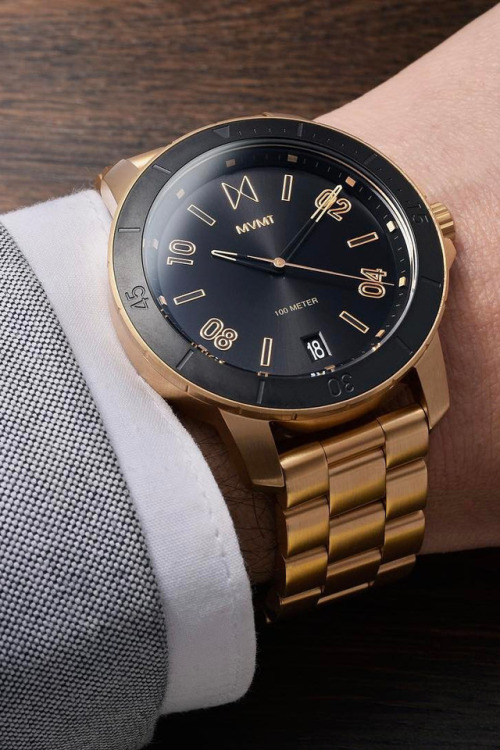 How Much Would You Pay
For Endless Compliments?
Imagine arriving to a meeting (or a party), sitting down and demanding everyone's attention the moment your shirt sleeve pulls back – revealing this stunning watch.
Can you imagine what they'd think?
"How much did he spend on that?"
"How much does he make?"
"Who is he?!"
While this watch isn't a Rolex, at first glance, it would fool many people that it belongs in the same category as a one. And even if you're sitting across the snobbiest of watch-connoisseurs, they certainly won't guess how much you paid for it. And neither will you.
The MVMT Gold Coast is water resistant up to 100 meters or to a depth of 328 feet. The outer matte black bezel rotates around the gold metal case, making it ideal for skydiving. It features large gold outlined numbers on a black face and a date indicator at the bottom. This combination makes the watch easy to read without making it look out-dated. The glass is a hardened mineral crystal – it's not scratch proof but it won't scratch easily either. It comes with two additional bracelet links, if needed.
How much do you think this watch – a sophisticated watch with the right amount of flash – costs? Before you answer, pay close attention to the following.
The MVMT brand found a simple way of making beautiful quality timepieces for a fraction of the cost. By designing each watch in their Los Angeles headquarters, MVMT is able to avoid mark-up costs. By doing so, they are able to give you a watch that would usually retail in-store for $535 USD…for only $160 USD.
This beautiful metallic gold watch, with its bold easy-to-read face, with its SCUBA diving capabilities, with the right amount of flash, is yours for only $160 USD.
And if you don't like it? Return it. MVMT offers a two-year money back guarantee on every product they make. If for any reason, you are unsatisfied with the MVMT Gold Coast watch for the next two years, return it to MVMT for a full refund. There's no risk.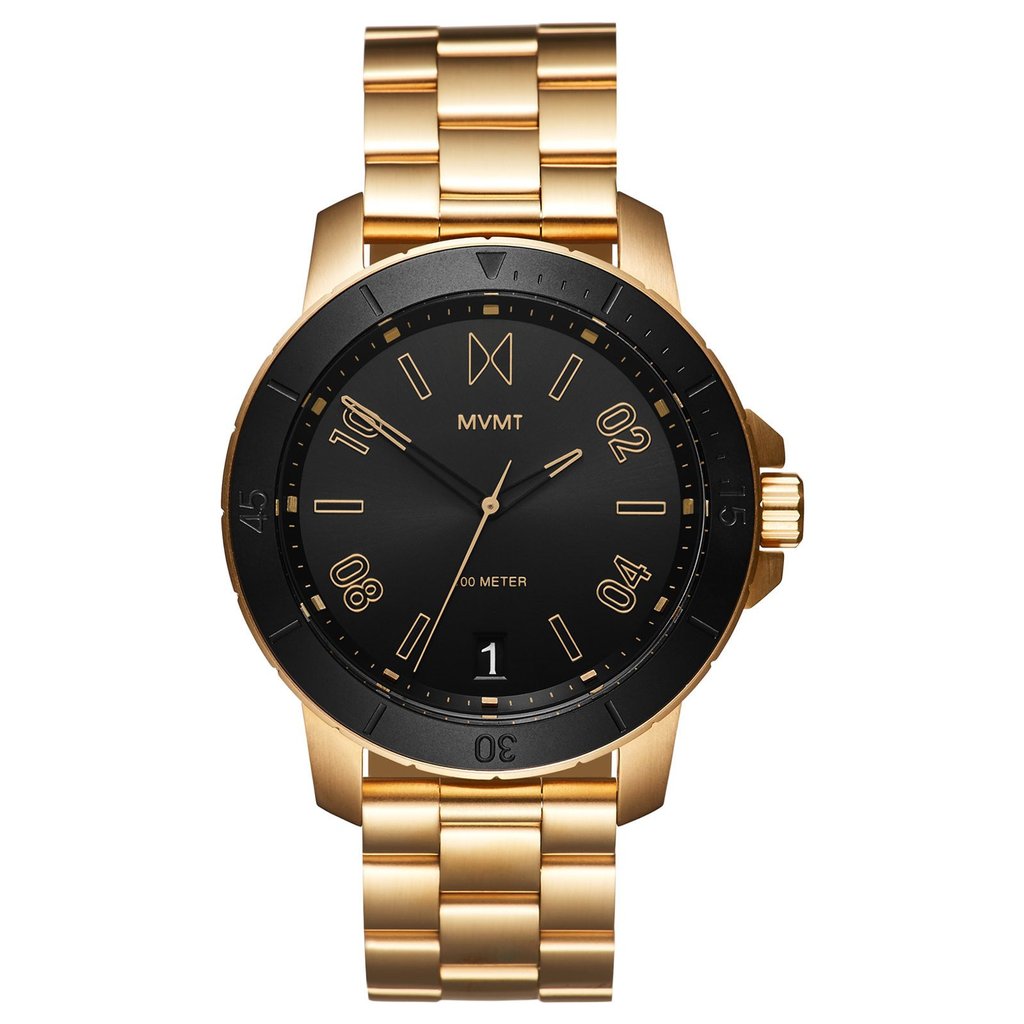 Large numbers on dial make it easy to read.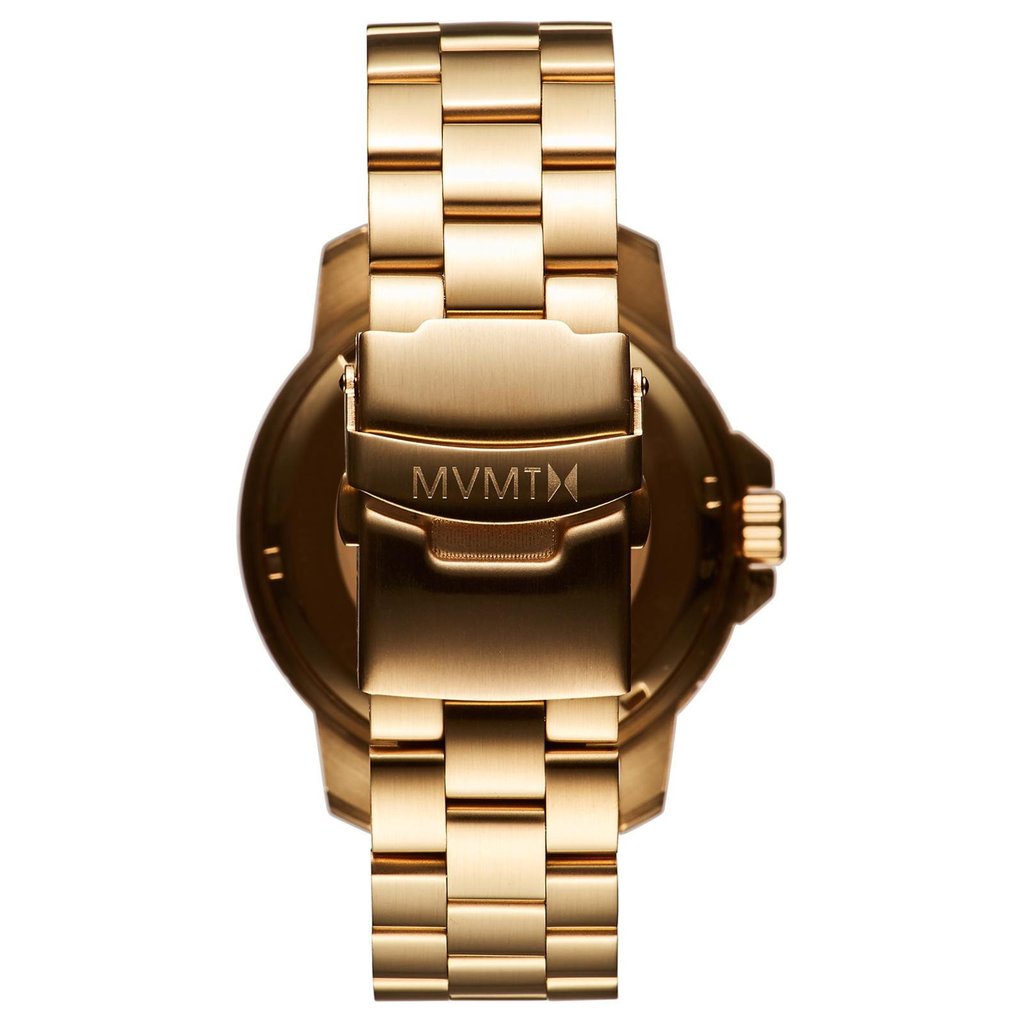 MVMT embossed logo on the gold metal bracelet clip.
Comes in a beautiful black box – makes for a great gift.