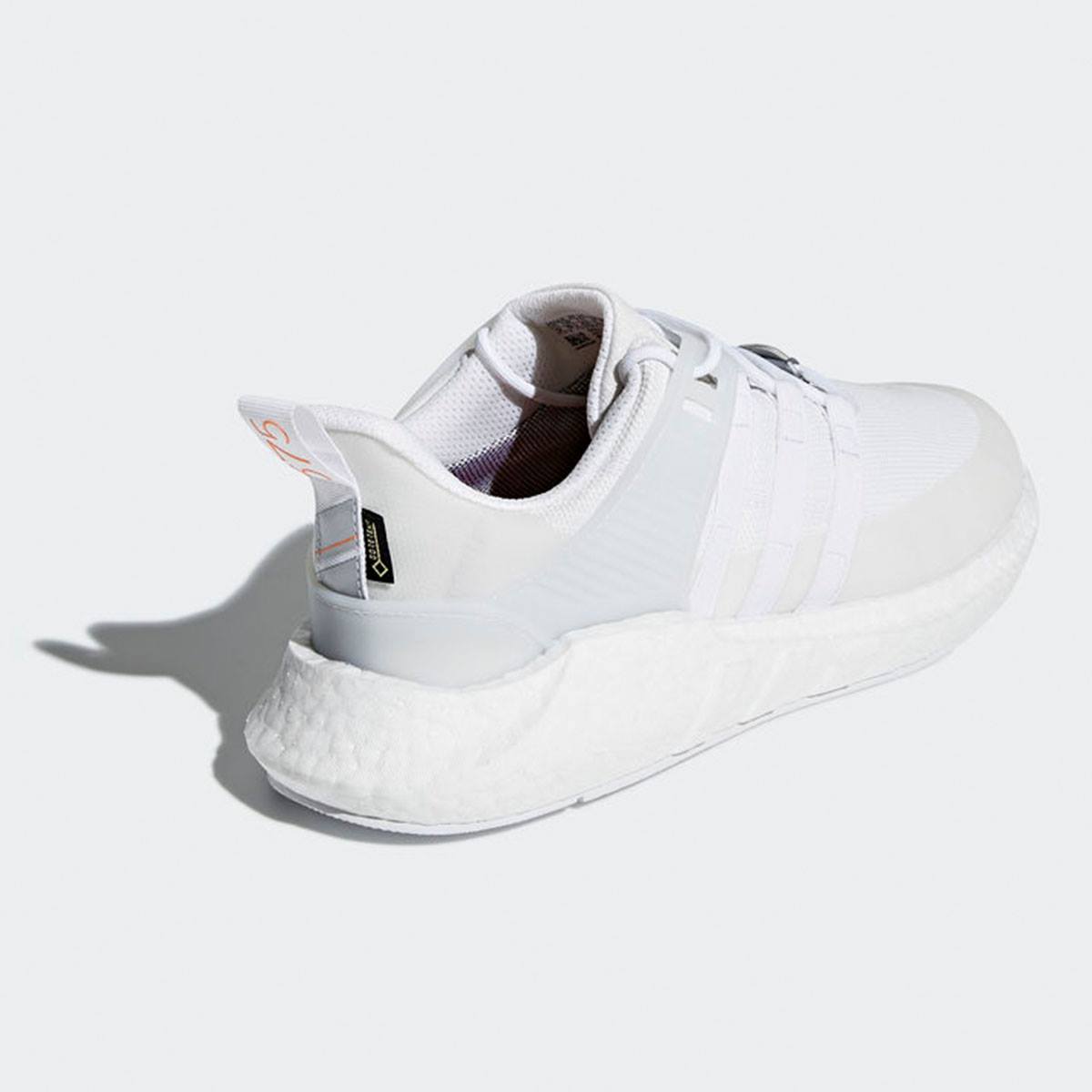 So White, They Blind!
Adidas has just dropped game-changing sneaker technology. You're finally able to splash around in puddles while wearing knit sneakers…and your feet will remain dry.
Just think about how much more comfortable your feet would be if they could stay cool and dry, ALL DAY LONG. Think of those times when you're off to work and the morning is gorgeous – not a cloud in the sky. But after work it's pouring and you have to run home to avoid getting soaked. In those situations, the EQT Support is your best friend.
Gum boots? Pfft…maybe if you wanna be laughed at behind your back. Unlike gum boots, the Adidas EQT Support is actually stylish.
Clean white uppers – made from breathable mesh Gore-Tex. This is one of the rare materials that allows your foot to breathe, while preventing cold raindrops from touching your feet. The secret lies in the fabric's tiny pores. They're big enough for water vapor to escape (your sweat evaporates) but small enough to keep rain out (your feet stay dry) – each pore is literally 1/20,000th of a water drop.
The shoe features an OrthoLite sockliner and a grippy rubber outsole. The laces, stripes, collar, tongue and uppers are all white. This is about as clean of a shoe that you can buy right now…and it just so happens to be rain resistant.
Head over to END. and grab your pair. $209 USD.