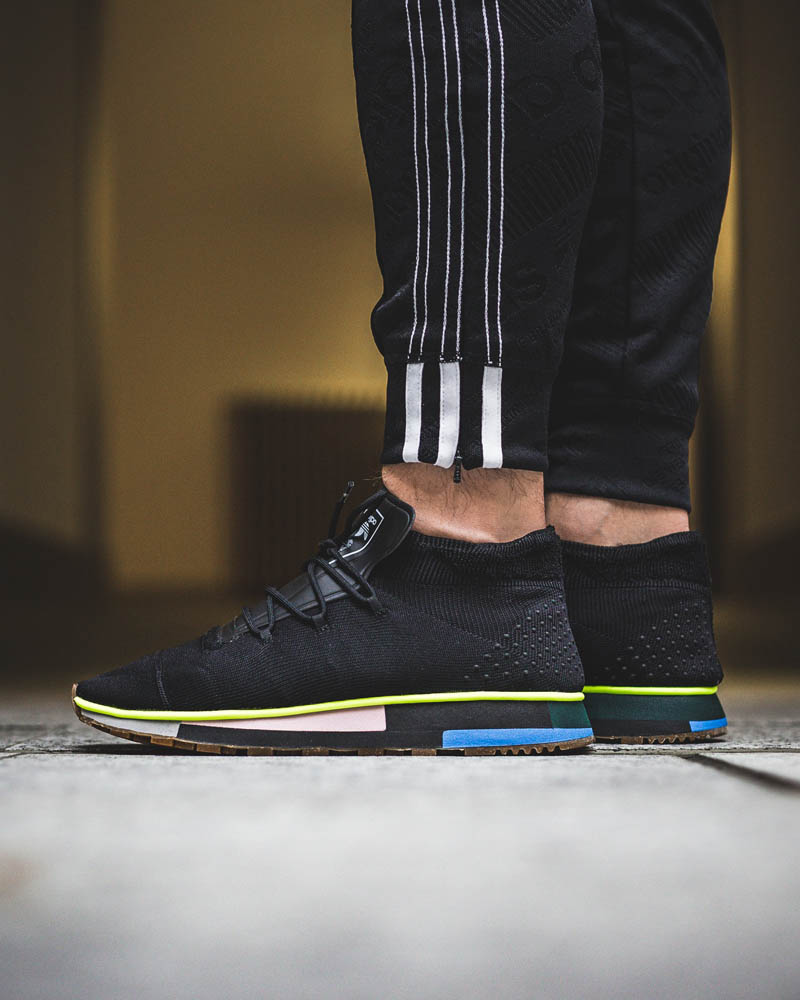 Run Mid in black.
Alexander Wang's Season II sneakers feature a remarkably eye-catching detail that's so rare…
It's NEVER been seen on a sneaker before!
As a matter of fact, the closest thing to this mesmerizing detail – that'll instantly drop jaws of anyone who catches a glimpse – was seen on a NIKE sneaker back in 2015. And that sneaker sold out in a matter of weeks! So what's the detail, you ask?
Chevron print!
The main difference is, the NIKE's chevron was in a lifeless, flat pattern…while Alexander Wang decided to step it up:
And make his embossed.
That's right. There's not a single sneaker on the planet that offers this remarkable tri-color pattern.
Official release date: October 7th
If history repeats itself, it's pretty safe to say that the adidas Originals × Alexander Wang 'Season II' collection won't remain on shelves for too long.
The incredible collection brings you two lace-up, mid-top, sneakers and one pair of sandals. Each shoe will keep you looking fresh…no matter what the occasion.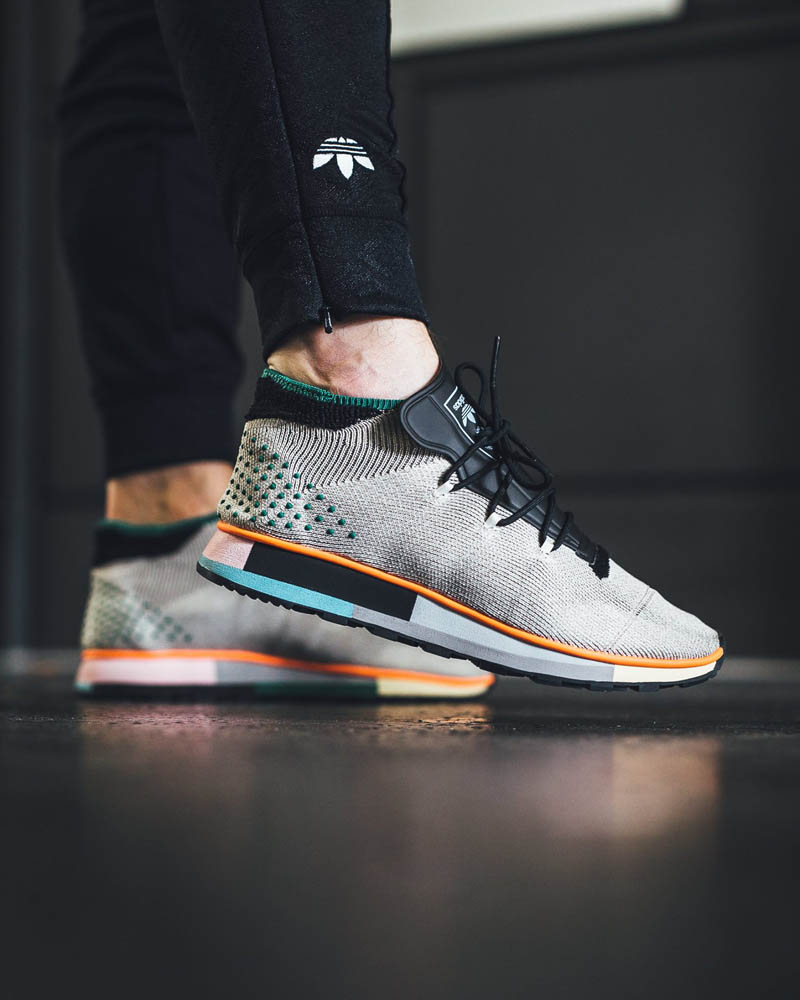 Run Mid in grey.
The updated Run Mid
The Run Mid sports Primeknit uppers accompanied by thick round laces. This is your not-so-typical lifestyle sneaker, similar to that guy who poses as an athlete, but sips Prosecco when no one's looking.
The previous Boost midsole has been swapped out with a chunky color-blocked one. It offers a more retro look than last year's model.
Skate Mid.
A High-End Kind of Skate Shoe
The second lace-up in the pack is called the Skate Mid. This is your high-end skate shoe that lets people know…
"Yeah I skate…if skating involves getting into a $120,000 car and driving to where I'm going."
The Skate Mid sports a lightly padded collar, elegant flat laces, and rich suede uppers – in two beautiful colors. The outsole offers a never-before-seen embossed zigzag pattern. It's known as Chevron, and it's tri-colored.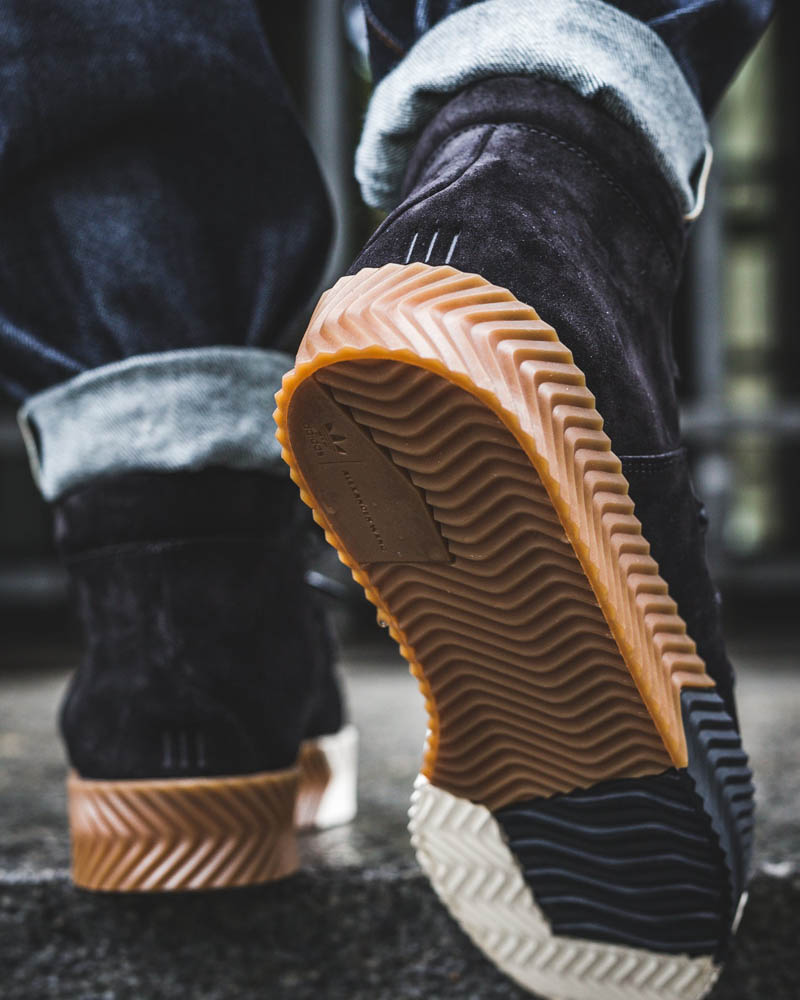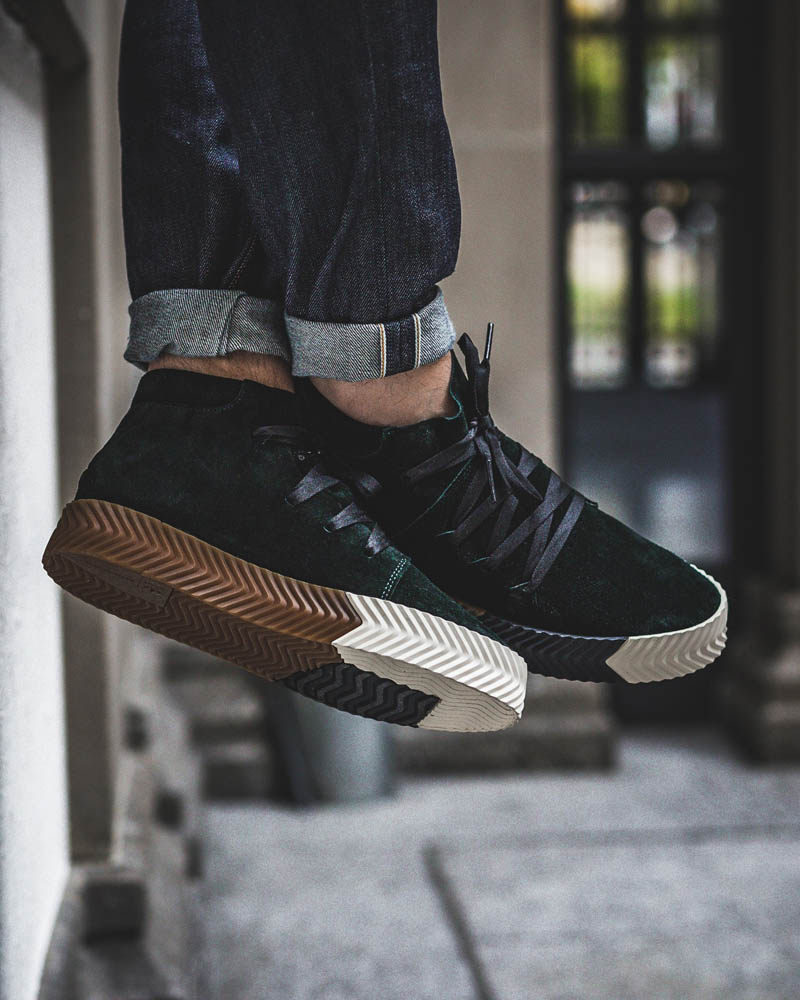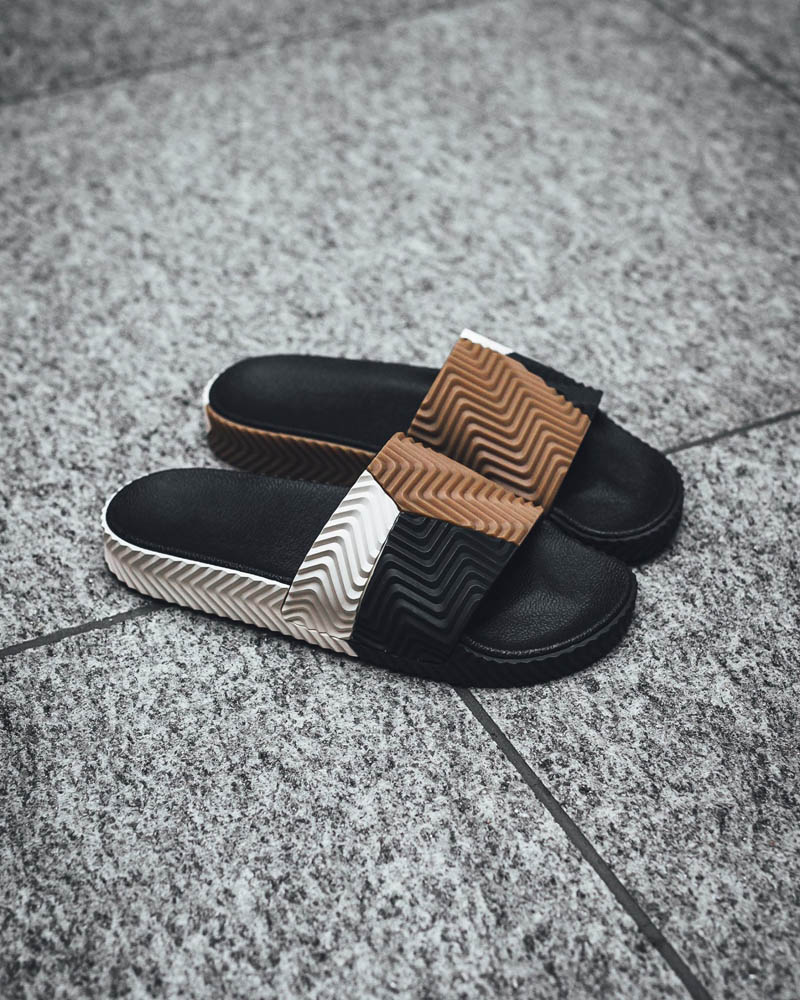 Adilette.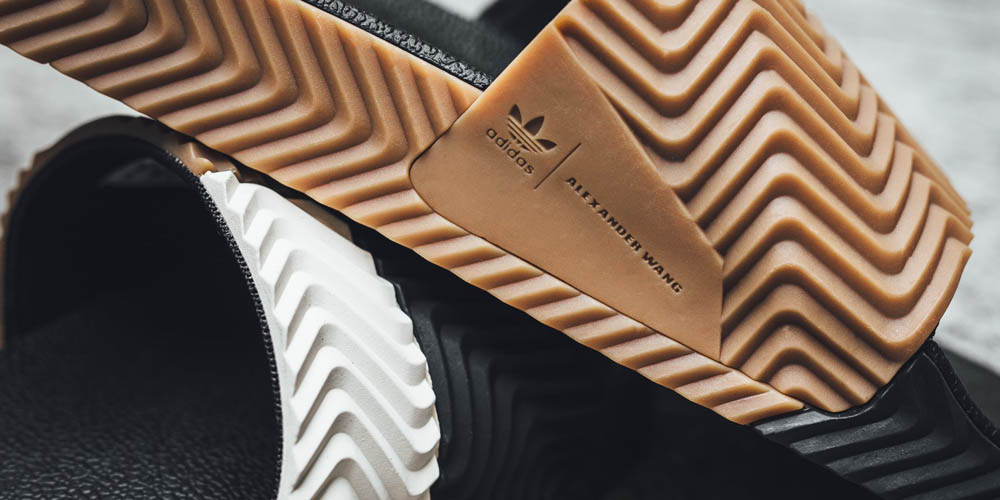 A Premium Sandal
Finally, the last footwear item is a SICK pair of sandals, known as the Adilette.
This has to be one of the most eye-catching pairs you'll ever see. Because the chevron pattern covers the sandal's entire tri-colored outer. The floor is made out of pebbled black leather for a luxurious feel.
The entire collection is available October 7th. Prices range from $200 to $290 USD, but vary from store to store. END. Clothing seems to have the best deals – about 27% cheaper than anywhere else.
Buy your pair while you still can!