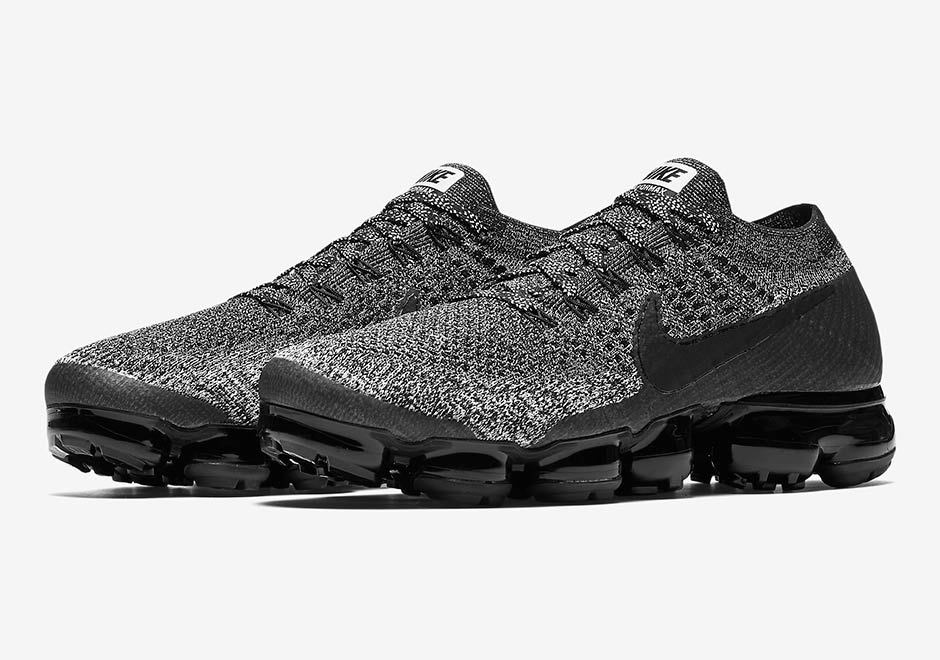 "It's squeaky as f#&! but totally worth rocking."
"Hated it at first, but the look grew on me. When I was ready to cop, they were sold out. Now I'm counting down days till they're released again." – Eager Future Customer
How can the most hated shoe in America – crowned by many sneakerheads as 'hideous' and 'ugly' – outsell its competitors 4-to-1 (leaving shelves empty and eager customers unhappy) in mere weeks?
Nike's CEO, Mark Parker, teased us with his answers as to why the VaporMax is so damn addictive,
"It's an engineered masterpiece. The purest air cushioning system ever."
Later this month, Nike is releasing this ground-breaking technology to the public, in the form of a shoe, while supplies last. Meaning,
Now's your chance to own a pair of these deadly Nike sneakers, before they're sold out, and gone for good!
So…what exactly is this new VaporMax technology and why does it turn every 'hater' into a heart-eyed VaporMax lover?
VaporMax is basically an independent outsole. It's a clean-looking, clutter-free, air pocket that doesn't need additional foam to hold it in place. It roams free, like a cloud.
It's lighter, it's responsive and it's somehow able to maintain shape without any help. The regular Air Max unit needs a rigid layer of rubber that holds the air pocket together – the VaporMax does not.
Because it doesn't need extra material to hold it in place, VaporMax technology allows a shoe to be as light as a feather. And because less material goes into making the shoe, there's lot less waste for the environment (you know…if you're a vegan who cares about that kind of stuff).
The biggest problem with the Air Max unit – the old technology that you're used to, not this new stuff – is that it limits designers BIG TIME.
Designers can only create certain shapes and store air in certain spots.
With VaporMax, the designers finally have full-control. They can place more air, directly under your foot, which means you're gonna get a way softer and more comfortable shoe. It also means that designers will be able to create some wild looking shapes.
If you think this shoe is weird…things are about to get a whole lot weirder.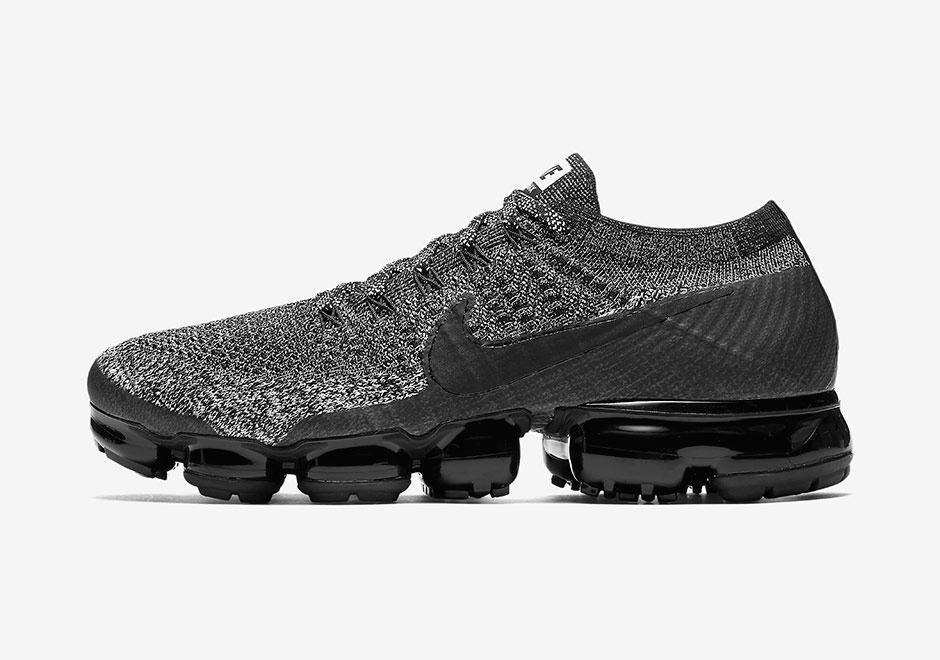 Just take a look at this shoe…
Have you ever seen such an eye-catching – yet humble – sneaker before? Just think of how many heads you'll be able to turn. How many curious eyes you'll be able to attract.
This is how you make a statement.
As previously mentioned, the VaporMax technology completely eliminates the need for a foam midsole. By stripping apart the foam, this new-midsole gives you greater flexibility – and spring – without compromising the shape of the shoe.
Your foot is literally on air.
You'll notice a greater response with this shoe. And thanks to VaporMax technology, we are one step closer to having a shoe that feels like you're wearing nothing at all.
Later this month, Nike is going to be releasing this ground-breaking technology with the,
Nike "Oreo 2.0" VaporMax
This incomparable work of art, unlike anything you've ever seen before, is getting released in one of the most eye-catching (and delicious) colorways…
Oreo!
Delicious black and white (cookies n'cream) Flyknit uppers, with – something even rarer than gold – Flyknit laces!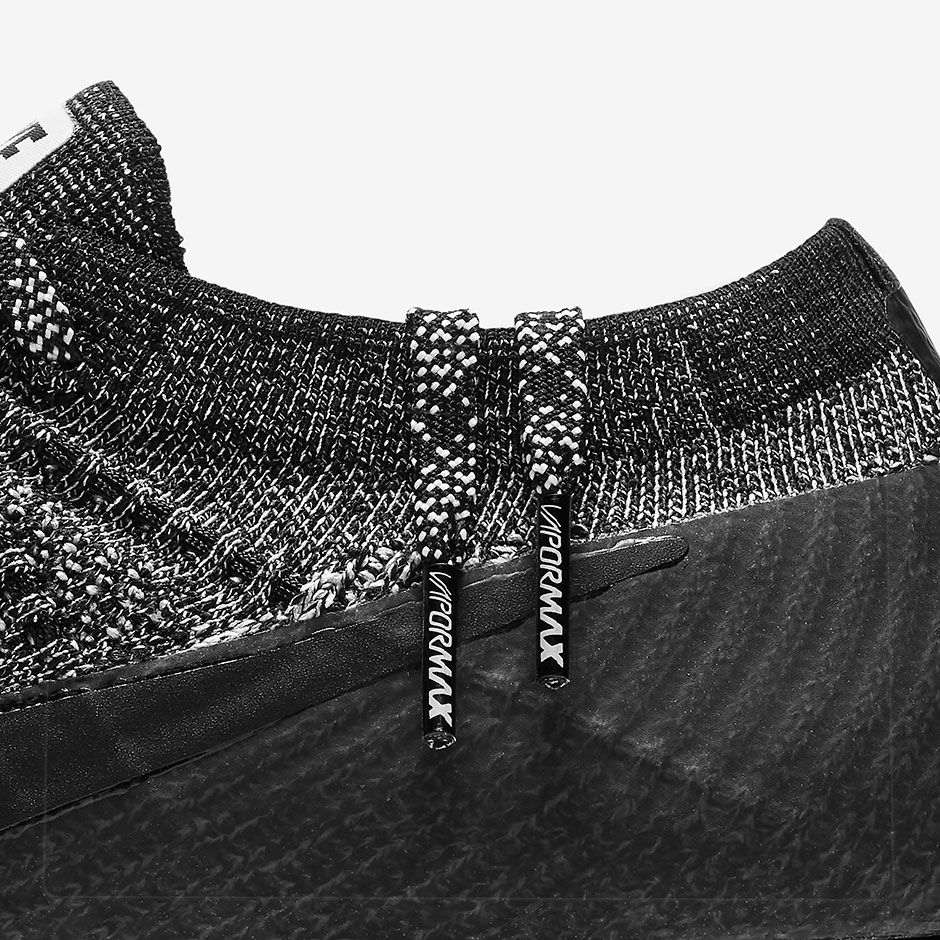 When is the last time you've seen a shoe with Flyknit laces?
Can you picture how fresh your feet will look in snug, sock-like, breathable comfort? … Accompanied by those laces?
And each step will feel like walking on springy air bubbles!
You might be thinking,
"So what? I'm still not sold on VaporMax."
And you're right. You shouldn't be sold. You should be very sceptical.
I mean, VaporMax is making some pretty bold claims. Saying things like,
Doesn't fatigue your foot.
The most comfortable shoe on the market.
Allows you to run longer without getting tired.
VaporMax is claiming to be the next big thing since sliced bread.
If Nike was truly confident in VaporMax, I'm talking really, really confident (unfazed by doubters)….wouldn't they let you…..
Try Before You Buy?
Interestingly enough…they do….well, sort of.
Although Nike won't send you a fresh pair of these insanely comfortable shoes, with their incredibly breathable sock-like fit, for free, they will let you try them risk free…
For 30-days!
If you give VaporMax an honest try, and still think this isn't the most comfortable, most flexible, most irresistible pair of sneakers your feet have ever worn – return them, no questions asked. As long as you return them within 30 days.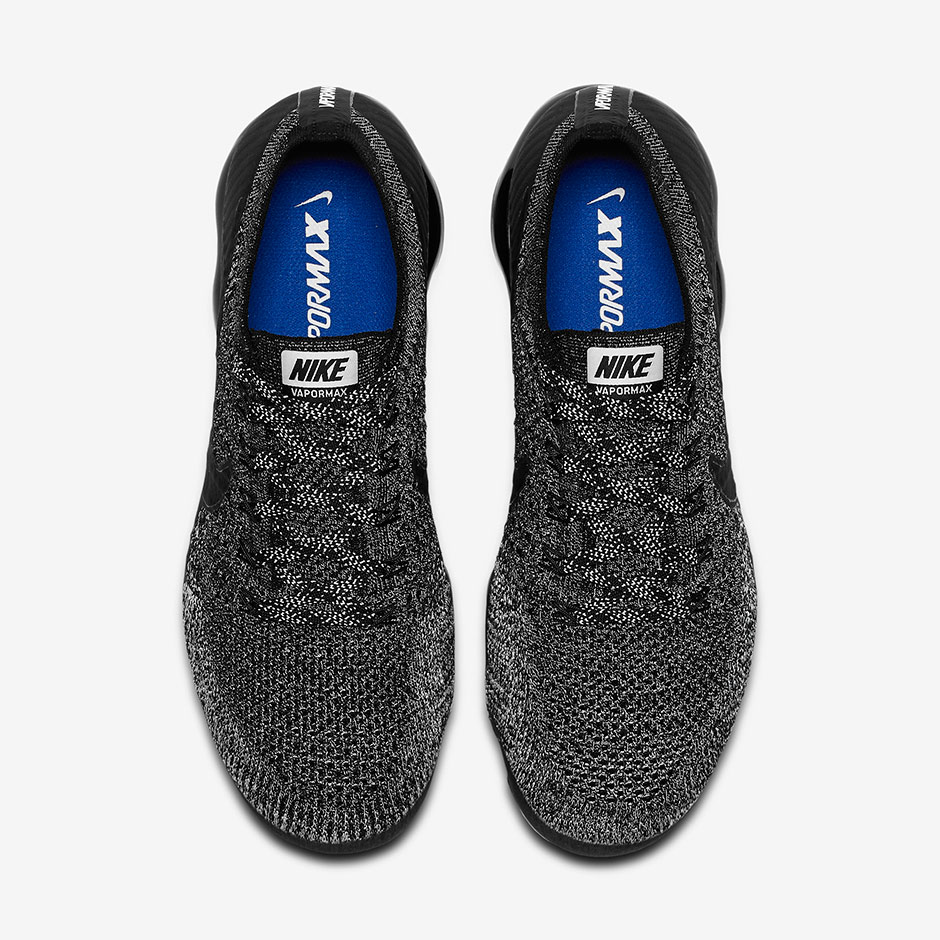 Here's what they're saying about the shoe…
"Tried these on yesterday and felt like I was walking with feathers on my feet." – Satisfied Customer #457
"The fact that they look so jarring is appealing to me. If you're gonna do a shoe that looks like you're walking on bubbles, this is the way to do it."- Satisfied Customer #393
"More comfortable than BOOST Uncaged and NMDs" – Ex-Adidas Customer
"The idea itself is unconventional and meant to be a statement. If you don't think the idea of walking on air bubbles is fun and exciting, you won't like this shoe." – Anonymous
Some of the biggest haters are calling VaporMax plain 'ugly'. Interestingly enough, they're also the ones buying the shoe…
Are these people hating on the VaporMax, trying to discourage hungry buyers, or is there something unusual about this shoe that turns 'haters' into fans?
An interesting story…
I walked into Footlocker wanting something different for a change. I own Yeezys, NMDs and UltraBOOSTs – I'm an adidas fan at heart. When I looked up at the shelf, I was overwhelmed by a sea of sneakers. Nothing stood out in particular, and then, at the corner of my eye, I spotted it. Despite the plethora of sneakers on the shelf, all clawing away for my attention, my eyes were drawn to the VaporMax.
I gotta admit, when I first saw these in person, my immediate reaction was,
"The VaporMax doesn't look like the type of shoe I would wear."
But feeling adventurous (and having some time to kill) I asked to try on a size 9. Within minutes I was handed a Nike box. I cleared some space on the bench, sat down, opened the box, took the crumpled paper out of the shoe, sunk my feet in and then it hit me.
This shoe FEELS different from any other shoe I've ever worn.
I stood up, took two steps and it was
Game over.
What made me instantly cop a pair of VaporMax was the insane comfort.
"It's Springy!"
The difference between taking a step in a BOOST vs. taking a step in a VaporMax:
BOOST feels mushy, VaporMax feels springy.
Comfort? 9/10…and that's only because I'm an adidas fan at heart. It kinda hurts that this shoe is more comfortable than my favorites.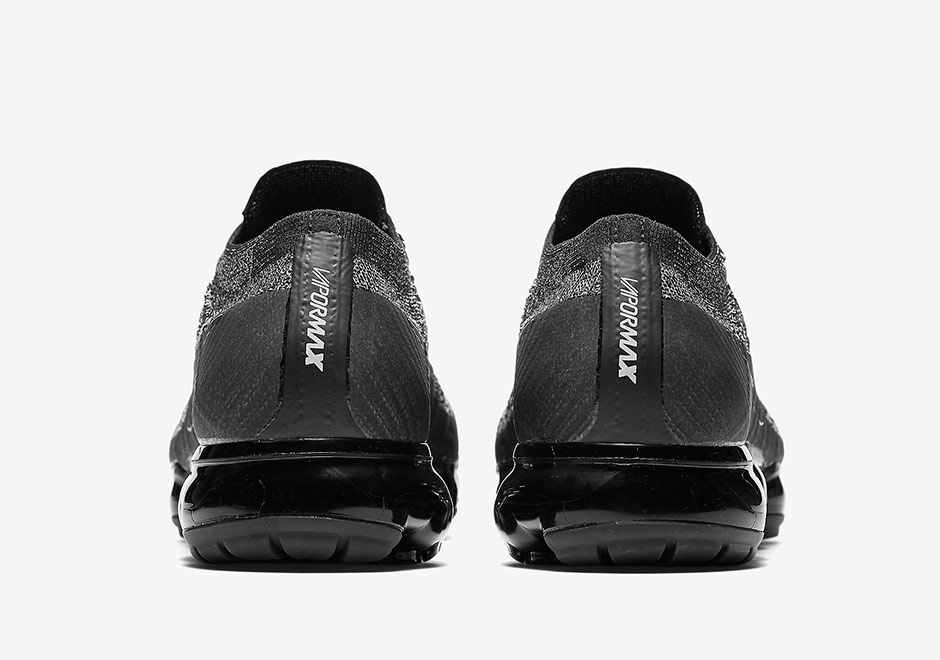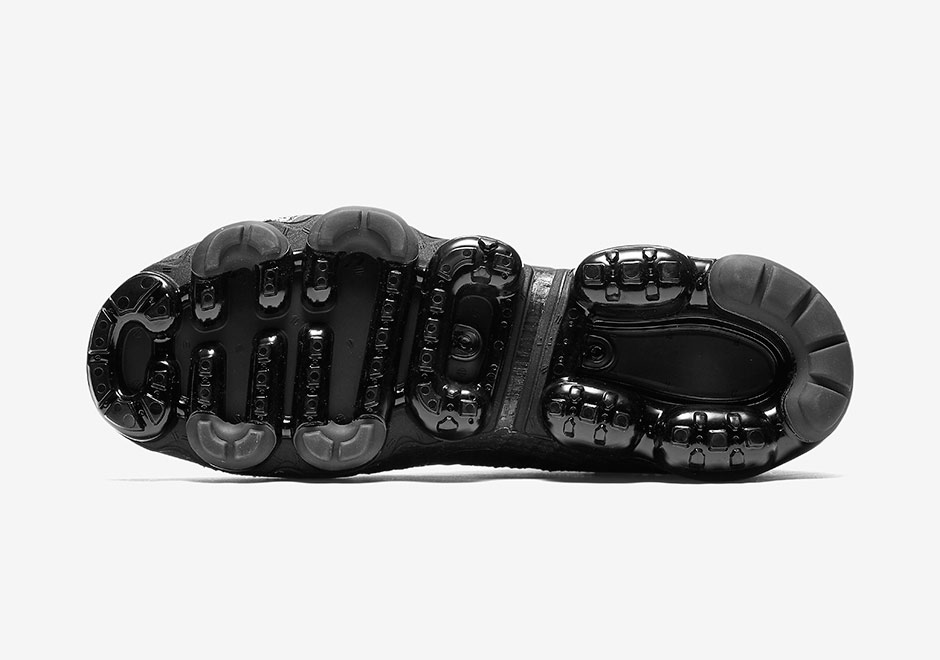 The official release date of the Nike VaporMax "Oreo 2.0" is Thursday, October 26th, 2017. If you're reading this before the official release date, pull out your calendar, and write the following,
"Go to www.soletopia.com and get VaporMax link, then place order."
Just click on the link below and place your order.
Be sure to place your order today, because this delicious colorway won't be available for long!